Woah been a while. I had a surprise move and a bunch of traveling to deal with but I'm nearly done here.
Ran into one snag, though. The camshaft I bought looked right, but compared to the one I pulled out there are some differences. Pics attached are all the old cam on the top and the new one on the bottom.
The thing fits in the journals but the advance doesn't slip over the small end of the new cam. I'm tempted to just bore it out with a drill press but I'm sure someone here will save me with a decent solution.
Any ideas?
Thanks!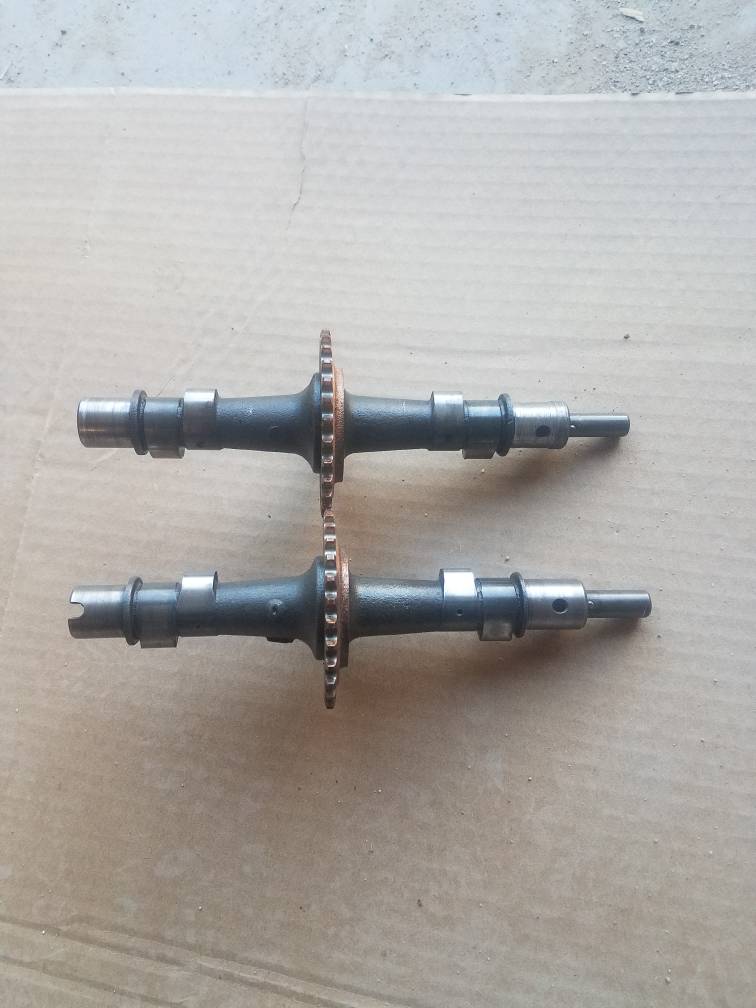 Sent from my SM-G935P using
DO THE TON mobile app
Edit: The new cam has R6 cast into one side of it, not sure if that helps anyone, but if anyone knows what it is I'd like to get rid of it haha