"For the sake of my 11 year old son, please keep this thread CLEAN so he can read it and look at it. Please no foul language or dirty humor. Please be considerate in how you reply. Thank you in advance"
This is my first father and son project. My son Alaric is 11 years old and has seen me work on engines since he could walk. He has seen me work on motorcycles for the past two years and I didn't think he had much interest, but to my surprise he wanted one for himself. He is pretty handy with the tools and although he doesn't always put things back where they belong, he enjoys wrenching when he gets the chance to.
He started out by pointing out at a small 2 cycle bike he had seen at the local dumpster a month ago. I told him it would be better if he looked for something in better shape and that could at least roll. I told him I would see what I could find on craigslist. He kept asking me if I had found something on craigslist ever since that day.
About 10 days ago I saw a running (or so the guy claimed ) 1971 Honda SL350 for $200. I told my son about it and he asked if he could see a photo of it. His eyes beamed when he saw it and said he liked it. Somehow, he could see potential in this beat up bike. I told him it would take a lot of work and $$ and patience and that he would have to do all the work. He asked me if I could be there when he worked on it to guide him. I told him I would help him with the heavy and critical stuff, he smiled.
So I picked up this bike after work last Wednesday and he was waiting for me on the driveway eagerly. I had to ask my neighbor to help me unload the bike from my truck because I had recently had ACL reconstruction surgery on my left knee. The previous owner loaded the bike up for me.
We hauled the bike onto the shed and I told Alaric he would have to wait until I was feeling better to help him out.
He spent a lot of time in the shed looking at the bike and taking photos of it. Here are some of the photos he took.
I know how much you guys love photos.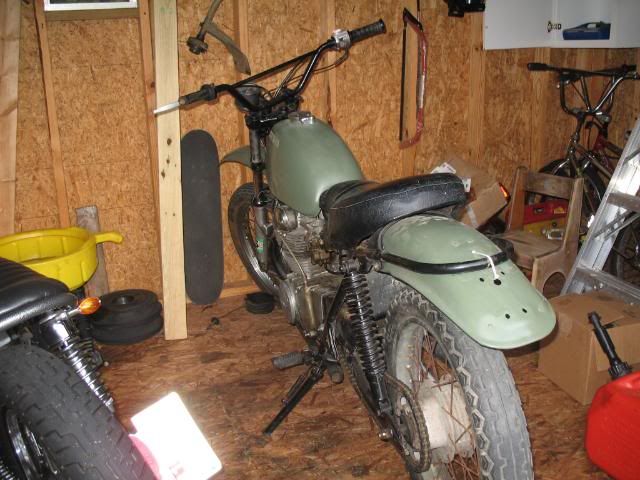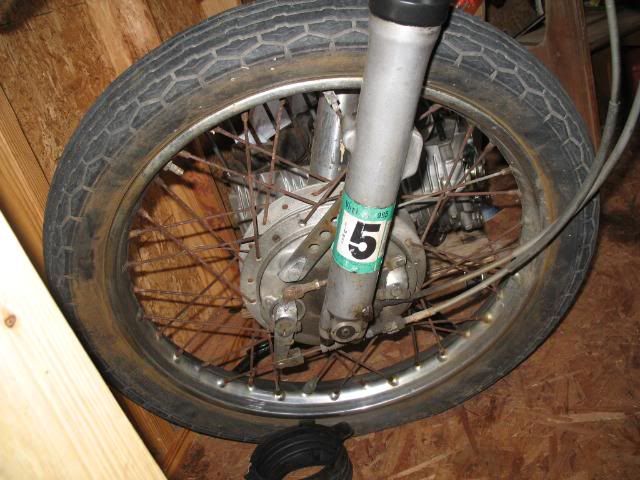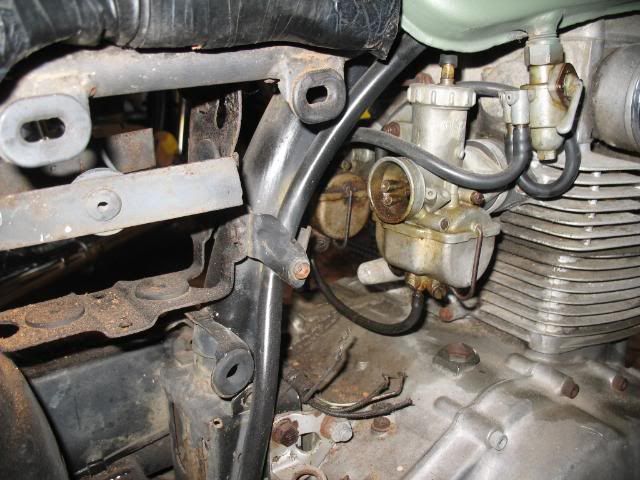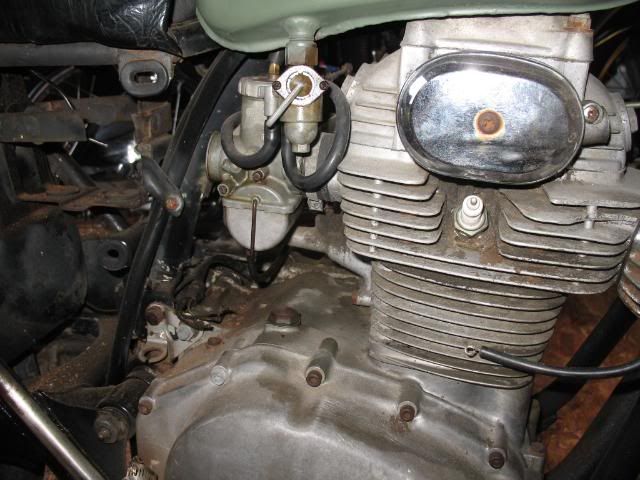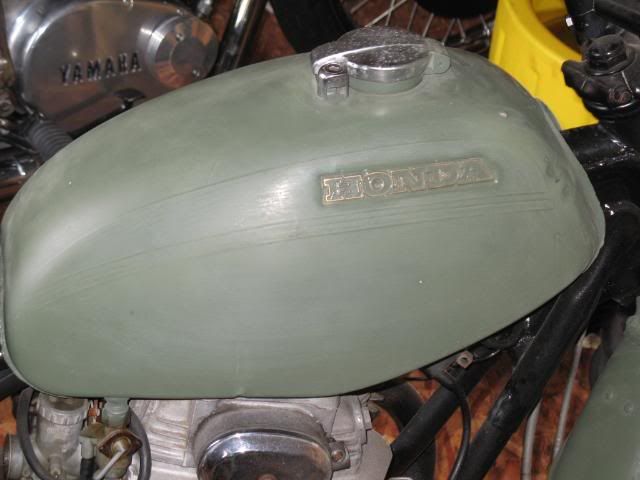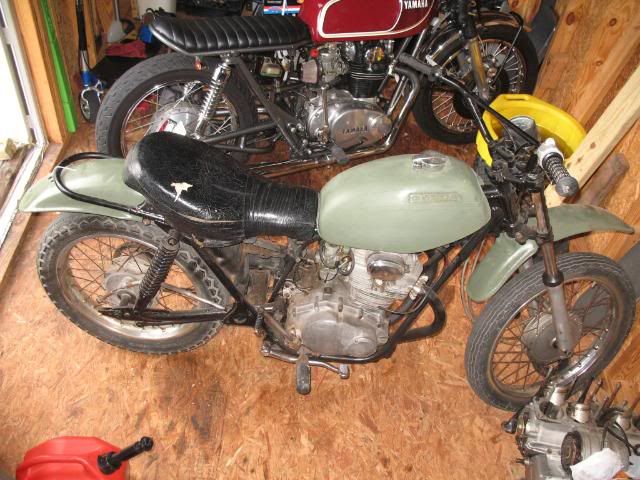 The previous owner bought this and rigged the heck out of it and ran it on a farm and backwoods.
I asked my son what direction he wanted to go with the bike, since this model was meant to go on hills, dirt, street and pretty much everywhere. He said he did not really like the tracker look and wanted to go for a cafe racer look but still be able to take it on the open fields (where he will be riding the first few years) We worked out a budget, (something I felt he needed to learn and he paid close attention to) made a spread sheet of all the things we needed or wanted for the bike, and added an asterisk next to what was priority to get the bike rolling (mostly everything lol)
Well he could not wait for me to get better and decided to pull the bike out of the shed on his own, turns out he dropped it on the grass, then got reprimanded by my wife because he did not wait, then she helped him lift the bike up and they rolled it to the concrete back patio.
After my wife told me what had happened, I snuck out to the kitchen to see what he was up to and took this photo.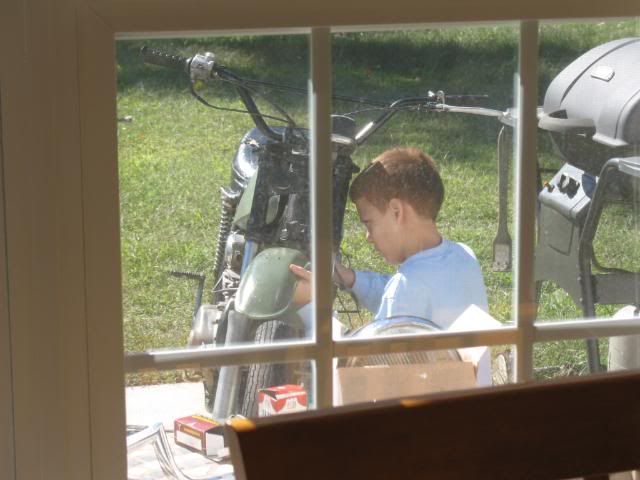 Then I went outside and asked him how he got the bike out there and why didn't he wait, yada yada. He told me the bike was fine and that it wasn't that bad and that he was fine. Apparently he doesn't like that fender way up there, and he wanted to start working on it.
He also removed the handlebars, by this point I helped him out some, I told him the name of the parts we were removing and pointed out and asked how he wanted his headlight to be and since we wanted it lower we removed the upper triple tree and found it was cracked.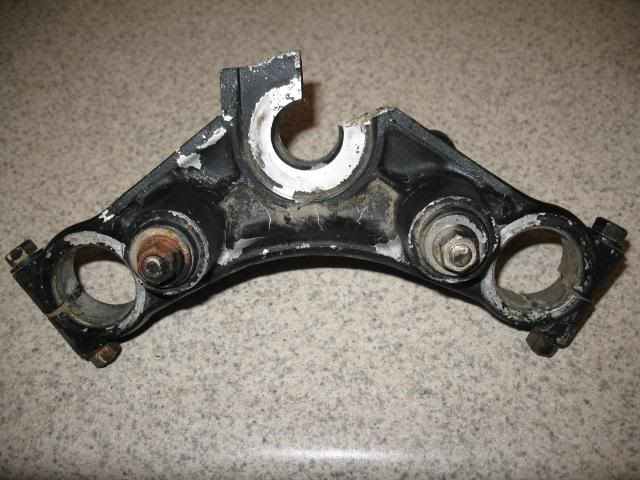 I decided to buy a used one and called it a day ( I wasn't feeling too good)
Yesterday, we removed the seat and rear fender,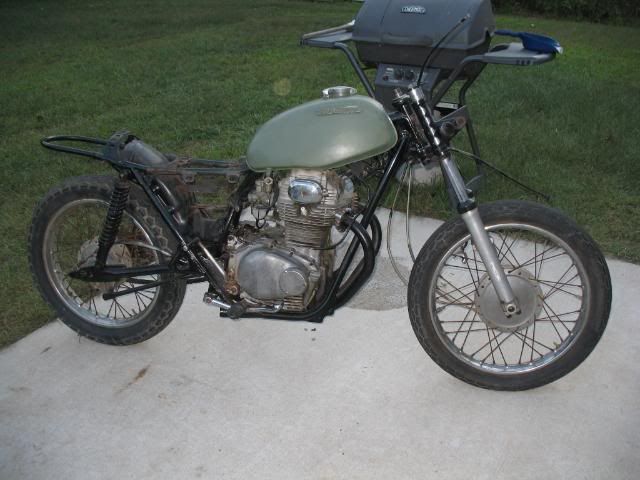 Then removed the tank.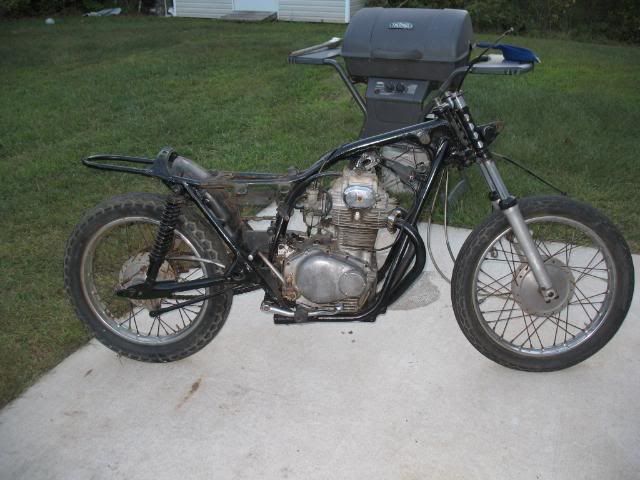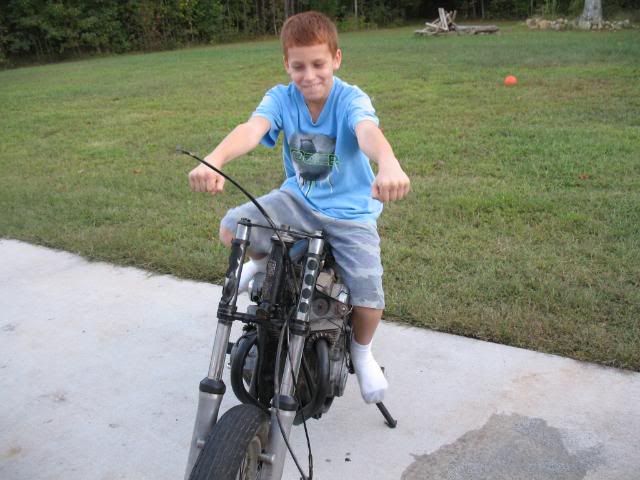 We called it a day from that point, and I ordered some more parts that we needed and parts he wanted.
I will keep you guys posted on this.