You've been mostly-dead all day.
DTT BOTM WINNER
One day, drunk, I might've mentioned to Mr. E that I was lamenting the decision to give up my 360. E happened to have a meth head neighbor with a CB360 rotting in his yard. E tried to wrangle the bike from the guy, but the best he could do was borrow the broken top triple so he could measure it up for a custom design. Months went by and the guy decided to move, which made the bike expendable. So, I was able to get it for $25. It amazes me that something could be so important to someone that they refuse to sell it for years. Then when they finally have to sell it, they'll dump it for $25.
I'm not totally sure I need to go down this rabbit hole, but something about these bikes I love. It's probably the familiarity, but who knows.
I went home to the folks house for the holiday, which is just down the road from Mr. E, and drug this pile home.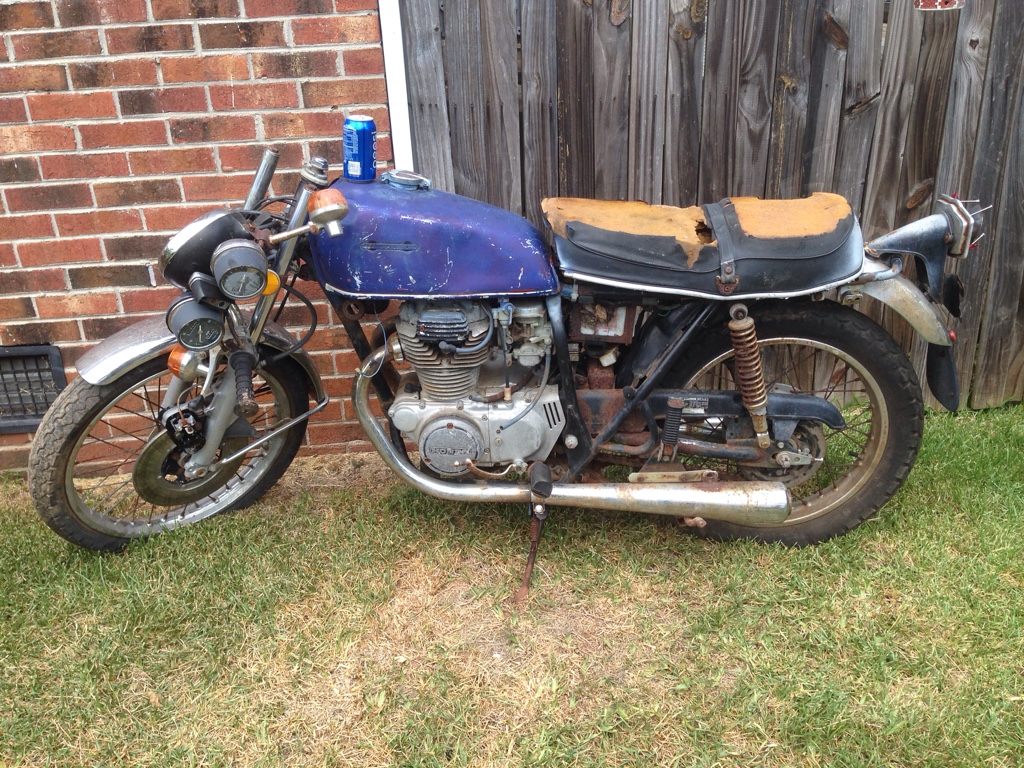 As impressed as I am with what's bad on the bike, I'm equally impressed with what's good. For one, the motor has nearly perfect compression. The bike sat for years with no air filters, but the choke is frozen shut. That motor was all sealed up like King Tut, and left full of oil. There's an obvious amount of rust throughout, and nearly 12k on the clock. One punch mark on the motor vin plate, but not a single stripped or warped screw anywhere. The carb boots are somehow supple and seem nearly new. The rims have little rust, but we're converting to some Suzuki aluminum rims anyway.
Since the top triple is gone, I went ahead and began work with a front end swap. An SOHC CB750 swap is pretty damn easy, and with 35mm fork tubes it's no doubt more stout. We'll upgrade the guts to get a more modern rig. I already had a custom top triple machined by Mr. E. I also happened to have a minty fresh CB360 tank that Von Yinzer sent to me a while back. It's like fate or something.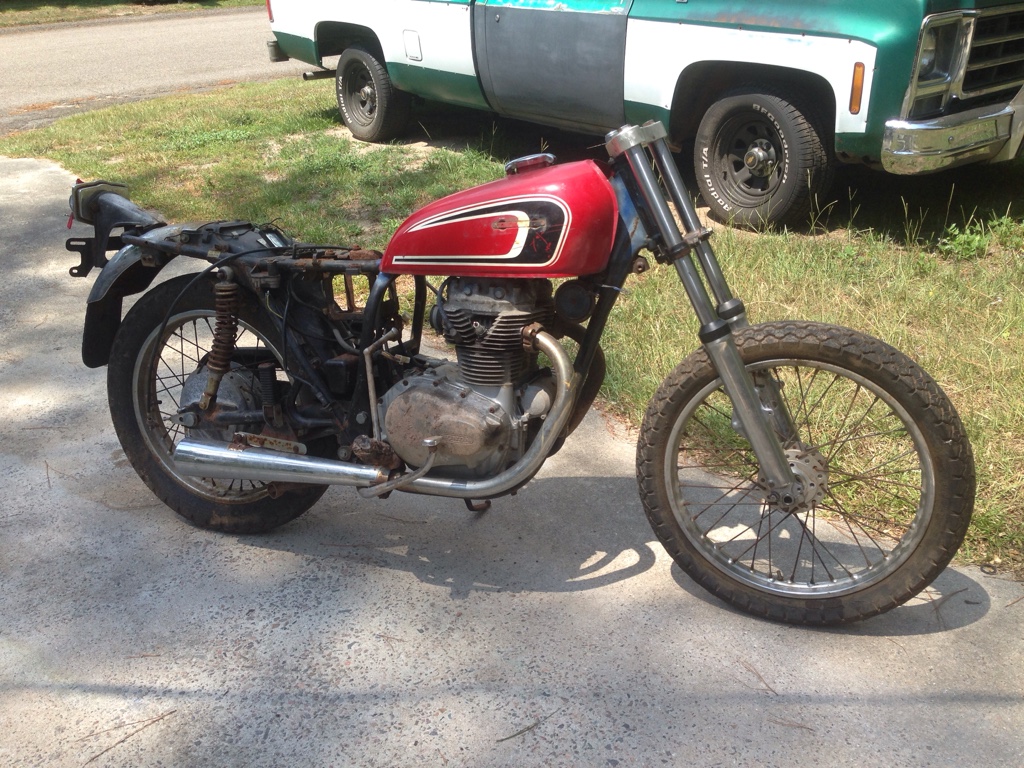 A million things need to happen, but nothing before the suspension is sorted. The motor may happen this fall, but I suspected it'll work itself into a winter project.
Sent from my iPhone using
DO THE TON