I have been looking for another cafe project for a little while now, and found this the other day on craigslist. The plan is to keep the airbox and battery where it is and build a tail section to suit the odd frame. I'm also going to lower the headlight, add clip ons, and fab up some rear sets. I'll probably be going back with black bodywork and gold striping.
How about that rear tire! Its like a 5.10 front...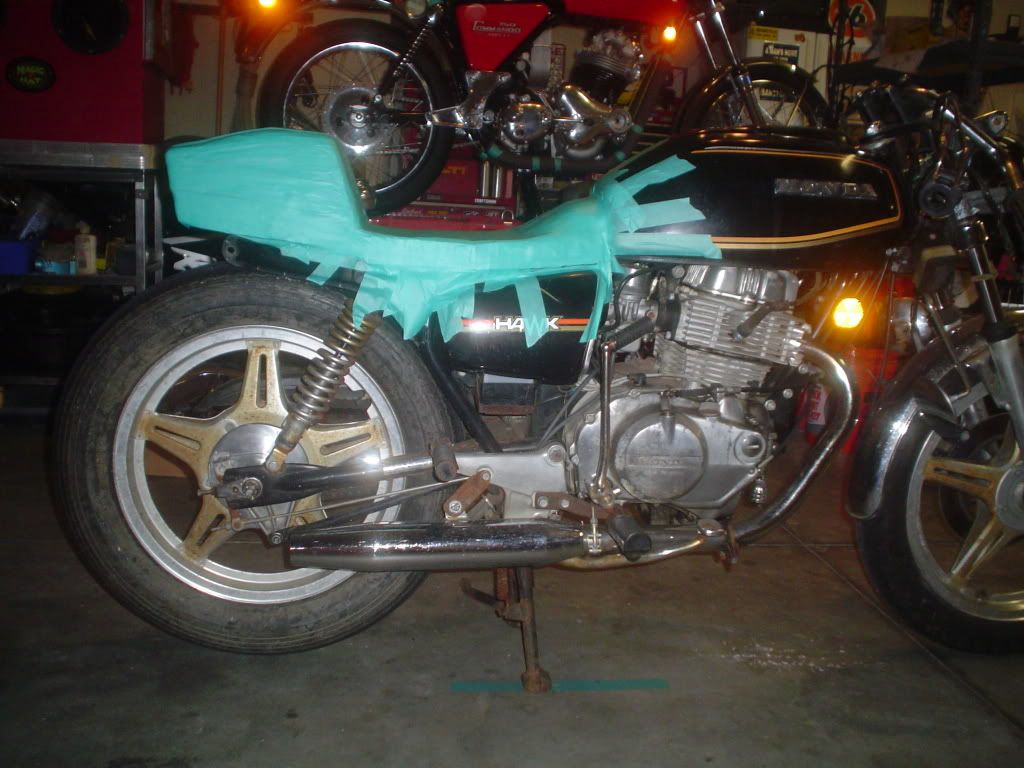 Ready to lay up some glass tomorrow.