Good day DTT gents,
after seeing all the mods and upgrades done to all the "old" and classics bikes on this site, i thought it was about time to post my little project bike and my attempt of creating a "trackerish" bike.
the starting point is a 1983 Kawasaki LTD 440 Canadian edition.
The price of the bike was good, it had 2 new tires on it and relative low milage.
Also the parts for these bikes are relative low in costs and still easy to get.
the bike was a runner, the frame has only a little bit of rust on it but no major issues, only set back is that the bike has a chopper frame, which makes it a bit more challenging to create a more sporty look.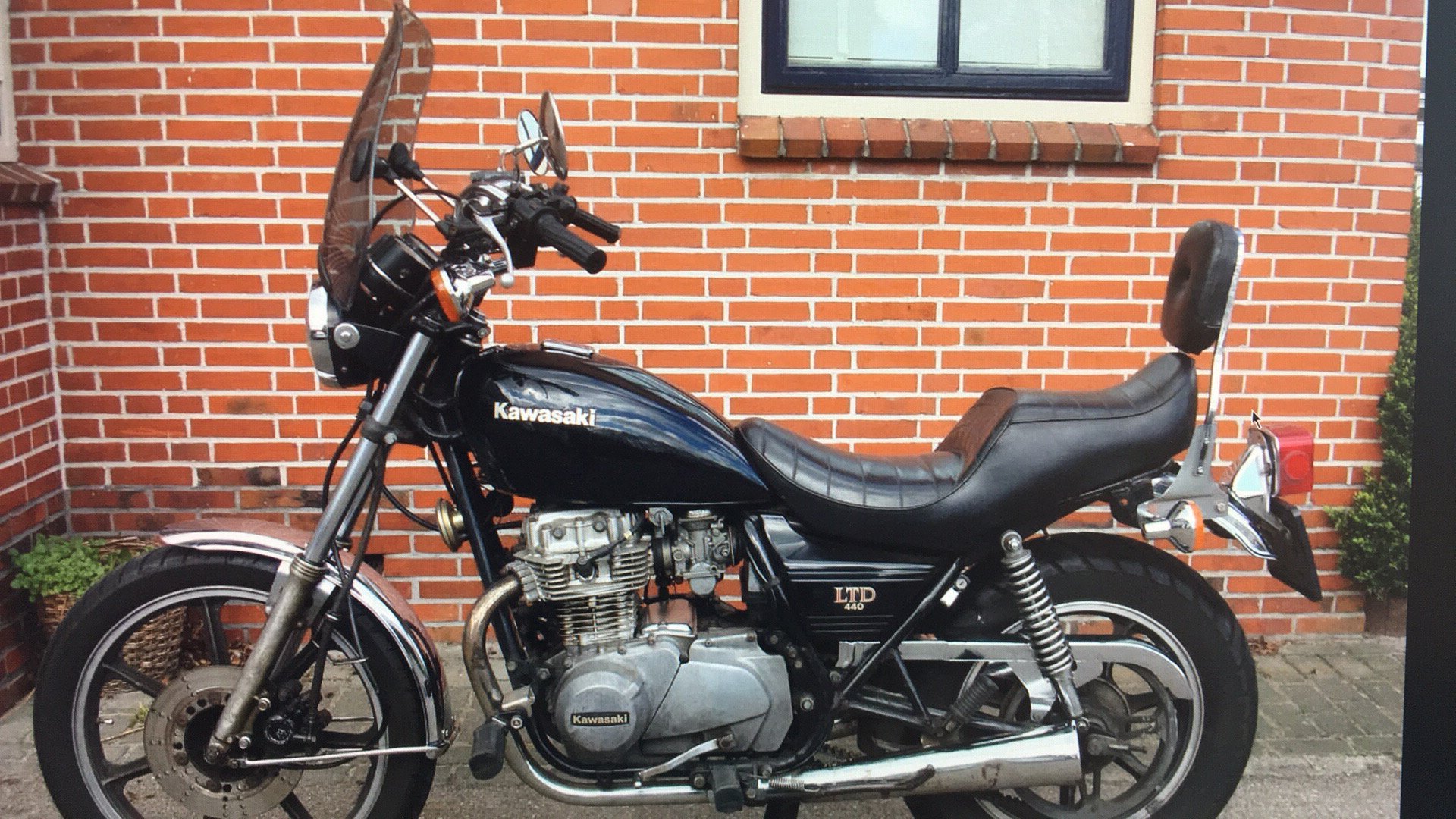 idea is to keep the rebuild cheap"ish", use as much bits and pieces i already have from previous builds and re-use as much as possible from the bike itself.
Also tooling wise, i only have hand tools, a small amount of power tools, and a welding machine. However my last use of a welding machine has been 20 years or so.
So the idea's i had in my head was to start with front of the bike and start with the simple ones:
- remove the grandpa windscreen, which was a bolt on so this was the easy bit.
- get rid of the chopper handle bars and replace by a more sporty handle bar, had a couple of those still laying around so i had some choice. It ended up with a nice black superbike handle bar to replace the mini ape.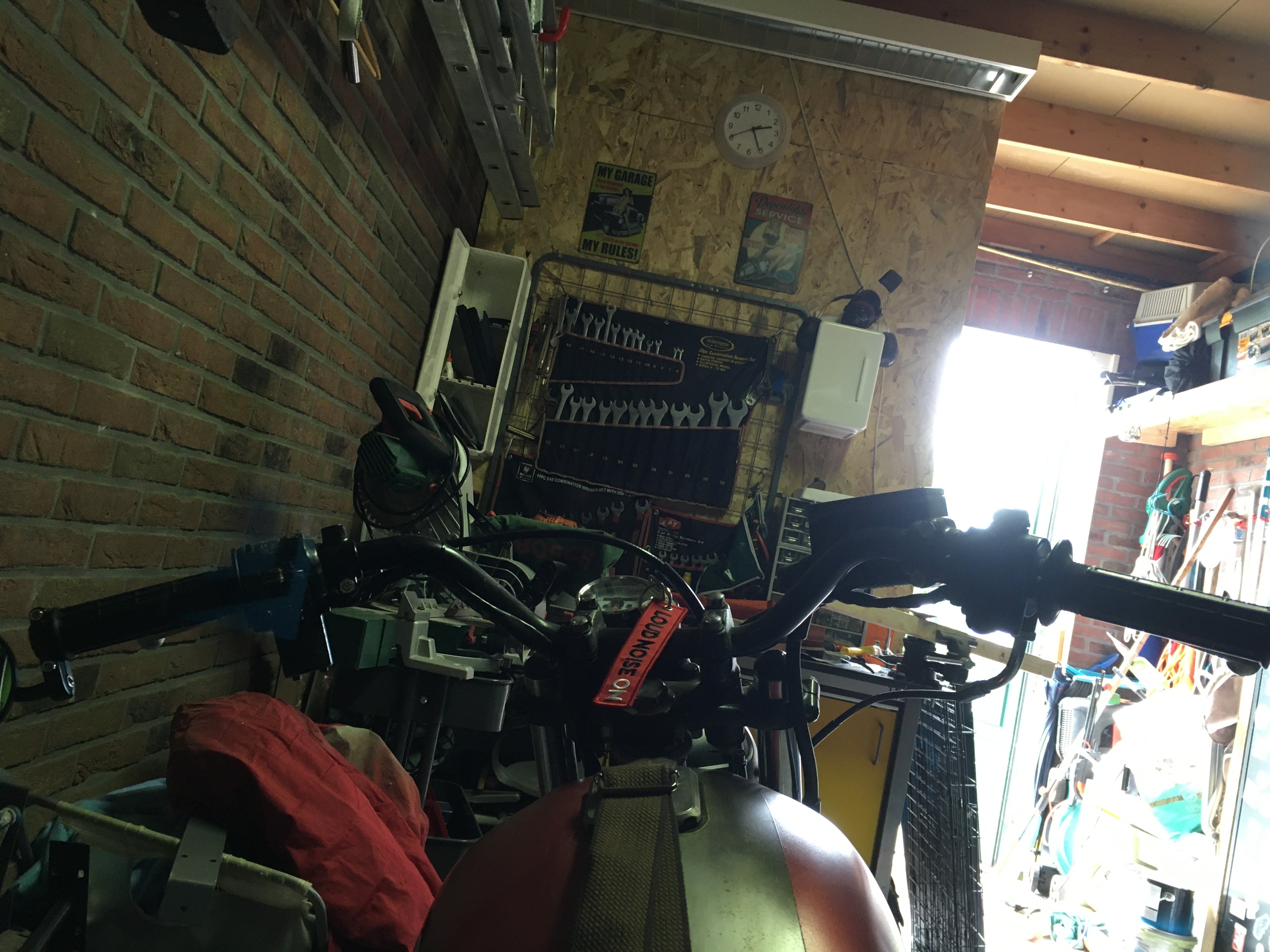 - removed to OEM mirrors and replaces these by one bar end mirror.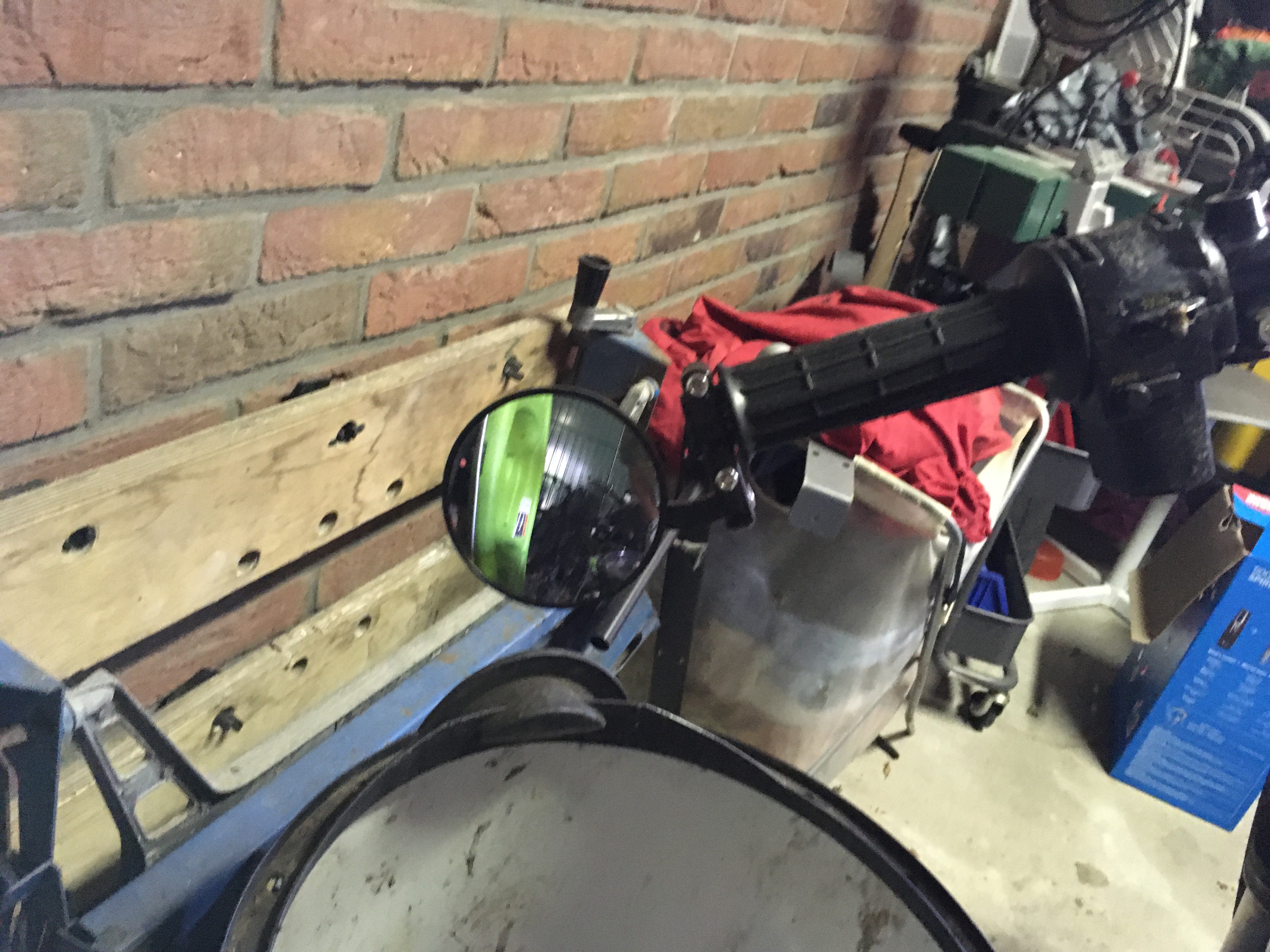 - removed the OEM instrument cluster ( i found it to big on this bike) and replaced it by a small speedometer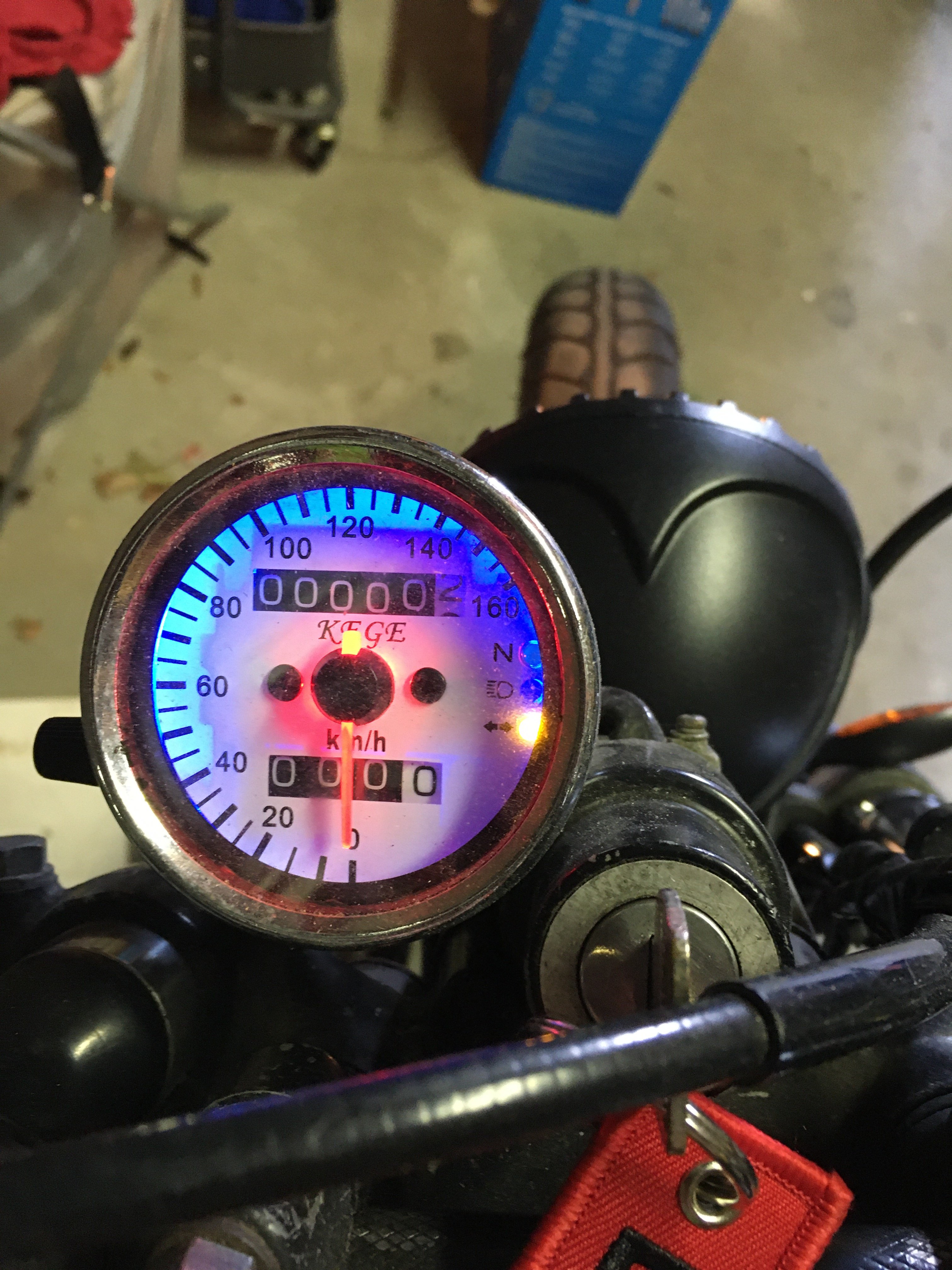 - removed the OEM blinkers and headlight and change these out for smaller ones. needed to fabricate a new bracket to place these.
while replacing the parts i simplified the wiring of the front, still have an occasional electrical gremlin in the bike, so the wiring harness needs some more attention eventually.
- also added some fork boots, however a blew a seal on the right fork. so need to order parts to refurbish the front forks.
- small in between succes was that i had the horn working, it produced no sound during the test drive.
- next step was the front fender, in my perspective this OEM style was to long on the front and the back, so the solution was tape, a pencil and a hacksaw. the result is a leaner fender and more in the style i have in mind. the best bit is that the fork brace is still in place, so stiffness wise i loose nothing and shedding to weight will increase the acceleration