Keep er' Between the Ditches
DTT SUPPORTER
DTT BOTM WINNER
After a week of chasing oil leaks and 1,200 miles of windshield time, the old xr200 finally got its time to shine this past weekend with a group of DTT miscreants, most of which were on xr200's. (we did let
@CCRider
come along on his KDX200 smoker). We rode the OHV area at Brown Mountain North Carolina, and it sure did whip my butt, but I had a blast anyway. The xr200 proved to be a more capable machine than I am a rider, and they got some love from a few old school guys who were aboard their shiney KTM's, Huskys and Husaburgs along the way.
Heres a good picture of the #XRmy xr200's from left to right:
@Flugtechnik
and his sons xr 80,
@irk miller
,
@Hurco550
and
@Mr.E
's world renound meatwad.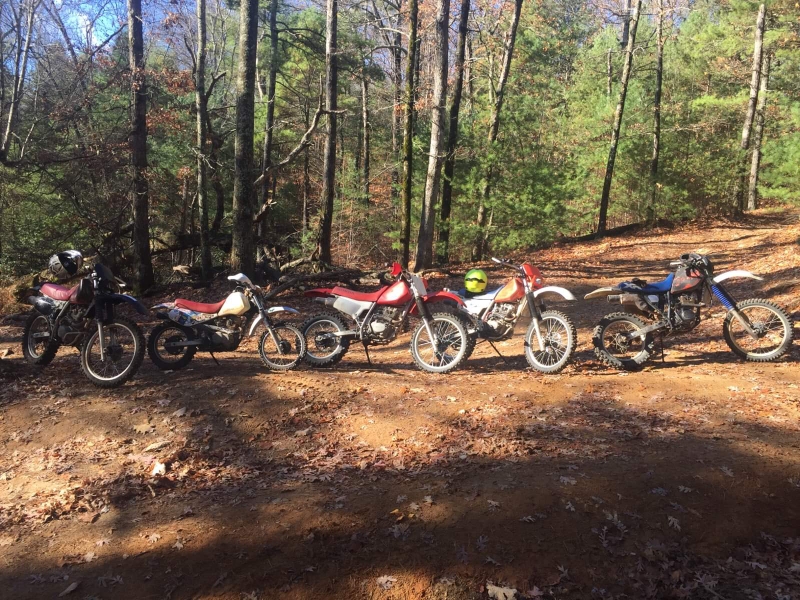 On the way home, the old girl got a thick layer of frost in the Virgina mountains.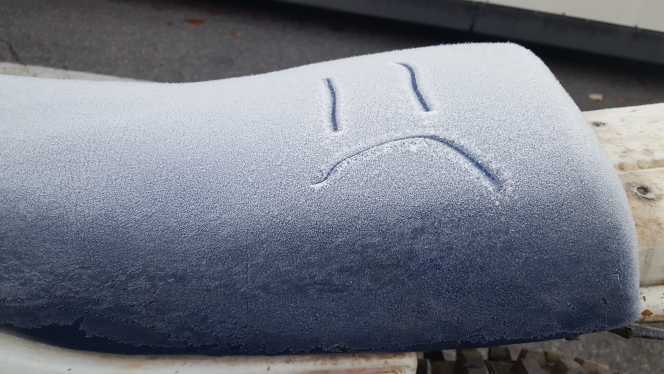 I love/ hate how the camera flattens out the landscapes. While i eventually got the bike hauled out of this mud hill, i was glad to see it take down a shiney new KTM right after this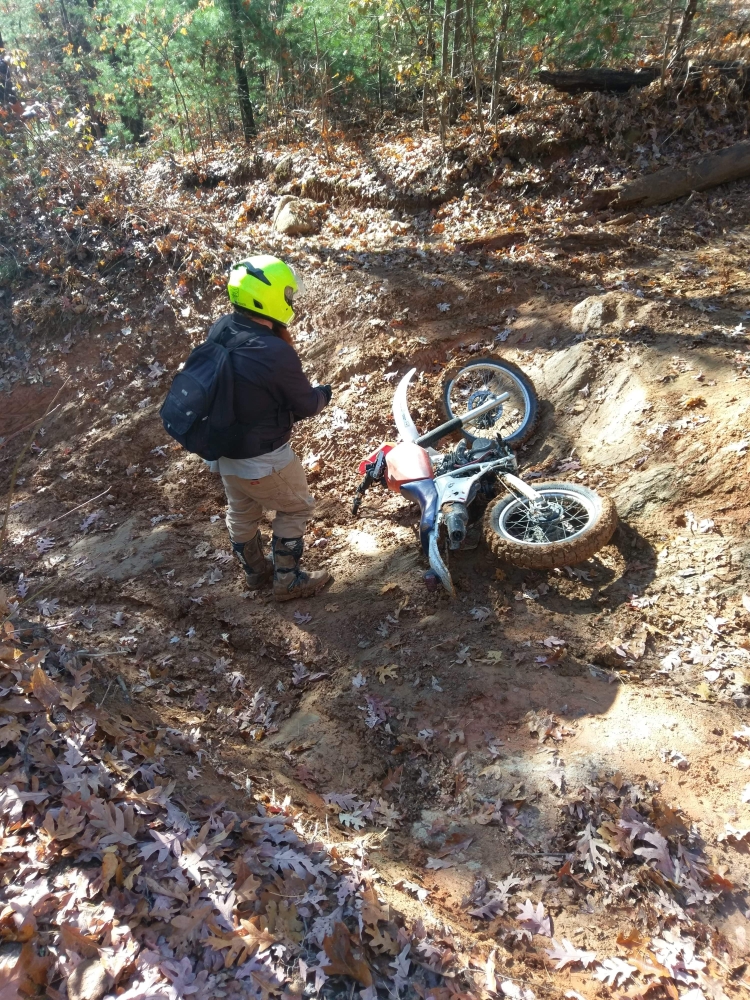 All loaded up and headed back north.
I wish I had gotten some better clips of this thing on the trails, but I was a bit busy enjoying myself and trying not to die.
Last edited: