I'm new here and I'm trying to build a CR out of my 79 CB750k. This was my first bike I bought when I was 17. I joined the military and everything got put on hold for a few years. Last winter I got it together and rode it for the first time. This winter I have "Other" plans for it. I will let the pics do the talking.
Thanks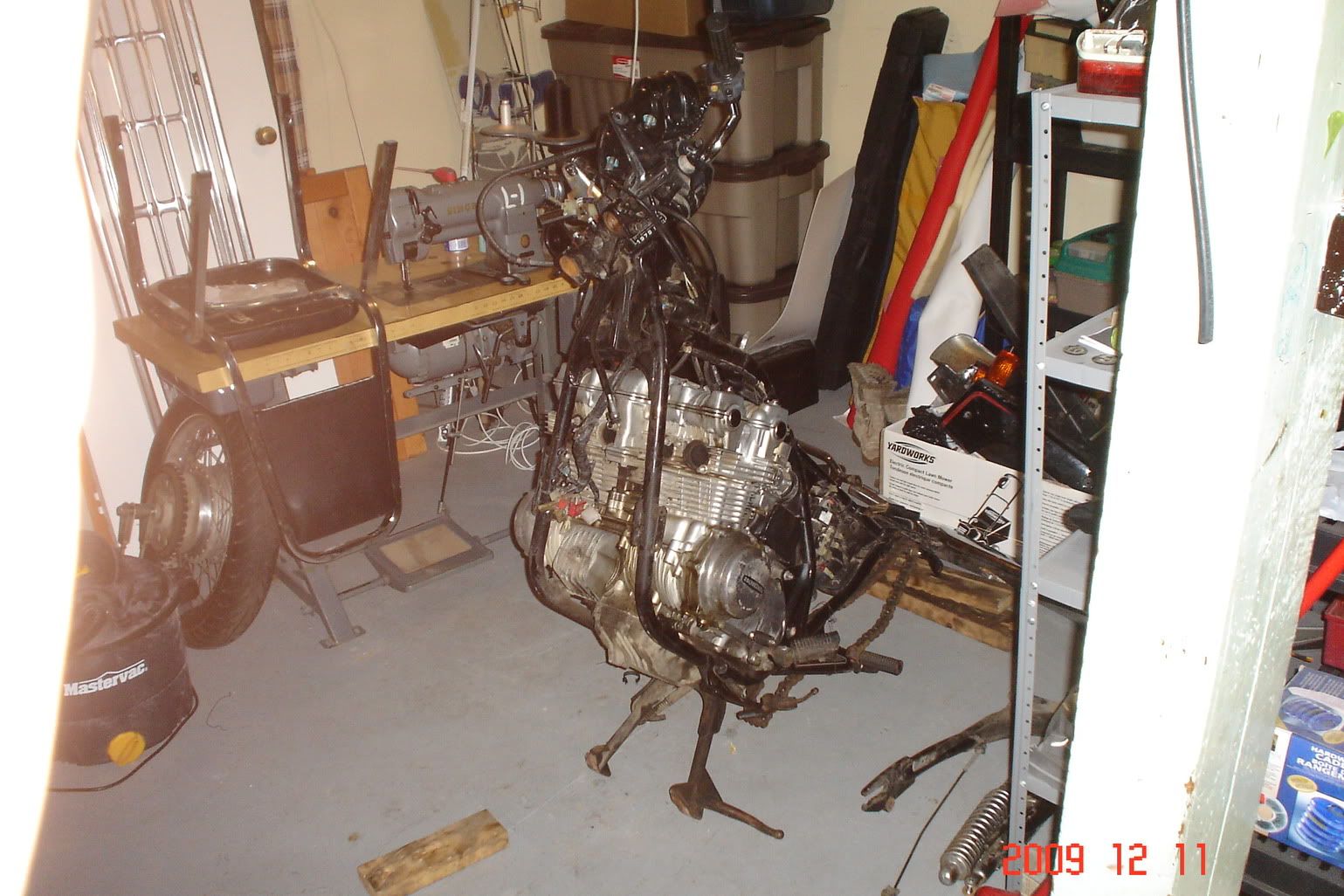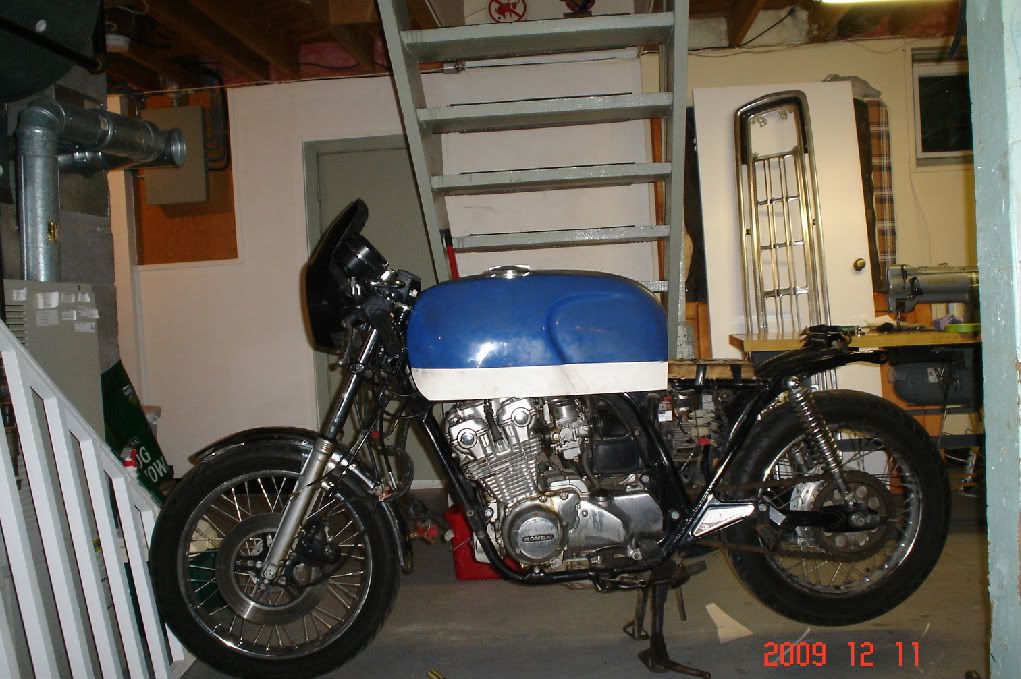 Its an original Dunstall fiberglass tank with one of Carpys FG fairings. I made a sub frame for the tank to bolt to my bike without heavily modding ether the tank or the bike. Right now Im working on the seat and tail. I already posted this in the FNG section and will start a thread here sharing everything I'm doing.
The tail... I have two ideas for it... I Dont know if I want to make a soft one part of my seat or make a fiberglass copy of the back part of my tank for a matching profile... I bought some plaster yesterday to make a mold and eventually a copy. Carbon fiber?
So for all those interested, here's the ass in progress:
Cut the front end of the seat off to account for the longer tank.
And this is one possible target:
Thanks
Ed