Gold Coast, Queensland
DTT SUPPORTER
I gave her a wash before starting to strip parts down and decided to see how it sat with longer shocks.
The old shocks that were on there were 270mm.
The new shocks I fitted are 330mm. So a 6cm increase.
What a difference it made.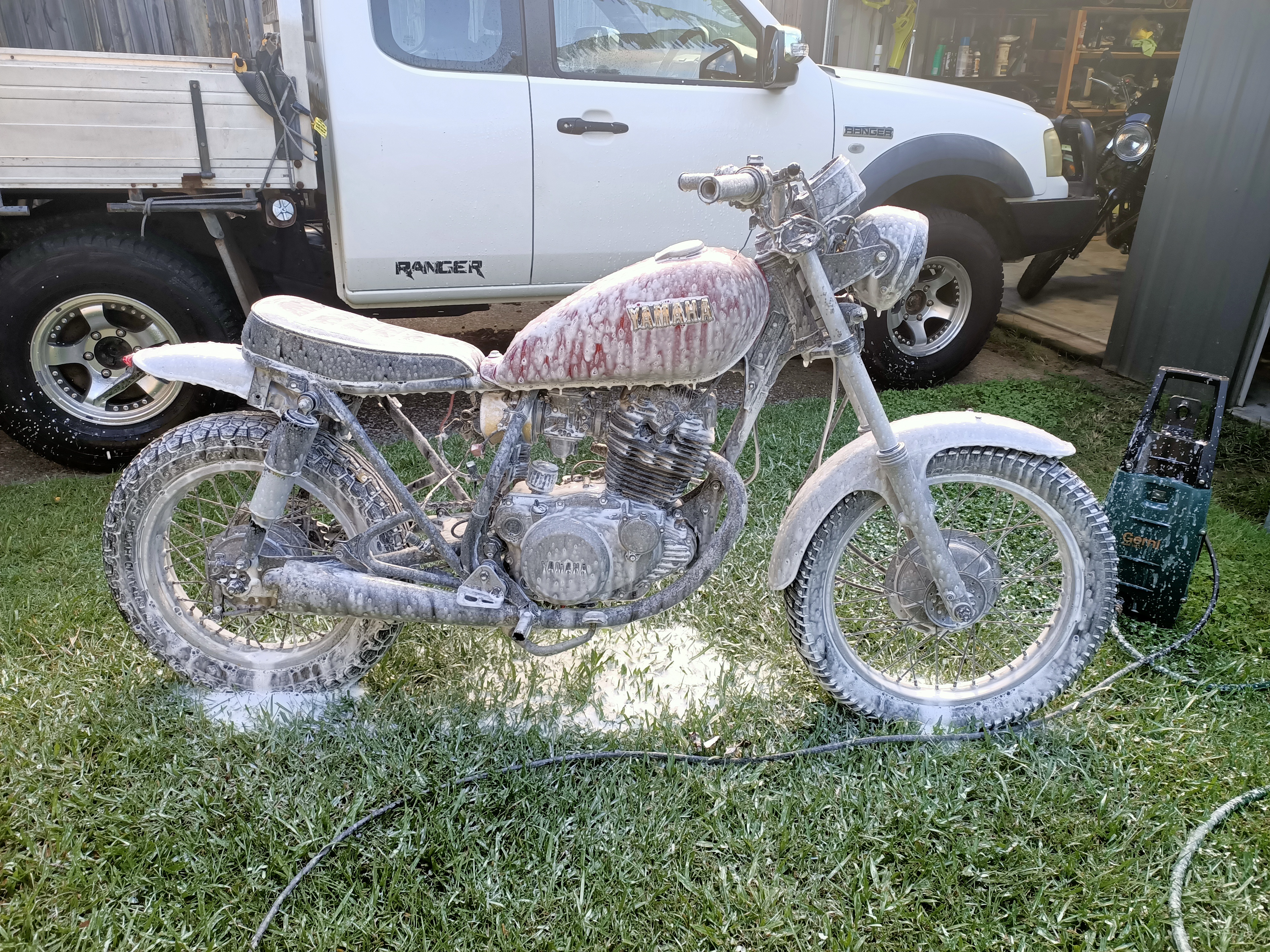 Quick wash down with the power foamer and pressure washer. Gave it a bit of a scrub but nothing detailed.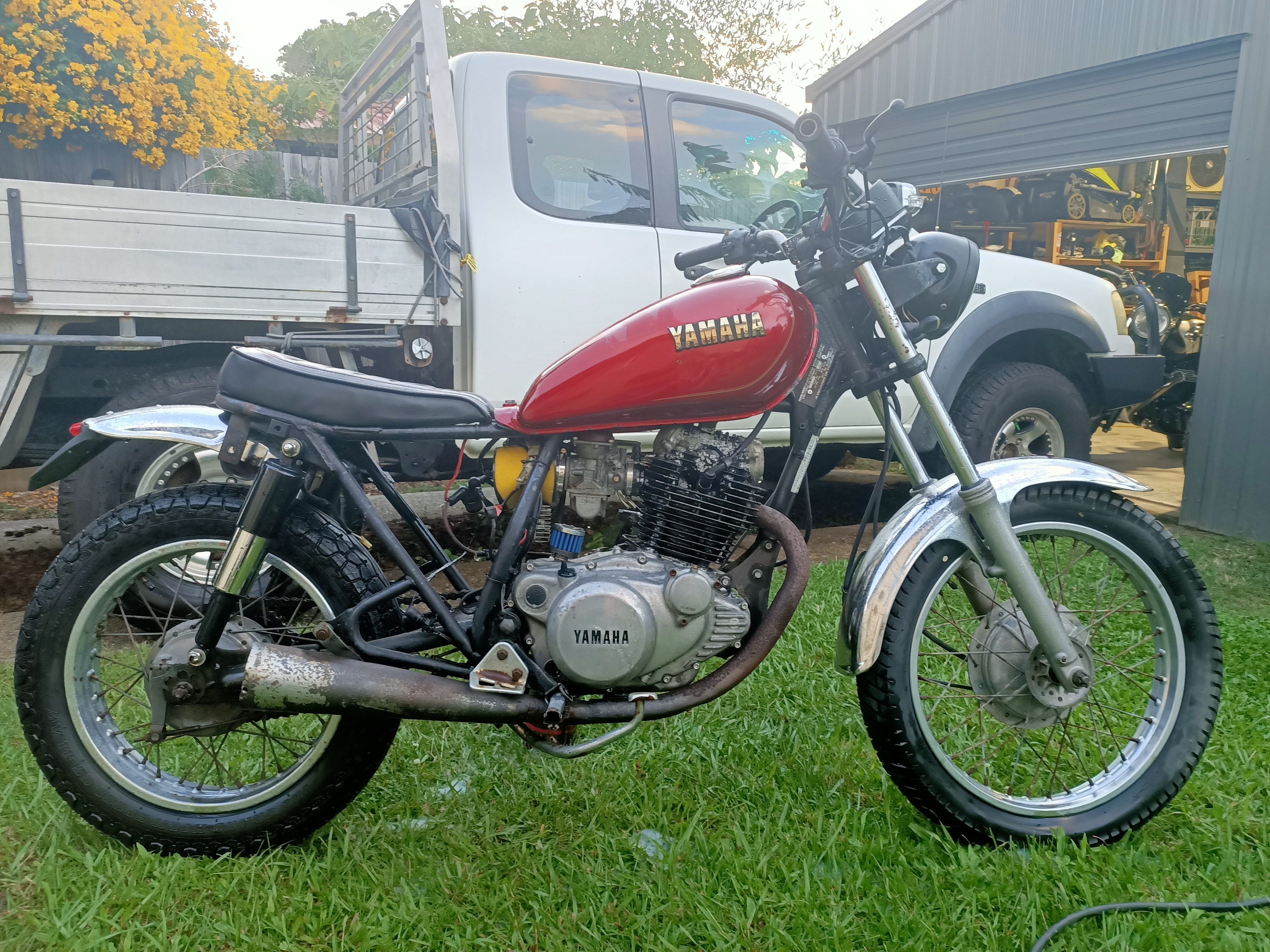 Looking much neater and a better stance with the longer shocks. Changes it from the bobberish shape to much closer to the tracker/scrambler that I am aiming for.
I have ordered a few parts such as bottle style grips, headlight with inbuilt indicators and a cheap seat.
Then I stripped the carb and gave it a quick clean to see if she would jump to life. Started after a bit of tickling and restricting the air to the carb with my hand. She warmed up and idled fine but didn't want to rev up. I was content with having her warmed up and idling again.
Time to strip her down. Old seat off and fuel tank off.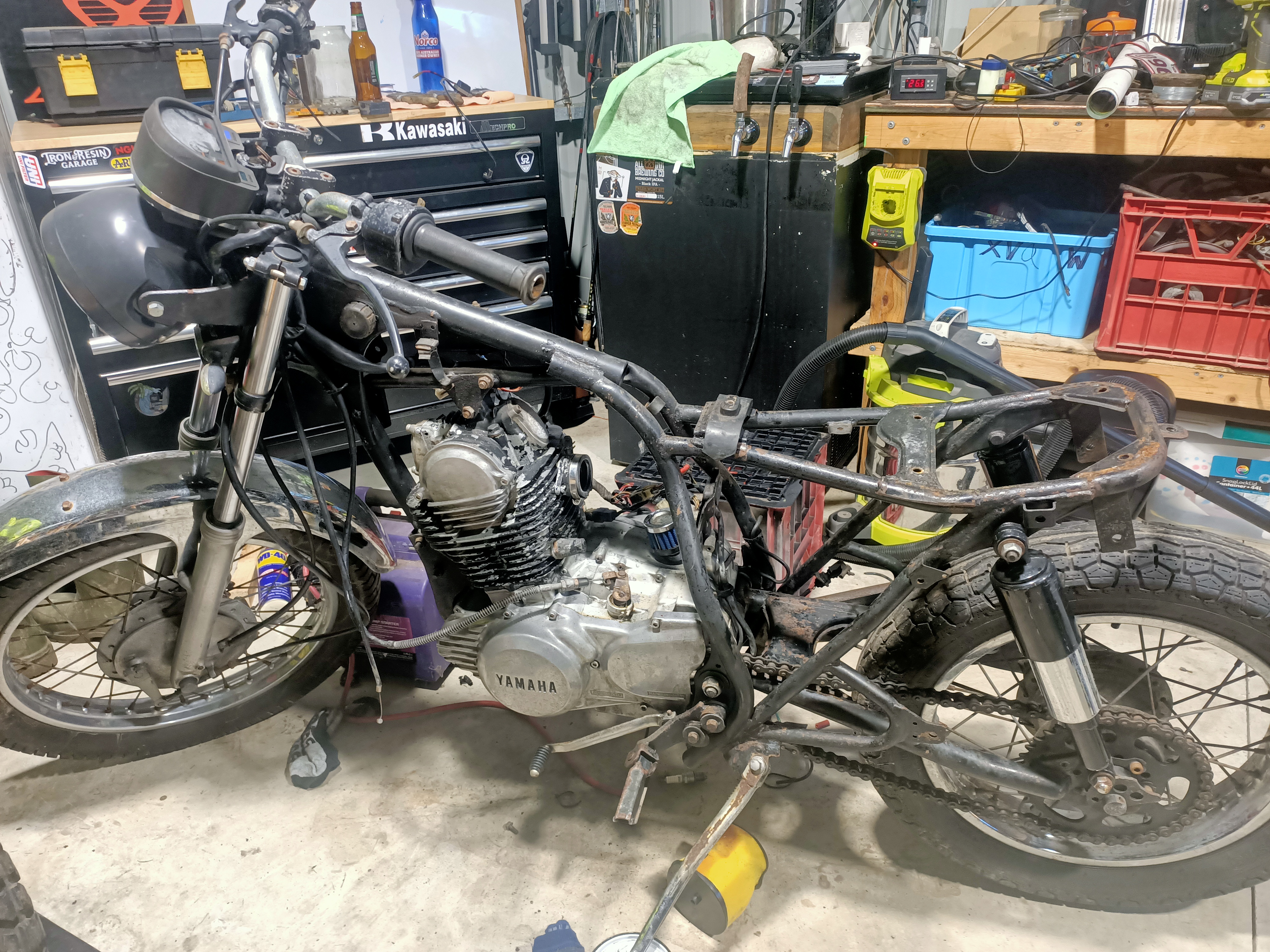 Oh and I ordered a VM32 and cable to suit from MikuniOz. Should be here by the end of the week.
Now I just need to sort out a battery. Do I want one to crank the engine or just to keep it running. Decisions decisions.