Over 1,000 Posts
DTT SUPPORTER
DTT BOTM WINNER
I took another stab at the cylinder studs, with a little hatred this time. I bent them over at the base which gave me some solid leverage, and most eventually twisted out this way. A handful snapped off, and I welded old studs onto the ends protruding from the block. Most took a few cycles of welding/breaking/welding to come loose, and two of them I had to just hold the TIG torch on them to get enough heat down in the threads to break the bond. But they all came out.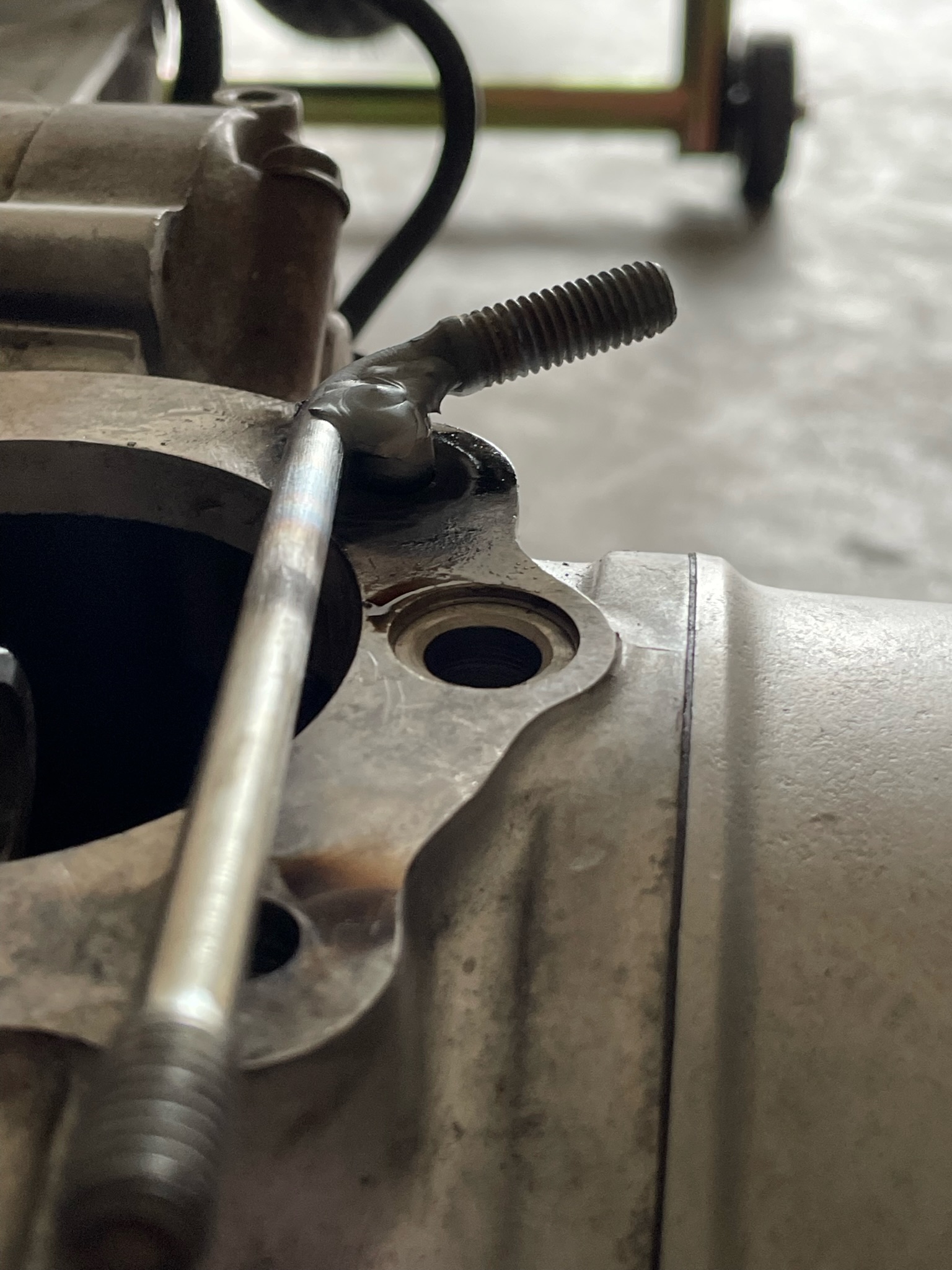 Pistons got cleaned up and new rings installed. The cylinders got a light hone as well, while we're on the subject.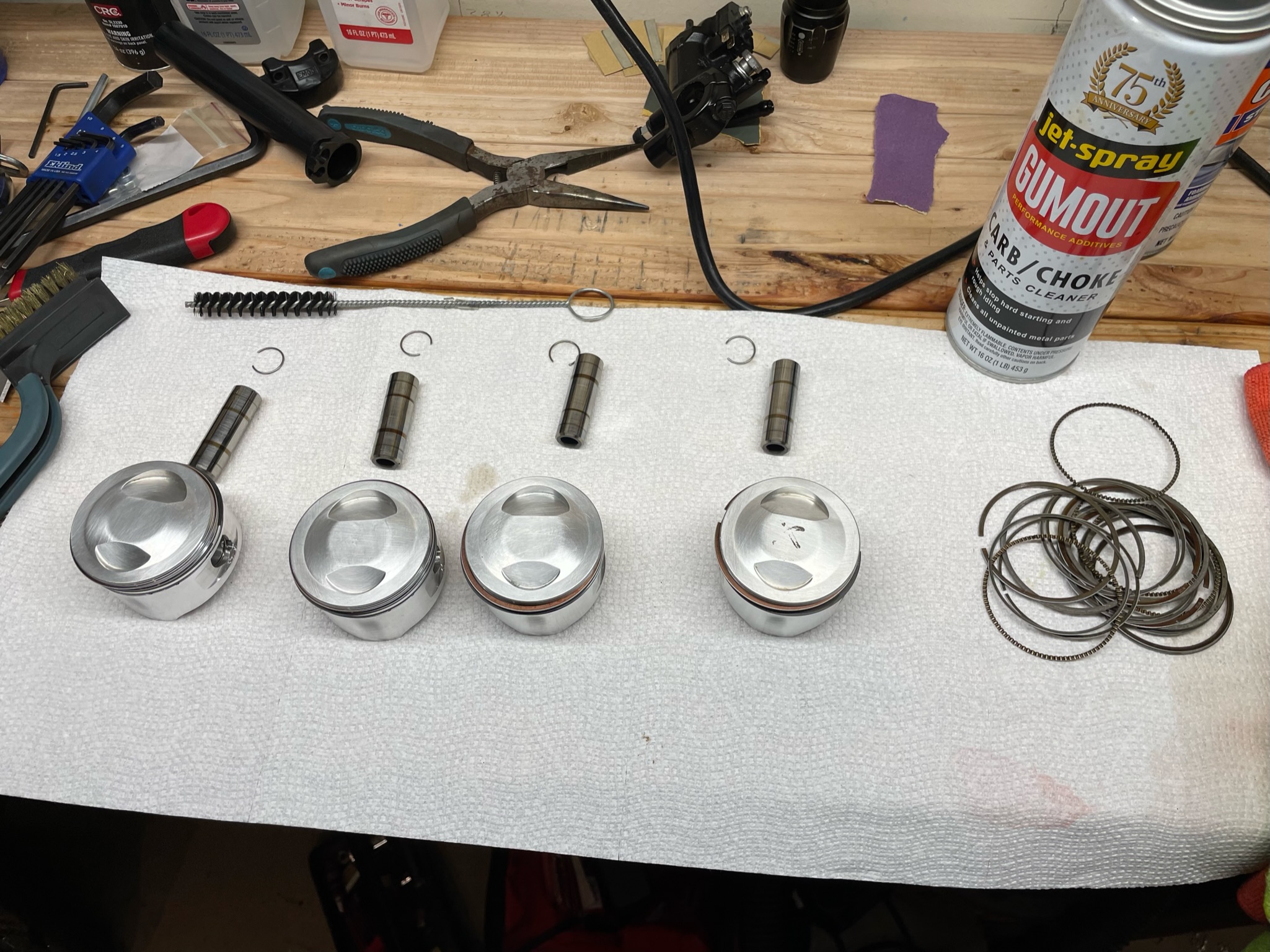 APE cyl studs and pistons in their places. I will say, using APE's recommended torque of 20-22lbs when torquing down the head had my skin crawling a little. That feeling when you know you're going too far…you're amazed the threads are doing what they're asked by the torque wrench. Twelve of those feelings.
Jugs installed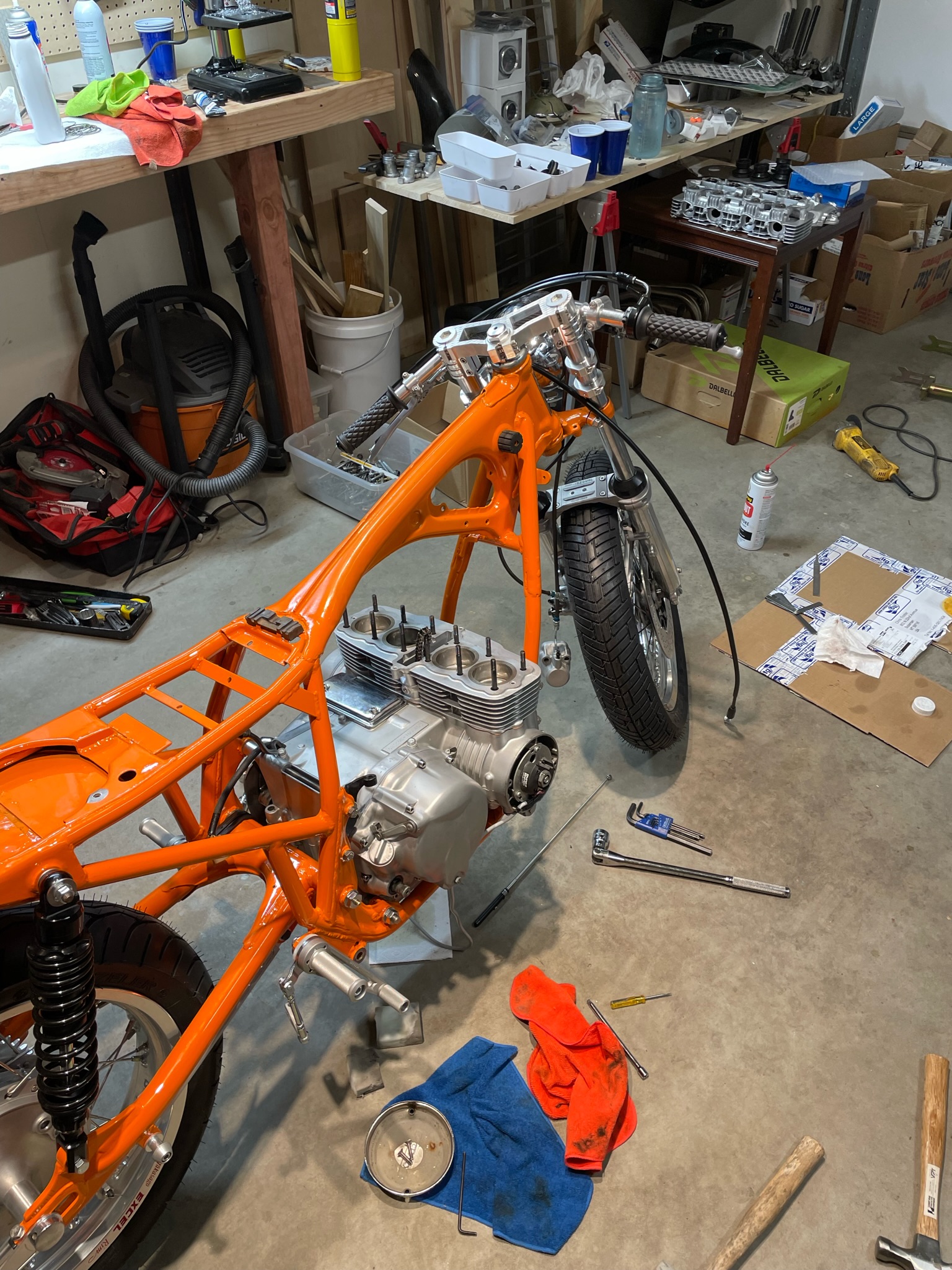 Head and 650 cam in place.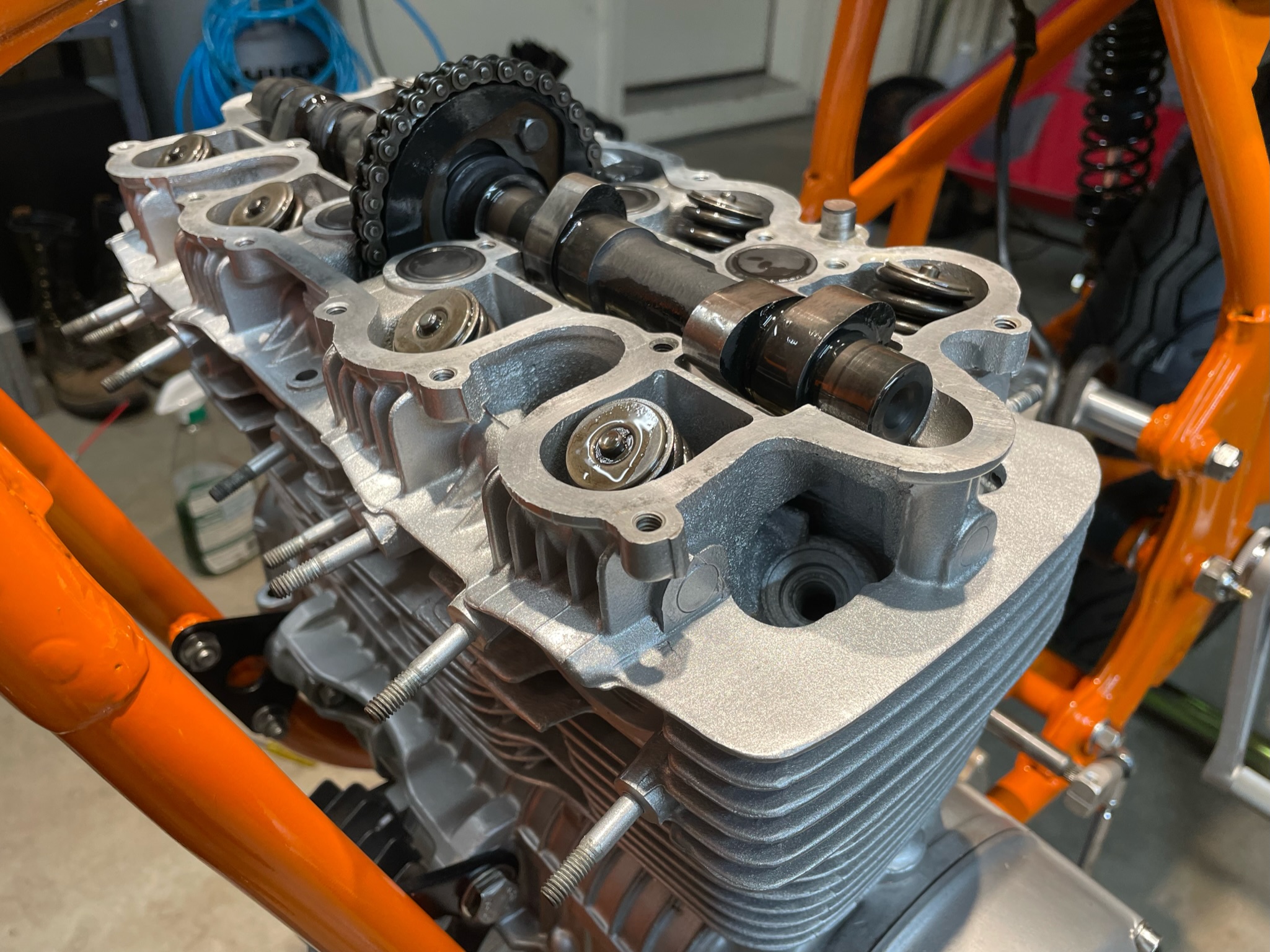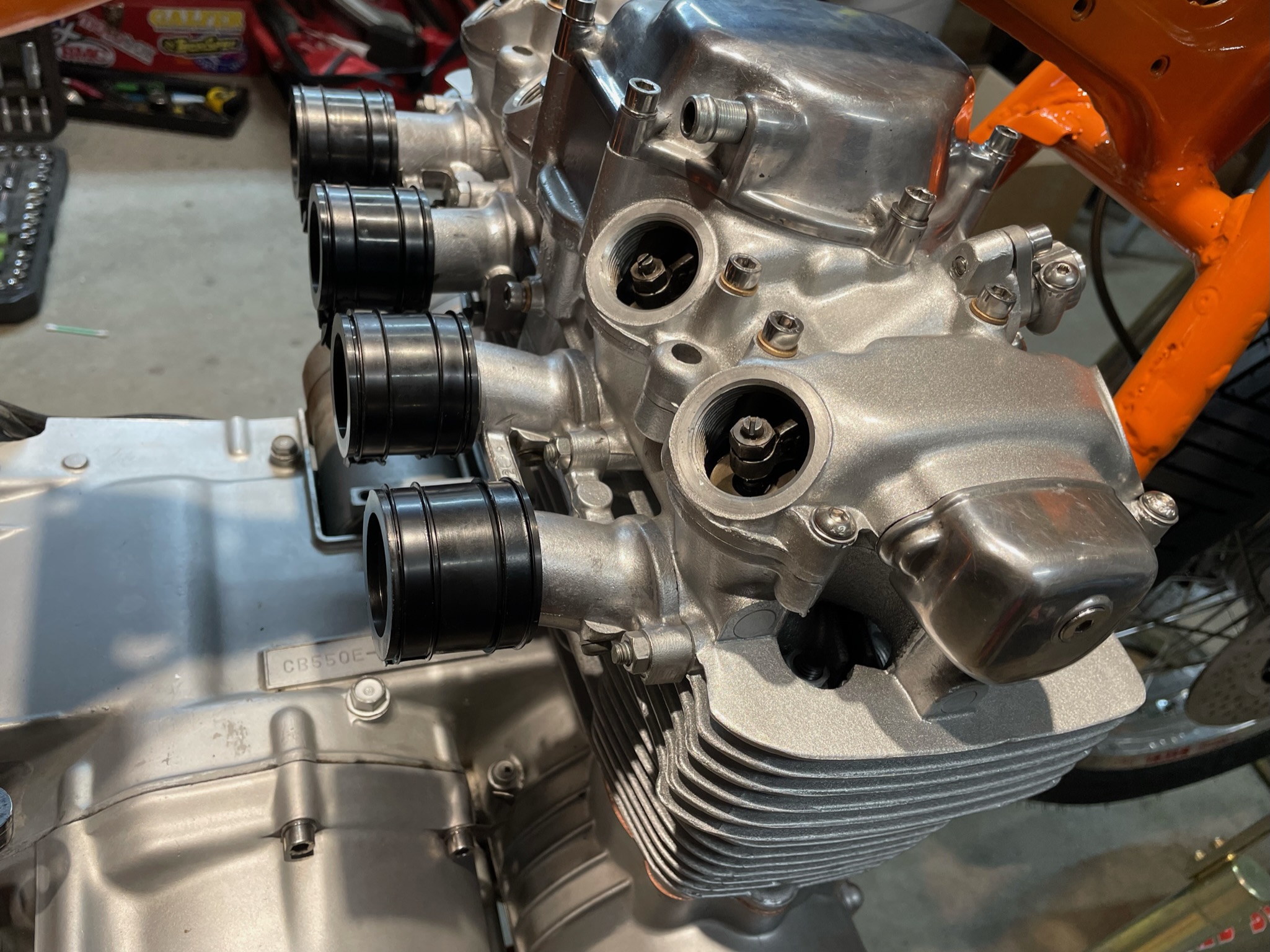 An interesting find in the oil pan. Sand. A fair amount of sand. This baffles me—there's been no sand anywhere near this engine while it's been open. Maybe carelessly removing the oil fill cap with debris stuck around it? But still, it's a lot of sand for that. Oh well, cleaned out and moving on.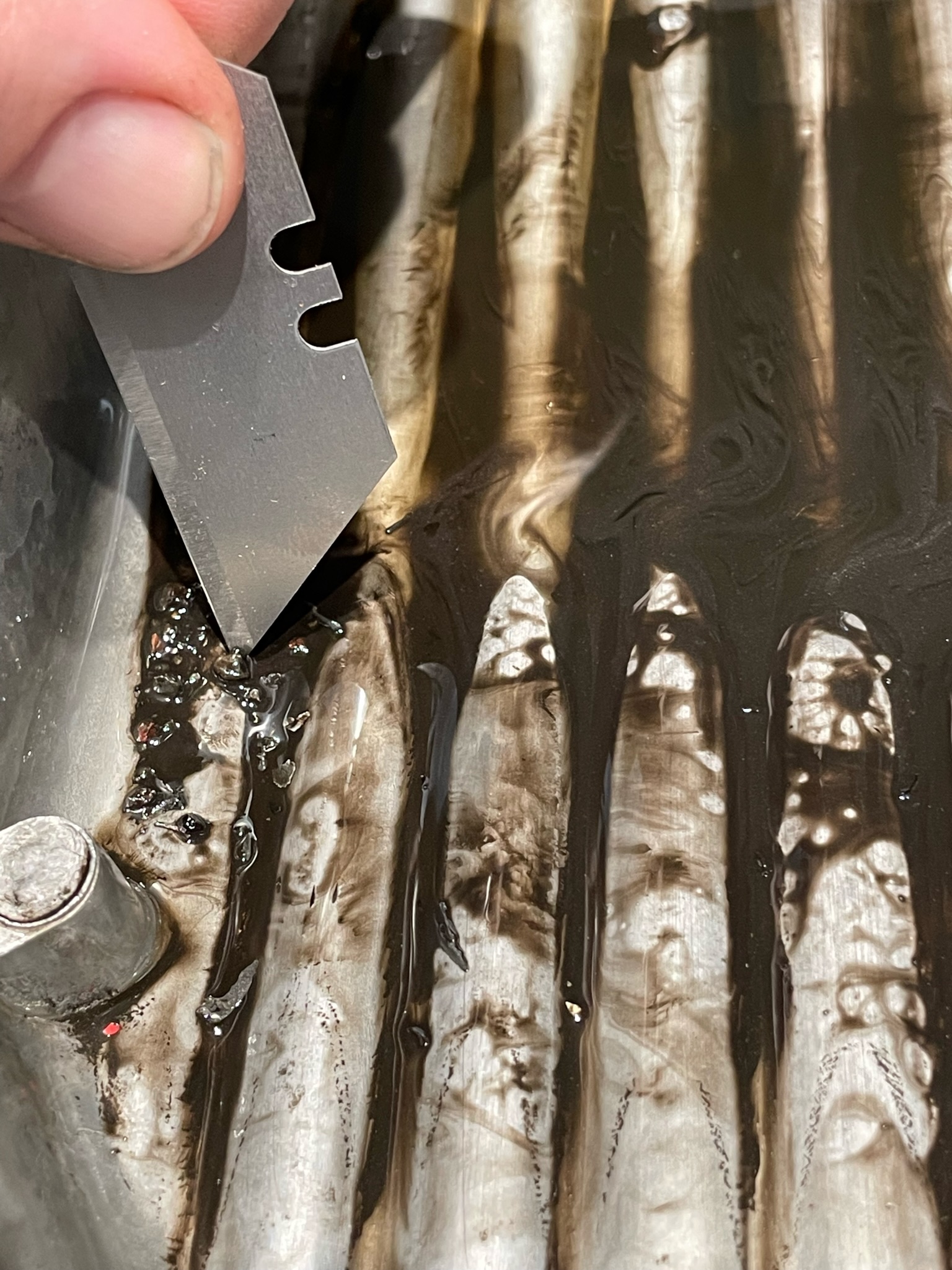 Last edited: