So here is my first attempt at building a cafe racer.
Found this bike in a friends garage after his father parked it there 8 years ago after a fuel leak from the tap.Sadly his father passed away and the bike remained where he left it. I am hoping that after a fiddle, some fuel and a battery it will go. Fingers crossed! Hopefully get around to it at the weekend so stay tuned.
Here is the bike as found: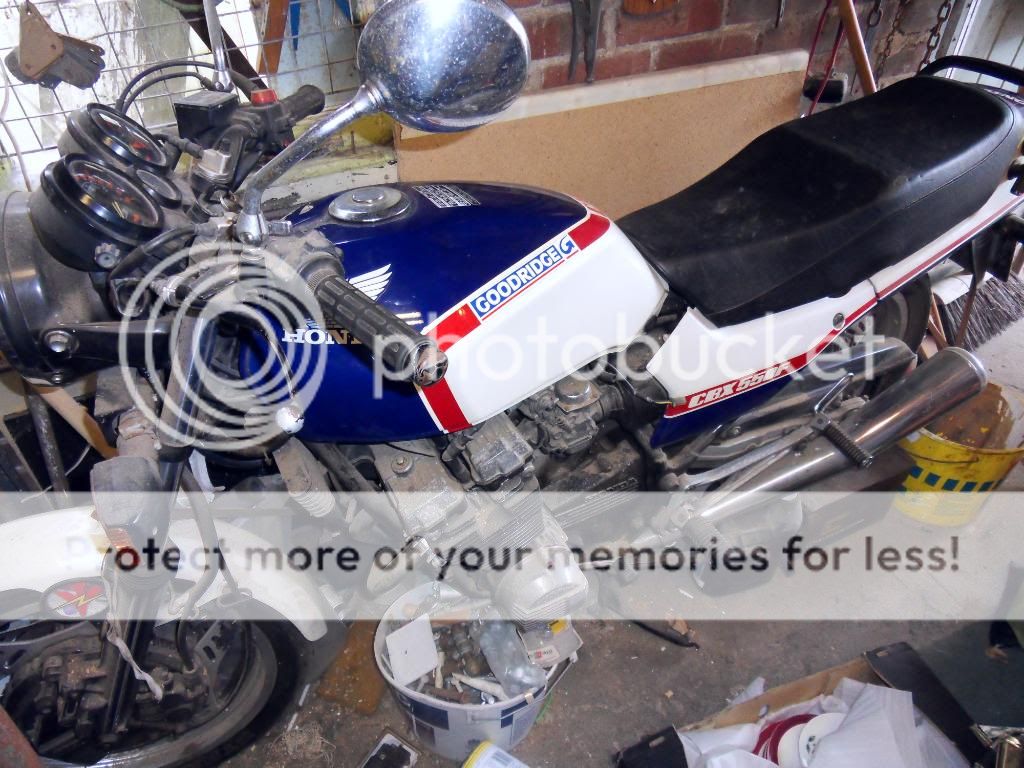 After a quick clean:
Pretty nice isn't it?!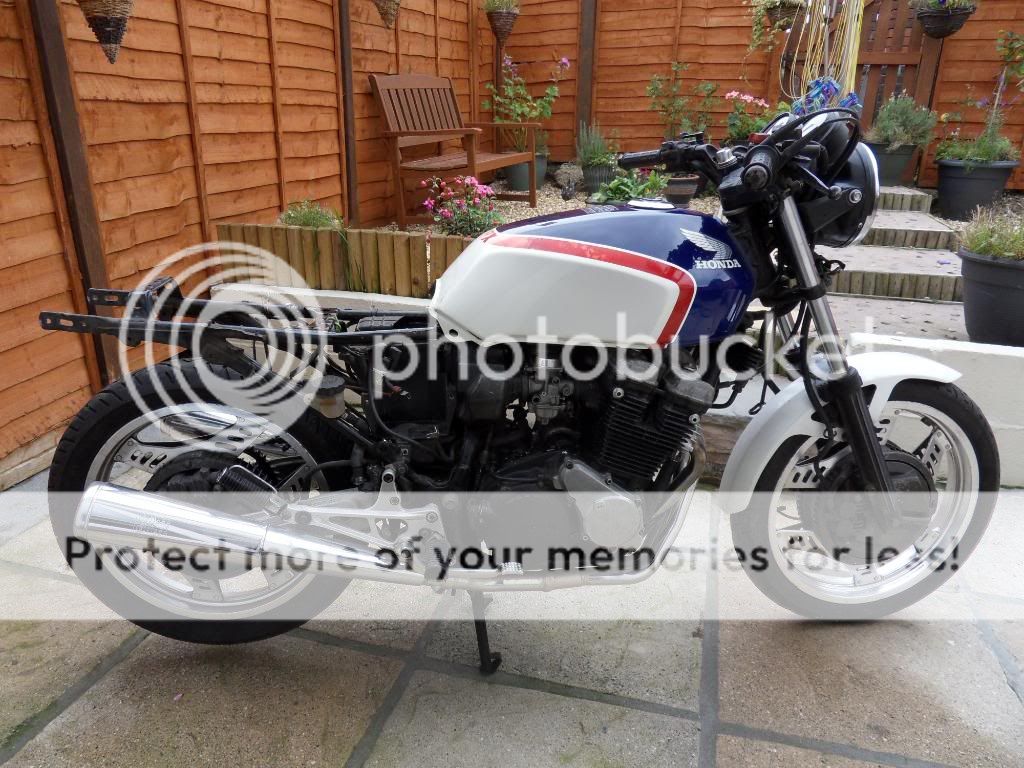 Could'nt help starting to strip it.
So I want to cafe it and I have some questions..on these bikes Honda fitted inboard brakes which in the UK climate are pretty useless.I really would like to get rid of the front end and swap it for some more conventional forks, wheels and disc set up, or some upside down forks from say a RVF400.Has anyone fitted upside down forks to their bike?Or what conventional forks and yokes would fit this bike?Will any Honda forks from around this age just fit or is it a major job? I realise that forks are different diameters but how hard is it to fit the yokes and forks from a similair size bike?
Sorry for all the questions but any help will be much appreciated.