77 XS400,73 SL350, 73 RD350
Ok where do i start.. Well im a student at Western Carolina and iv been looking into Cafe Racers for a while now been jumping around here on do the ton and some other sites. So finoly i had enugh to get a project started so i looked for a bike. And didnt find one, but after a few month spent on craigs list a 1977 XS400D came up for $400 that was close. So i got ahold of the guy and drove out one ranny afternoon. A few hours later i had the bike in the back of the truck and for only $300!
Well this is my first bike and first build so im kinda clueless but i have been under my dads race cars and jeepd since i could walk so i know a good little bit about cars but not bikes.
My plans for the bike
GET IT RUNNING!
Cut the frame
Remove all unneeded tabs on the frame
Chop the exhaust (only run headers)
Rewire fusebox
Long Term Plans
Modern fork
Clip-ons
Bore to around 450cc
kick only
and a huge list of other little things
Want something that looks along the lines of this yamaha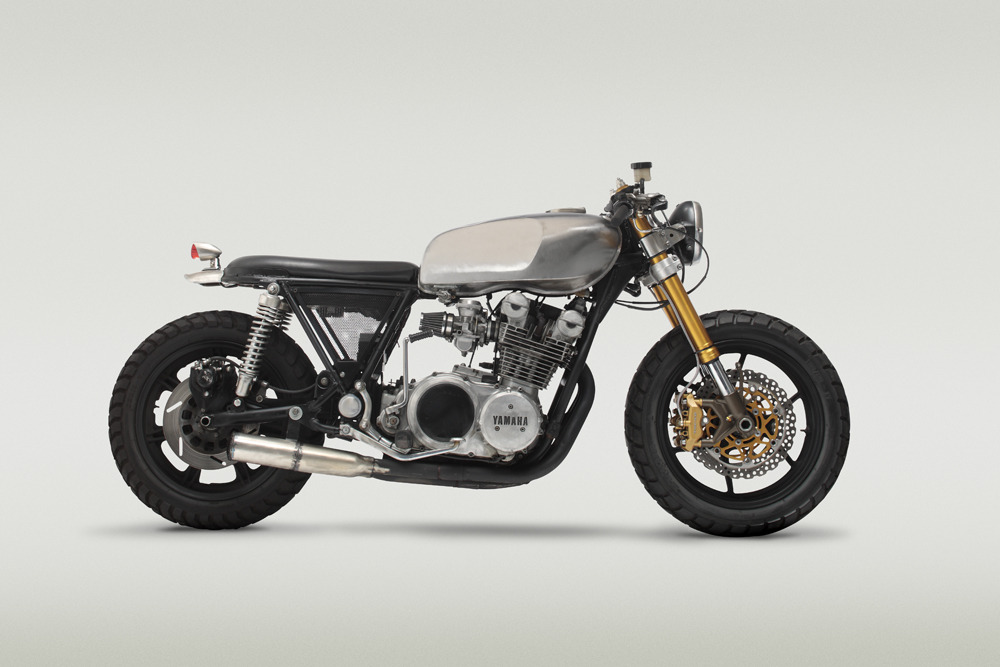 But here is mine not as shinny and new but its a start.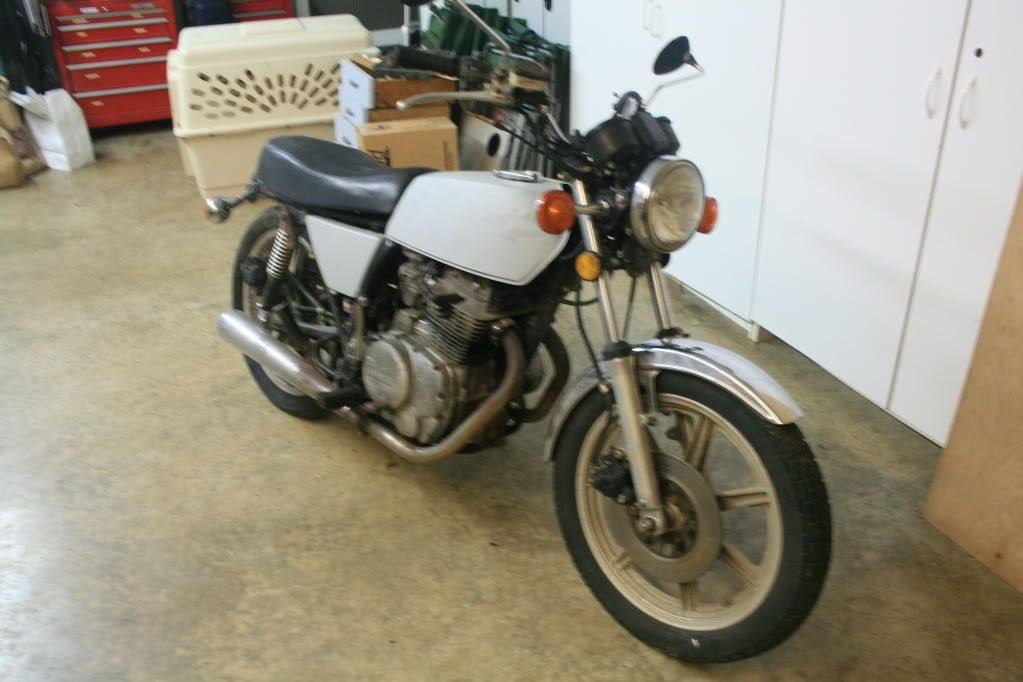 Forks are shot hasn't run since... the owner before me didnt know when the last time it ran was it changed hands about 3 times in the past 2 years from people that were wanting to cafe it but never did anything with it.
luckly all the parts are there!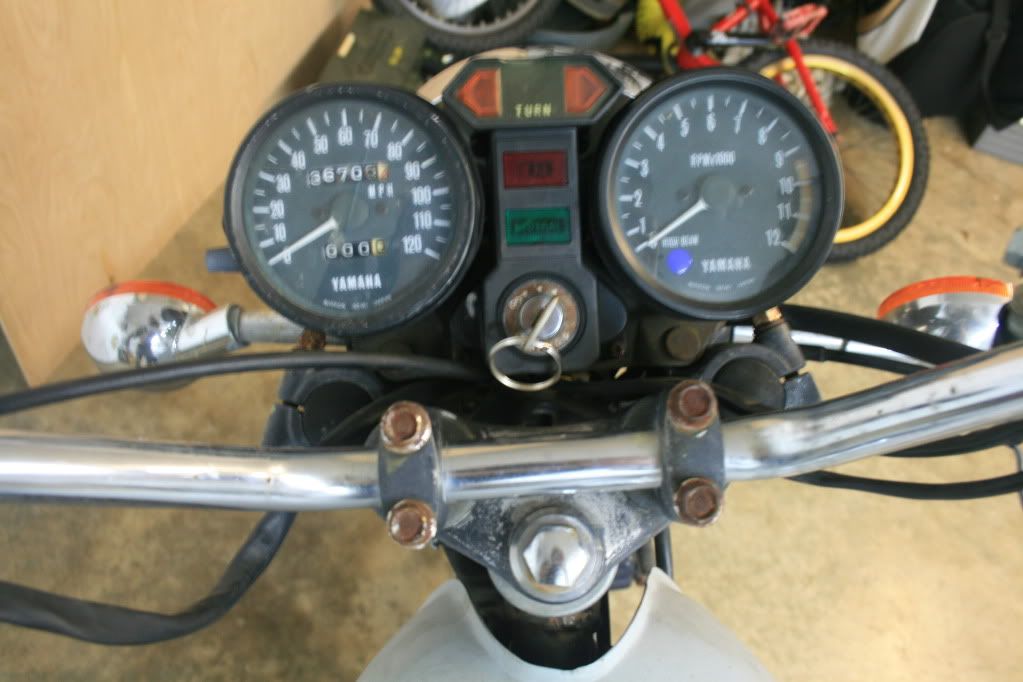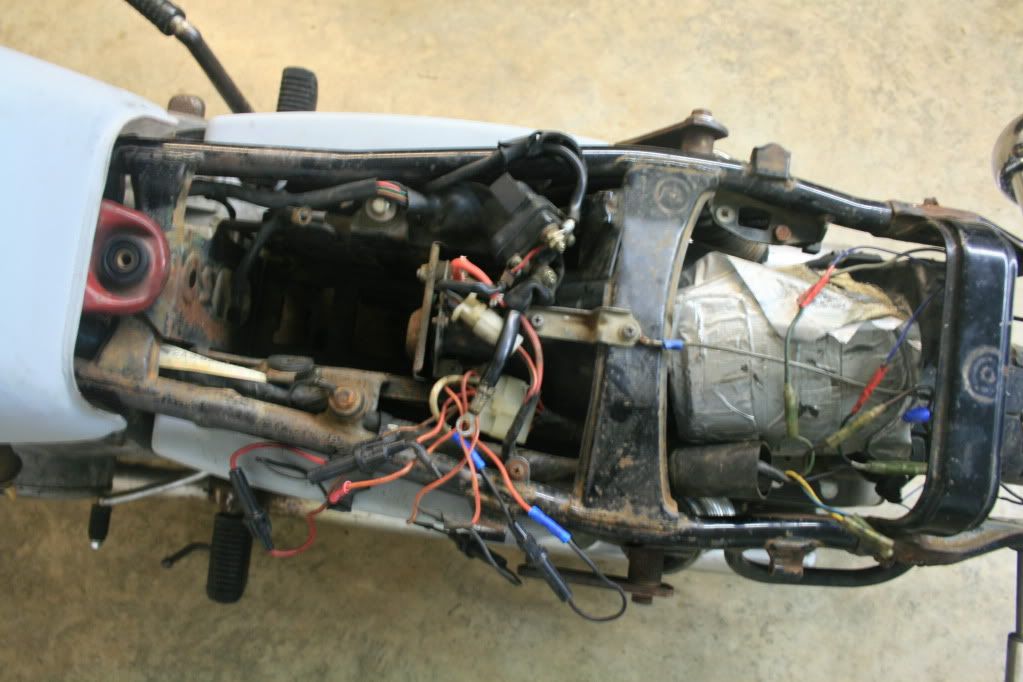 First thing first i changed the oil, the oil filter bolt was so sriped i didnt want to mess with it so i took off the bottom cover and the screen out
Got what seemed like 2 quarts out but im betting there is still some old oil in there i will flush the system again once i get the bike running and get all the oil moving around the motor, but there was some metal and a clip that i have no idea what it goes to.
So after that i put some starter fluid in the carbs and tried to kick it with no gas to see it i could get it to pop a few times. I had spark and got it to pop only once but thats better then i thought i would get. So after that there was alot more cleaning and removing rust. I tried to put some gas in the carb and try again. I started to put gas in the carbs and the gas came right back out of the left carb inlet. I was going to clean the carbs anyway so it seemed to be a good time to pull them off the bike.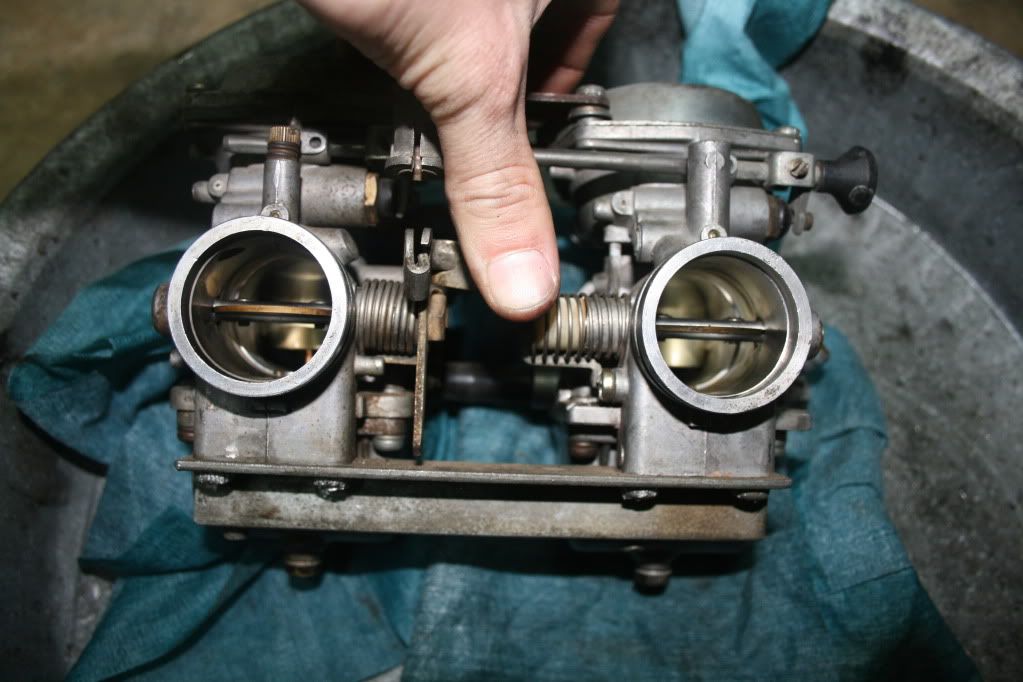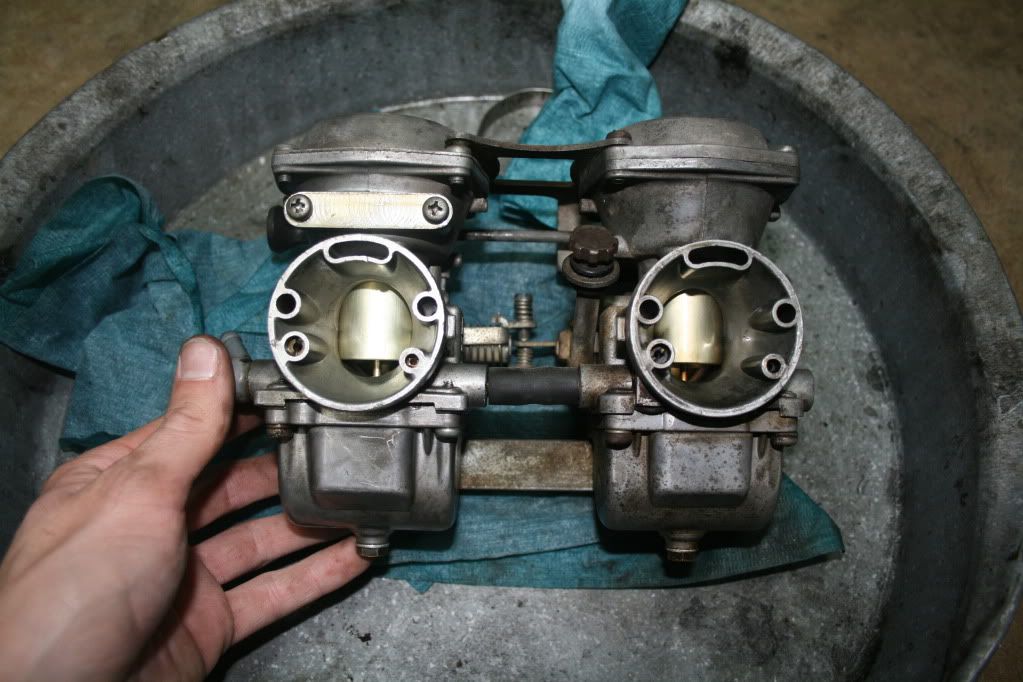 After looking them over i noticed they were diffident carbs i got on the xs400 site and started doing some looking around. One carb is the stock carb and the other carb was off a new carb so i had to buy a rebuild kit for 2 diffident carbs.