Comfort the afflicted and afflict the comfortable.
DTT SUPPORTER
DTT BOTM WINNER
We pulled the trailer out of storage to get the exterior looking reputable and to get it ready for the next winter season. We have reservations in Mississippi again and are looking forward to it. We suspended the search for a motor home. With fuel prices what they are and inflation climbing it would be easy to make the decision to stick w/ the "bird in hand" but our decision was really based on the fact that we like the thing and are very comfortable living in it for thee to four months at a time. It's well-built and much higher quality than what we could get in a newer unit w/o spending huge money.
We discovered that it had been mouse invaded. The inside of the basement looked like there had been a blizzard in there! Little white flakes everywhere! Everything had to come out and be cleaned and back in behind the walls I discovered a block of Styrofoam that had been gnawed off on one end. Trapped a couple of the little bastards and got things cleaned up but even had to take the walls out of the basement area in order to get it all cleaned up.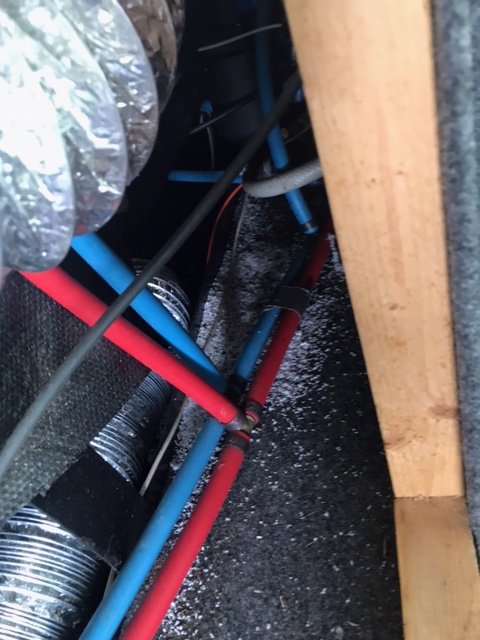 Once that was all done we moved on to the interior where, again, everything had to be removed and cleaned. Almost every area had mouse turds to clean up and everything from towels to kitchen utensils had to be cleaned. Once that all had been cleared up we were able to move on to the "fun" stuff.
Really, not so "fun!" The aforementioned PoliGlow finish needs to be refreshed every 10-12 months and it hadn't been touched in two years. Parts of the poor thing looked like it had some kind of flaking skin condition! So, we spent hours of stripping and re-applying the PoliGlow on the old girl.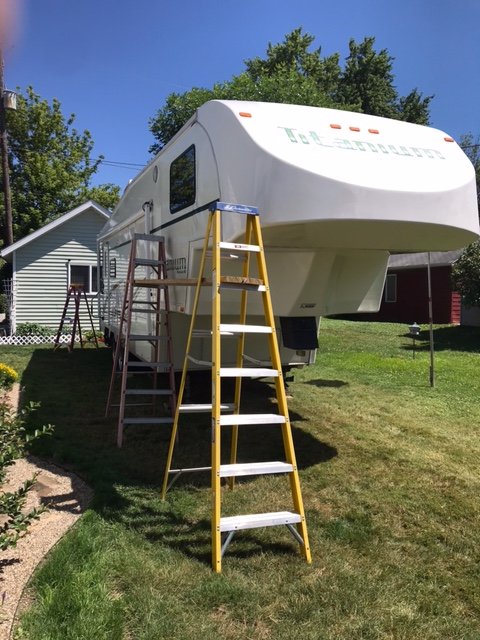 Now the fun begins! I mentioned before that we don't use the LP gas very much; occasionally turn on the furnace to take the chill off, but we heat and cook w/ electric so the gas stove was just taking up space, space in an area where every inch is precious. Here's the Before:
And here are some of the During: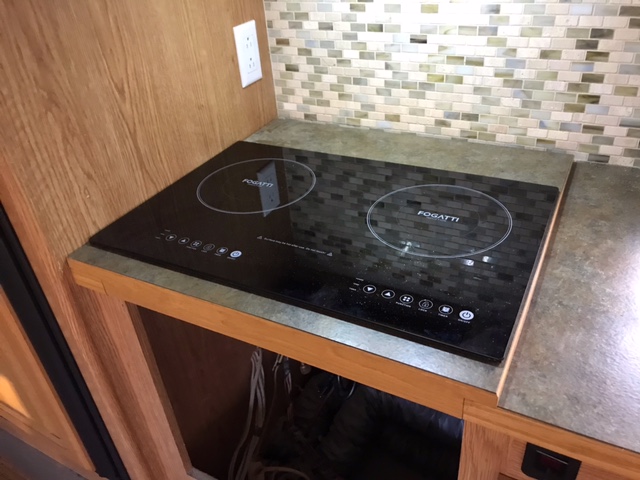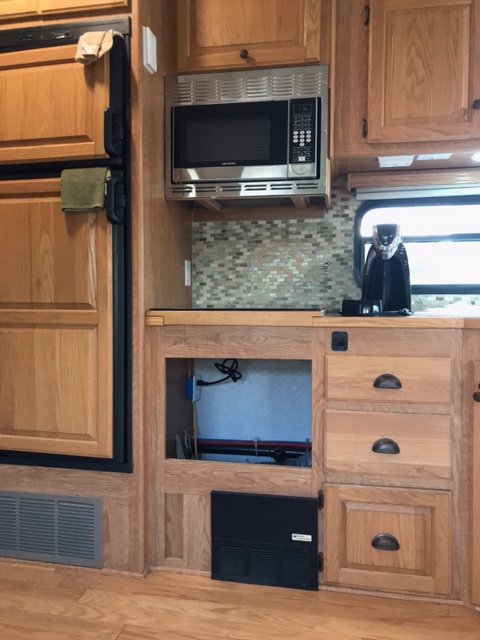 I got some red oak boards and a friend is going to make a pair of matching doors that'll cover that opening and Prime Day provided a sliding stainless bin thing for pots n pans that'll be mounted in there.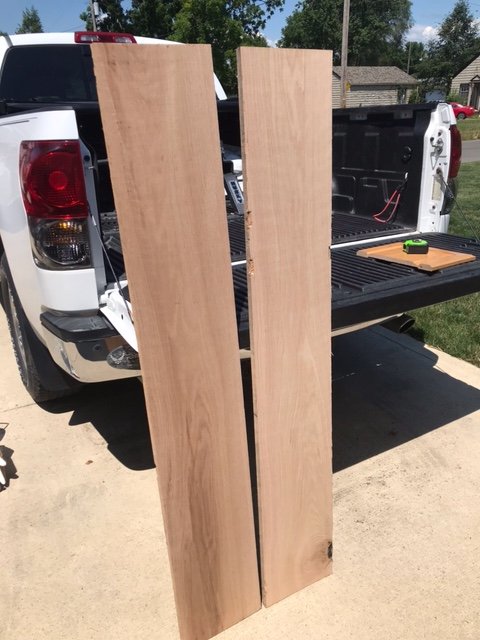 Work progresses... gota get back on the BMW!
Last edited: