i figured i'd start a thread as that might keep me on track. ish.
in 2002 i bought a damaged m600 that had come into work for a crash repair, nominally for my wife to ride if she wanted to. because of the minnie mouse keyring she became known as minnie monster, and the only bike i've owned that i considered female.
she didn't, but it became transport and play for me and over the years it sat, then got a hot 750 engine, then sat again then it got the engine out of the 400ss i bought in 2012 (a typically bad "but it's cheap on ebay" decision, there's nothing as expensive as a cheap ducati) and then in 2015 i bought a paolo tex fairing kit for it and amazed myself by actually using it in 2016 as part of a makeover that in two steps over a couple of years looked like this. i loved it like this, and it was great fun to ride. slow, but fun.
then, because it's a 97 model and was a few years away from the 25 year old classic permit scheme and it costs nearly $700 a year to register a bike in victoria, i pulled it off the road again and instead spent 3 years worth of rego cost on getting the 89 851 back on the road after 13 years as it was club permit eligible and costs $65 or so per year, only to discover that i'm really over riding it. used to love it so much, not any more.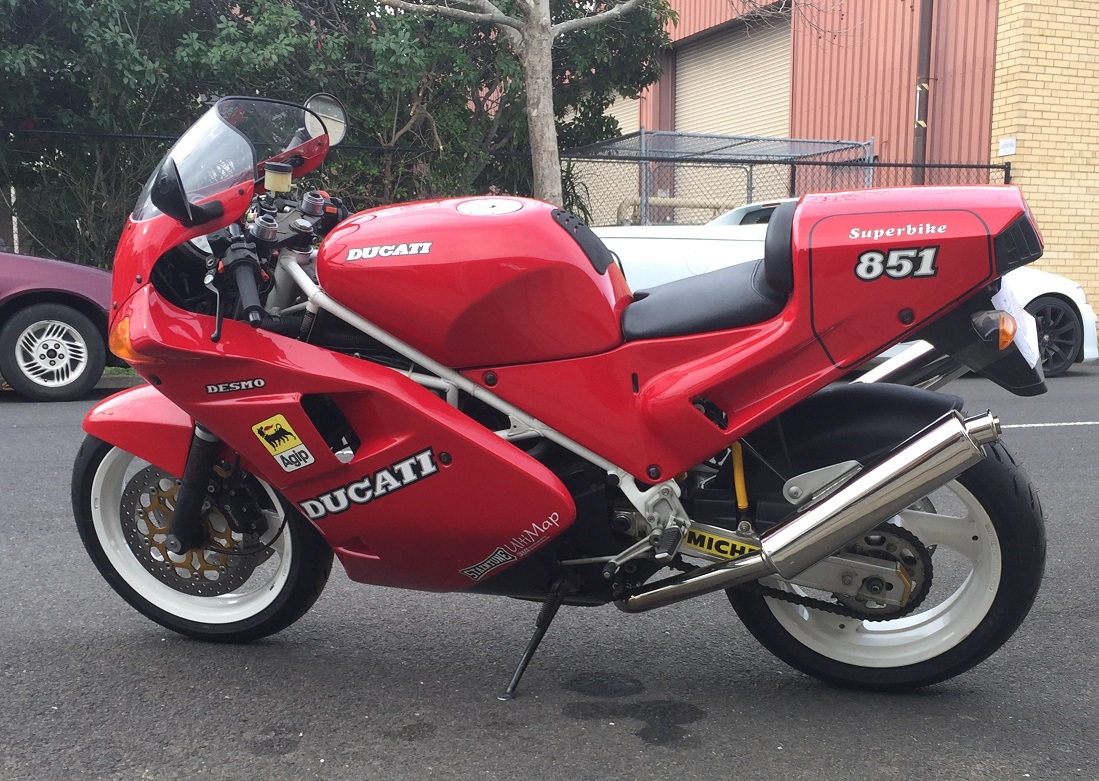 which motivated me to get my shit together and finish the stupidly expensive and pointless cosmetic resto of the 400ss, which is also club permit eligible and, now that it is back in one piece, i do enjoy riding. just like the modified minnie, it's fun. slow, loud, etc.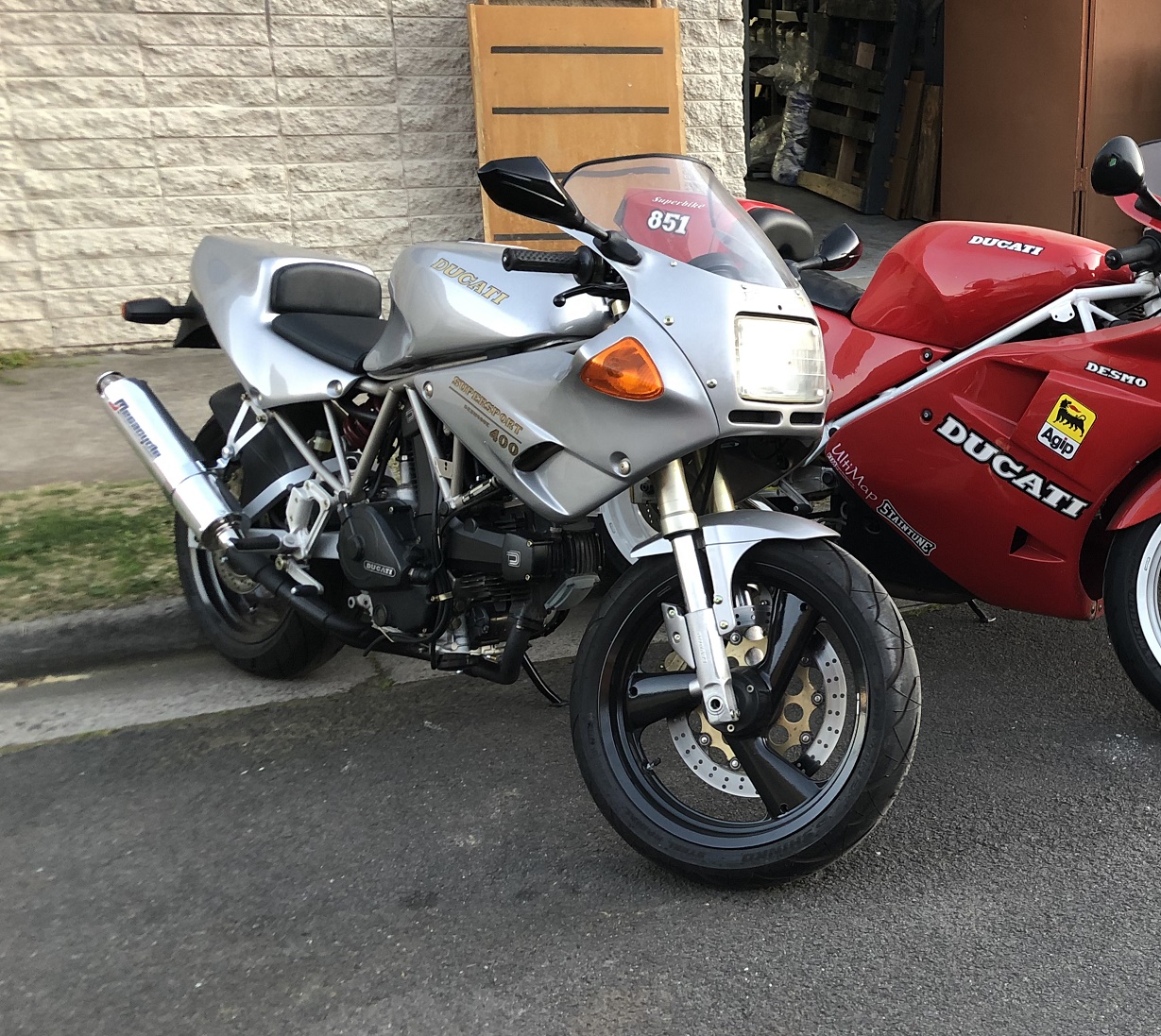 so i pulled all the custom bits off minnie, leaving the yellow with white stripe tank that i only fitted previously because the original tank was still dented and the yellow with white tank i got as part of a deal was nice and fresh even though i didn't really like the colour scheme as such, and put her back to std in commuter trim with the previously hot 750 engine minus the hot bits because i couldn't sell it on its own and sold her. getting rid of the pre 98 small block bits i had nicely.
a few years ago i bought a 95 m900 frame that had been a bike that caught fire and was then stripped. the aluminium swingarm was used in the redo above, and the frame got powder coated black as that's how i was intending to use it. not really sure what the idea was now that i think about it.
but some time after that i found this photo of a 900 f1 sort of thing in the ducati race shop, and thought ooooh. me likey.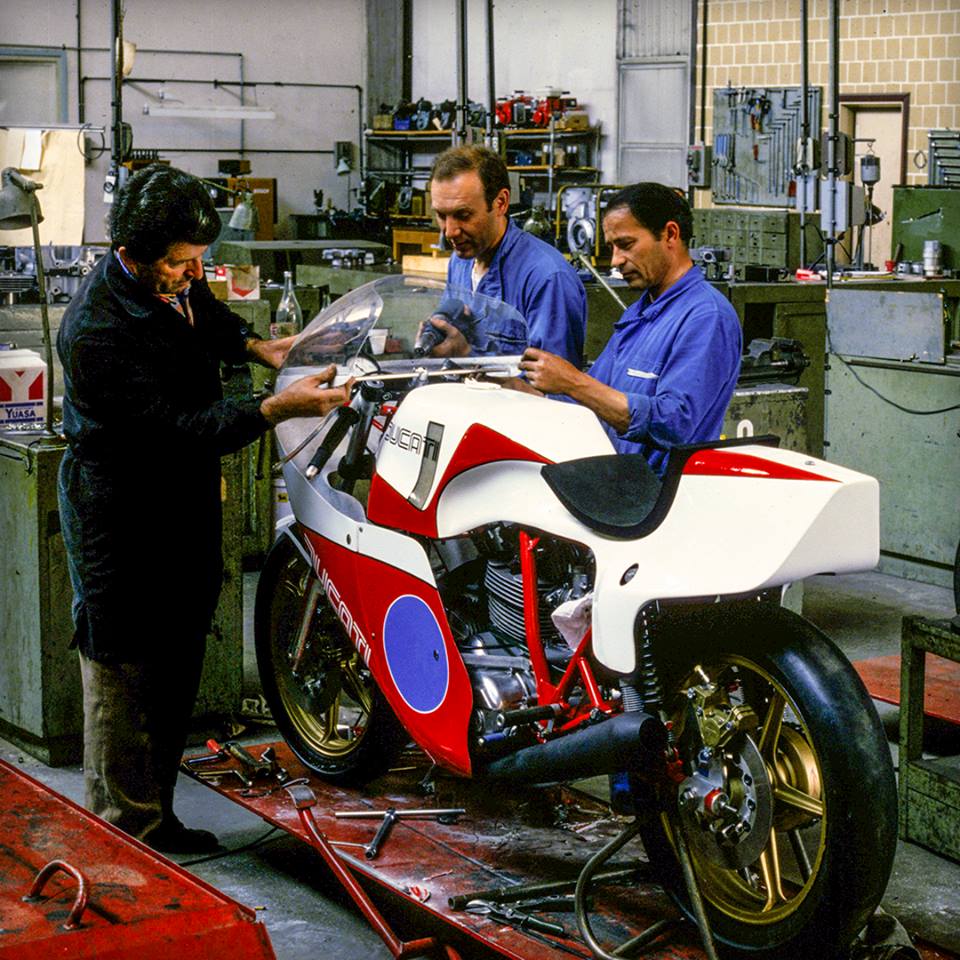 so this is the new plan. red frame, white bodywork with red highlights running to the monster tank contours ala tt2/tt1. something like these.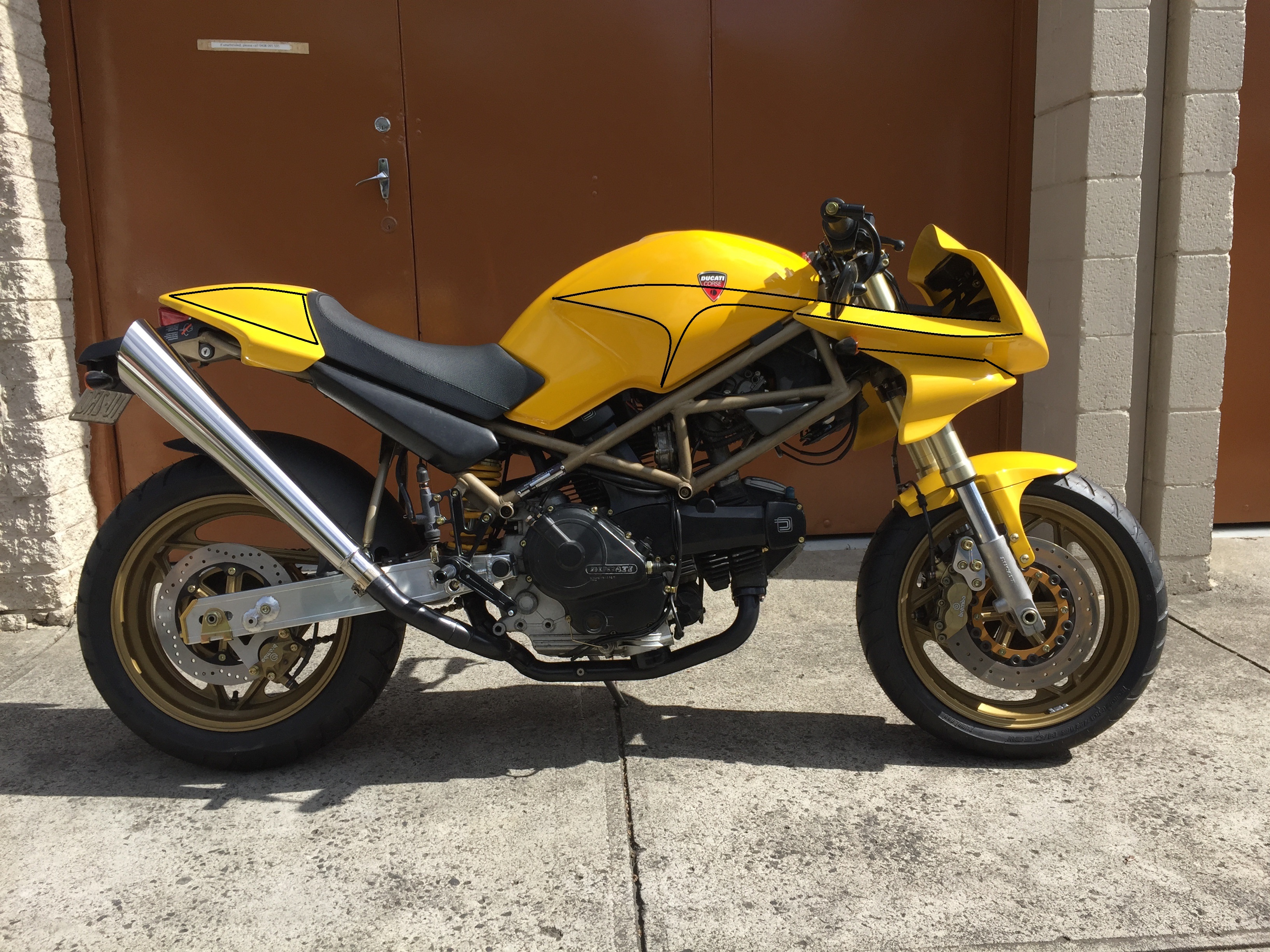 so far, it's this. engine is a 659, which was our 659cc lams - learner approved motorcycle scheme - variant of the m696. just has a shorter stroke. i bought it because it was cheap and i like little engines these days. need a fair bit of stuff, and the frame needs to have a crossmember moved to fit the throttle bodies in - they sit further back than the carbs due to having shorter manifolds.