Well it's been about 4 years since I sold all my bikes and moved to California from Memphis but the timing for a new project is finally okay and a bike nearby popped Thursday on ebay for $250 buy-it-now.
Everything about it is great... clear title, bill of sale, engine turns, plugs & carb still attached so cylinders not exposed to the elements, original & complete, never wrecked, no mice in the airbox, 8k miles, & not left sitting outside. It was last registered 21 years ago and last started about ten years ago.
Here's the new 185cc 1978 Honda Twinstar for my son Michael and I to play with. The tank insides aren't as bad as it looks in the picture... dust and some surface rust but the tank will likely be swapped out anyway for this project. The bike even has a toolkit (but not all original) and registration papers from 1995.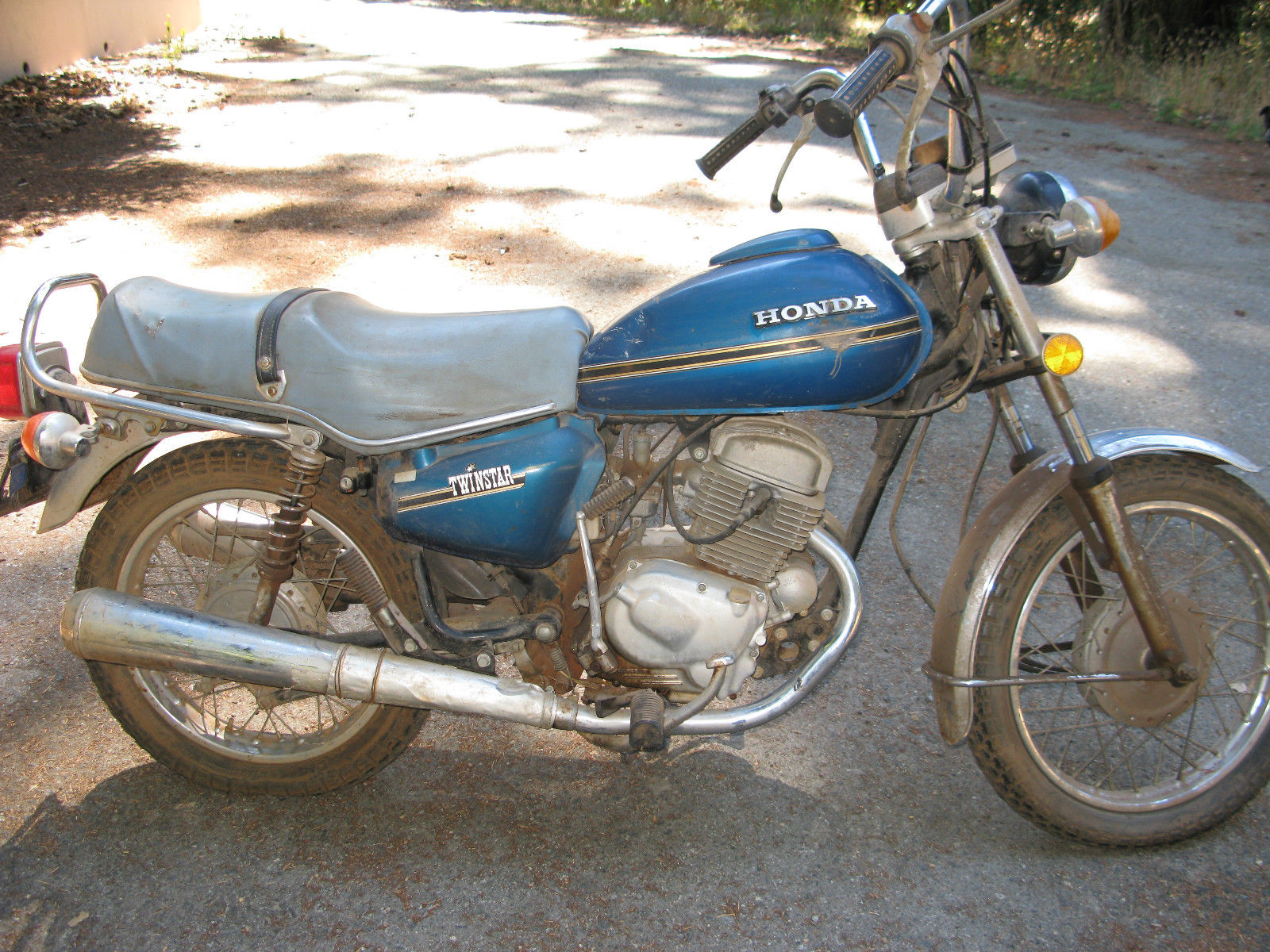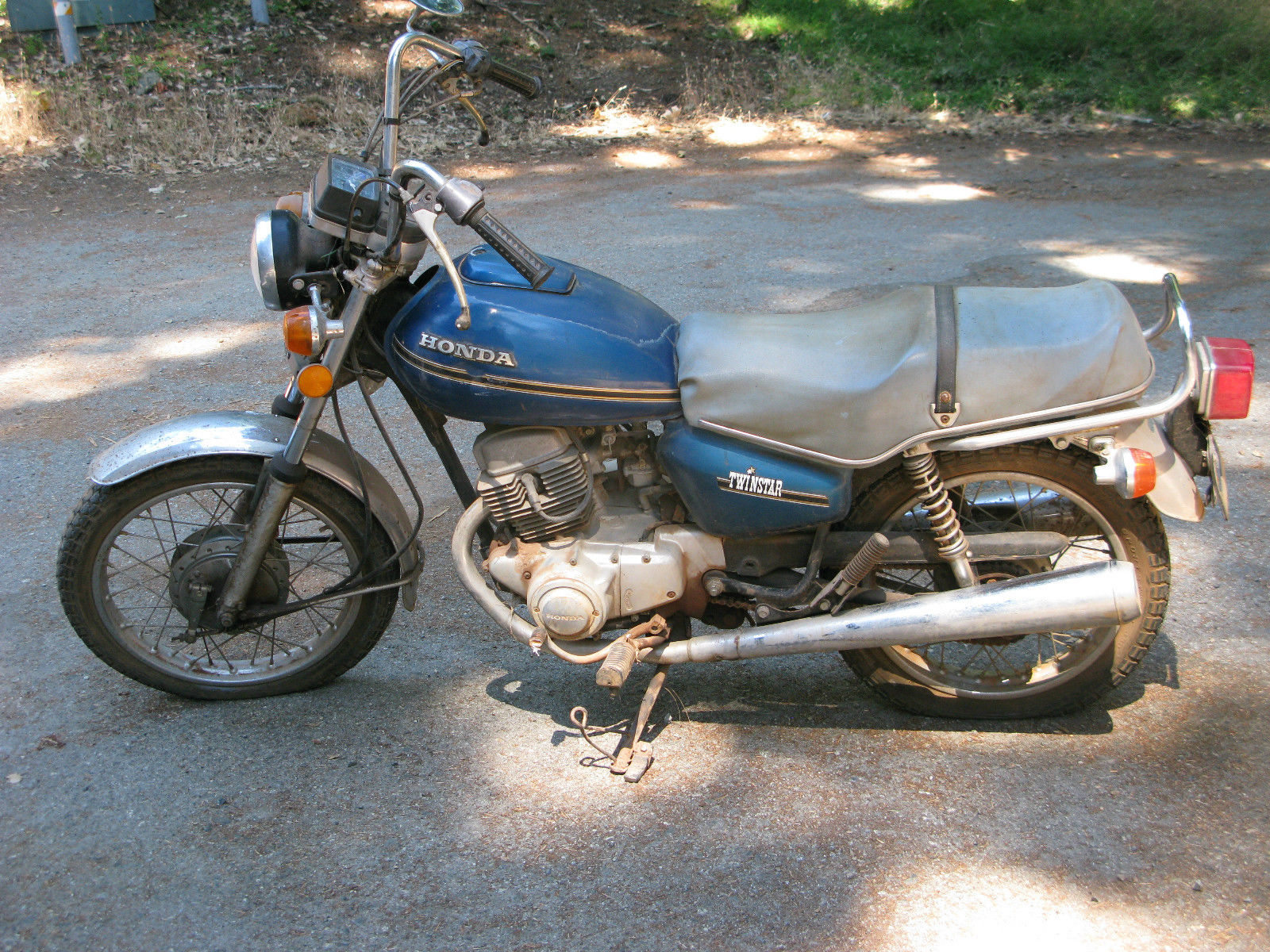 Last edited: