Not trying to step on any toes as I know other members on here are making these. I spent some time in the last few weeks making these for my bikes and have come up with some designs I think are pretty different from what is out there.
So far I've done one for the CB350F (silver) and the CB350 (black/red) twin. If you have a different bike or design idea, PM me and we may be able to work something out. I have a few more I'm working of too. I'll post those when I get them done.
The "Accent" colors on these can be interchanged easily.
On the CB350 twin, the 4 and 8 are cut out for the warning lights, but I left them in the print file.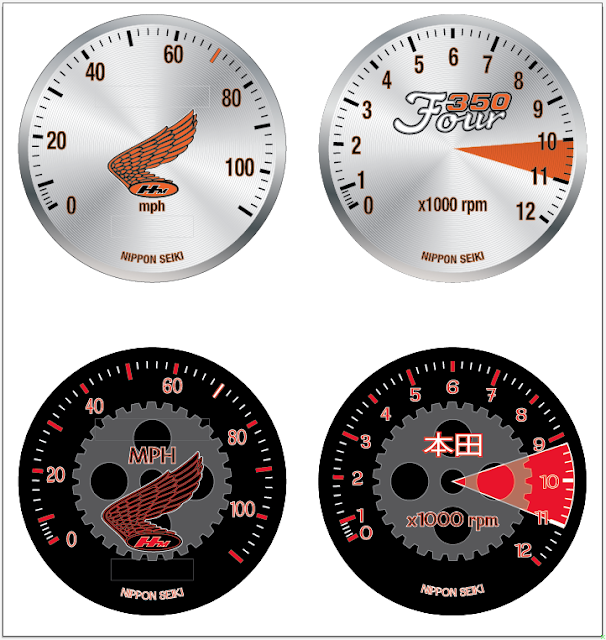 As far as pricing goes, It will most likely be around the same as the others. $12 for 1, $20 for both. Shipped to your door. US & Canada.
If you'd rather just buy the files and have them printed in your town, PM me.