Hi Everyone,
I have been building a cafe racer out of a ST2, but I guess the project will be more like in Monster style so I thought I would start a thread showing whats happening. (well its got a S2R swingarm so I guess it qualifies as part monster anyhow
)
I will start at the beginning and run through to where its at.
Hang in, its making good progress and I hope you like it so far.
To begin with - bought a crashed bike at the auctions.
Stripping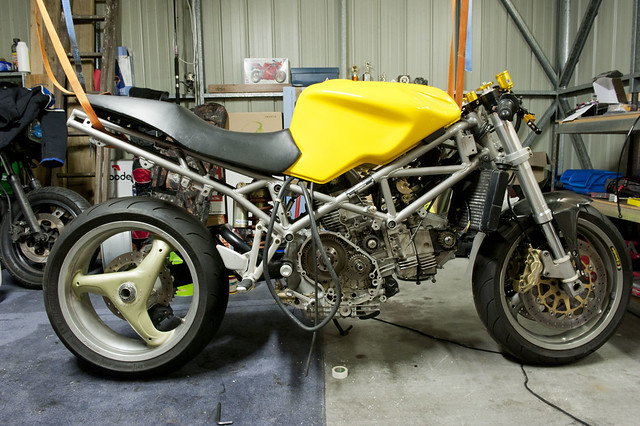 cut the rear of the frame off and added in some tube