Cheers from Ottawa Ontario,
A fella could spend weeks browsing though all the stuff here on this site. What a resource.
With my limited experience doing this sort of thing, and without spending a fortune, I'm hoping to end up with a decent looking cafe bike. Nothing crazy, and reuse as many of the original parts as possible. The hardest part is to teach myself patience.
Starting point: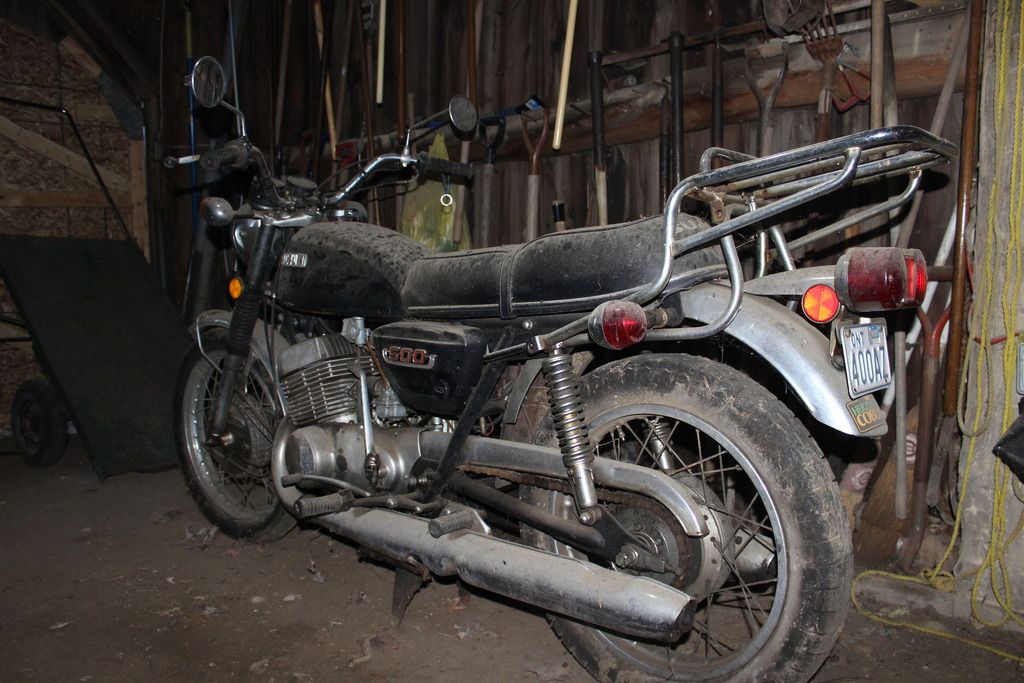 That was October 8.
Brought it home, transferred the ownership into my name, and BEGAN the process of washing away what 20 years of sitting in a barn does to a bike. The frame now sits in the garage, stripped of all parts.
Lots, omg......lots of work still to do.
I'll throw the odd pic up here as I go, but I'm likely going to be learning way more than I'll ever be teaching!!