Re: T500 build
If you're all not bored yet.... And if you are, for Pete's sake tell me!!!
Tank dent repair is coming along nicely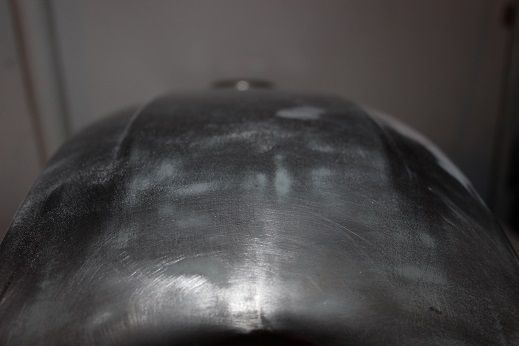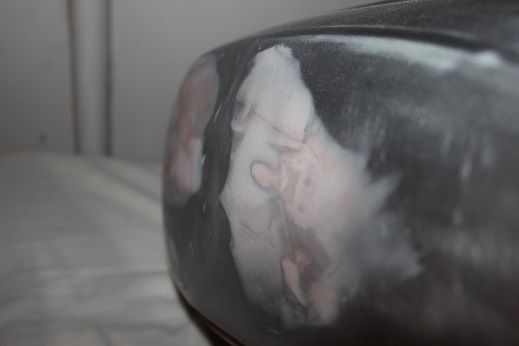 Rear shocks - one after a little elbow grease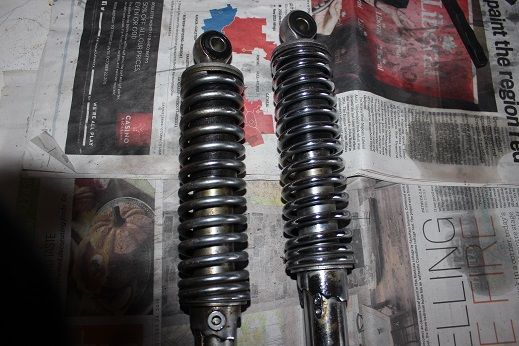 Front rim with tire removed.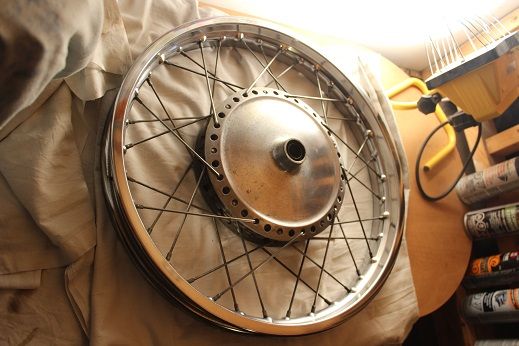 I had snapped up a bunch of pictures before pulling the spokes---kinda to show how fuzzy some were with dirt/grime/rust....only to realize that the sd card was not in the camera. D'oh!
In the meantime, front hub and accompanying uncleanliness.
Then went at the spokes and nipples with degreaser and a wire brush. Look a lot better than they did before!