Nick Ol' Eye
DTT BOTM WINNER
As most of you know, I have a bit of a soft spot for the funky, oddball, small displacement bikes that were coming out in the 70's. I've been looking for a 50cc version of one for a couple years now, either the z50, MT50 trailhopper or what have you. While doing some window shopping on CL, I spotted this poor, insanely abused example of a soft tail z50 - a 78 to be exact, and probably my favorite generation of these bikes style wise. I'm starting to feel like the ASPCA for motorcycles. This thing should probably be put out of its misery, but I'm going to bring it back from the dead.
The guy had it listed for an outlandish price, so I offered him pennies on the dollar and we eventually made a deal. I met him on my lunch break yesterday, picked up the turd and then promptly broke it down once I had it in the shop. Amazingly, the motor still turns over despite the busted up case covers (easily replaceable), nothing is seized up and even the brakes still work. It came apart ridiculously quick and easy. Apart from a bunch of bent up metal, I think a lot of the parts are savable and regardless, the parts availability for these little guys is second to none. I've already got a line on a tank and some used case covers, so we'll start there and keep moving.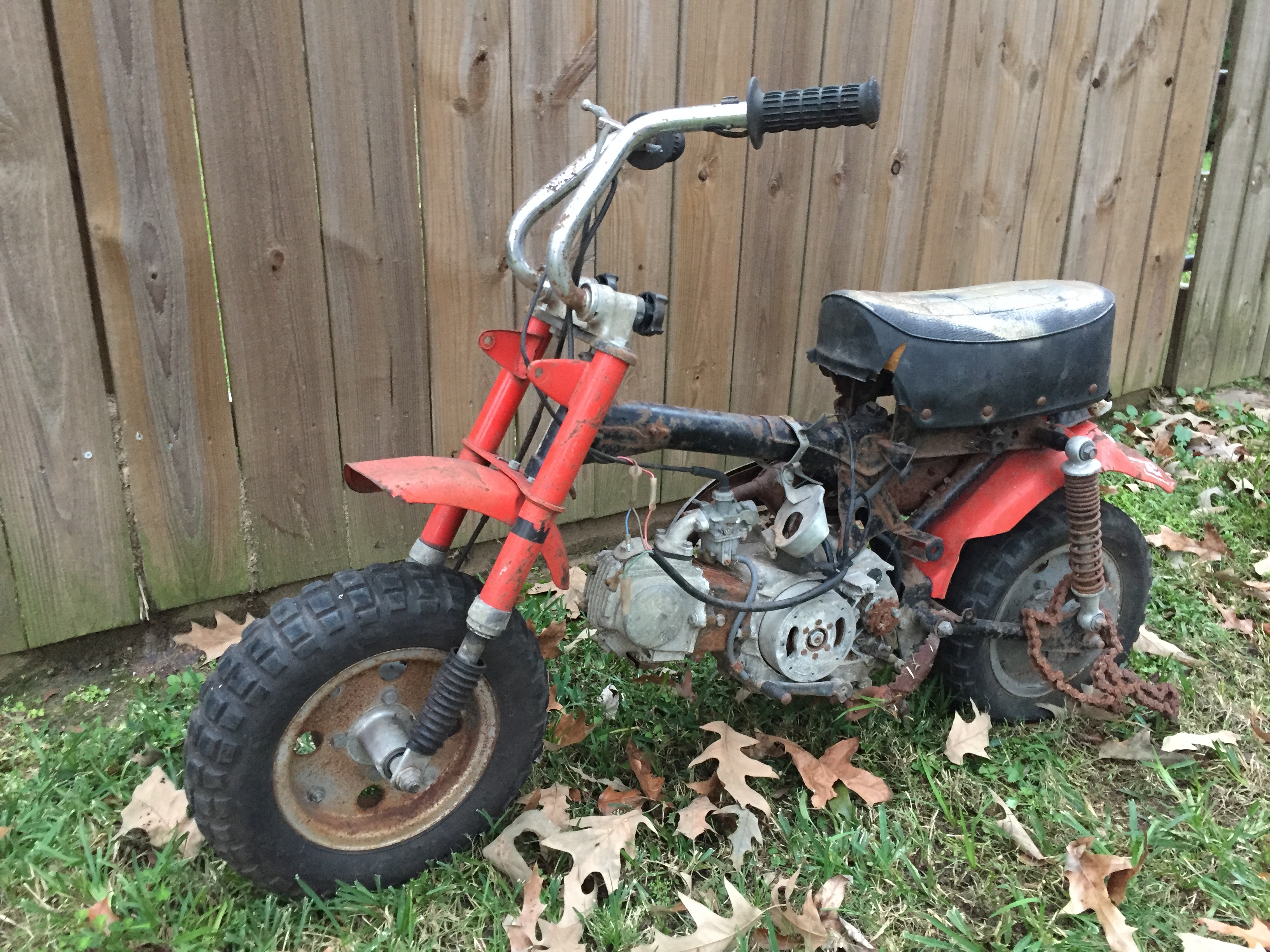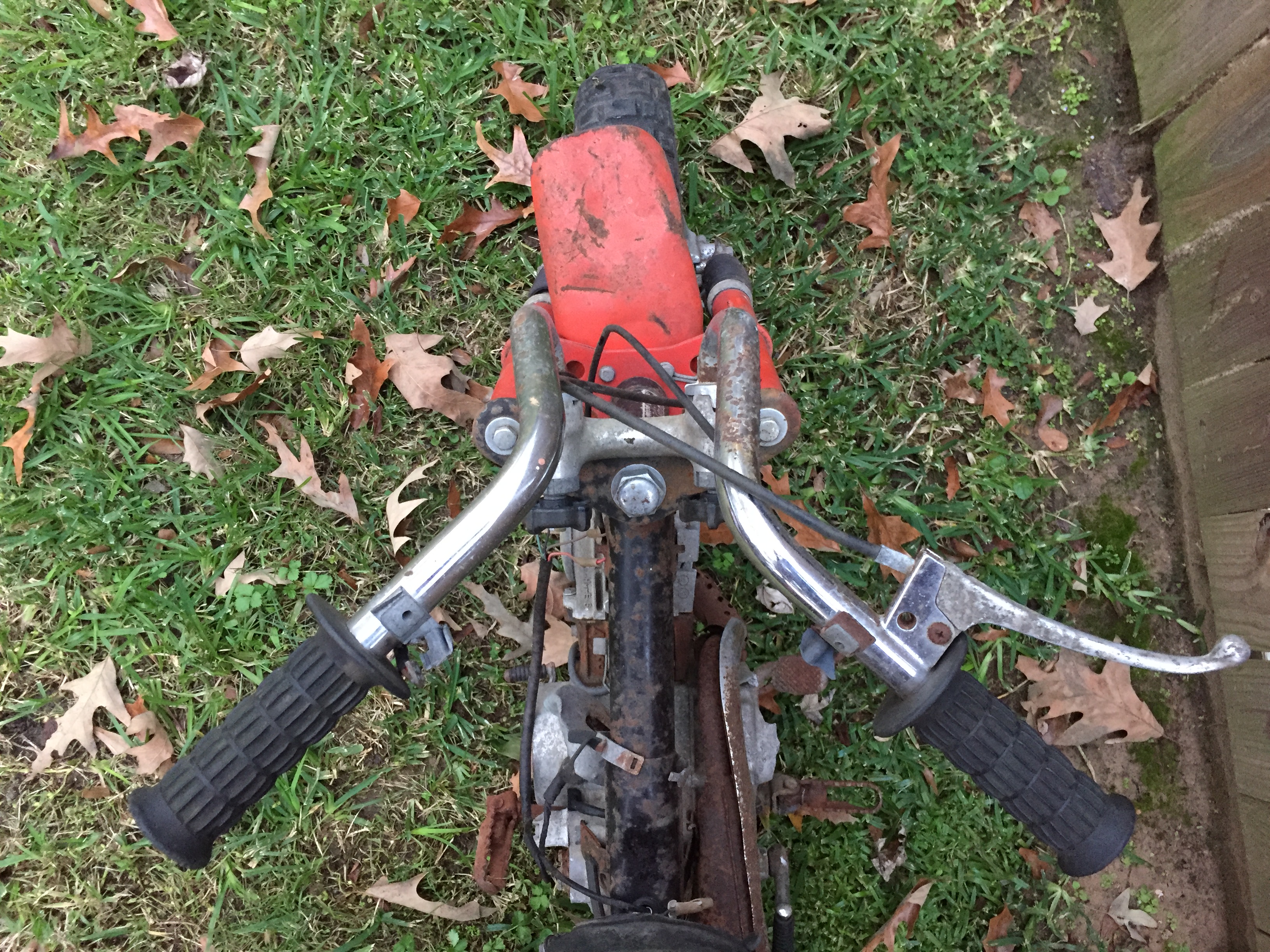 After a couple hours in the shop, I had the whole thing reduced to a pile of parts and a bunch of ziploc bags. I'll focus first on straightening anything that's bent on the frame from previous abuse, new swingarm bushings and building back up a respectable roller while I evaluate the motor and decide what to do with it.
Mashed up fenders. Should buff out :
I hear curved shocks are the new thing.
And last but not least, a photo of what this tired old machine would have looked like before the abuse. This probably won't end up being a nut & bolt restoration as I plan to bring this thing camping and actually enjoy it. It definitely needs some straightening up, a handful of new parts and some paint, but we'll bring it back to life.