Gold Coast, Queensland
DTT SUPPORTER
I started on a new shelf to replace the workbench I was using to store crap on. I figured what is the point in having 2 benches when both are cover in tools.
So here is the first section of my new shelf/bench combo. New bench yet to come.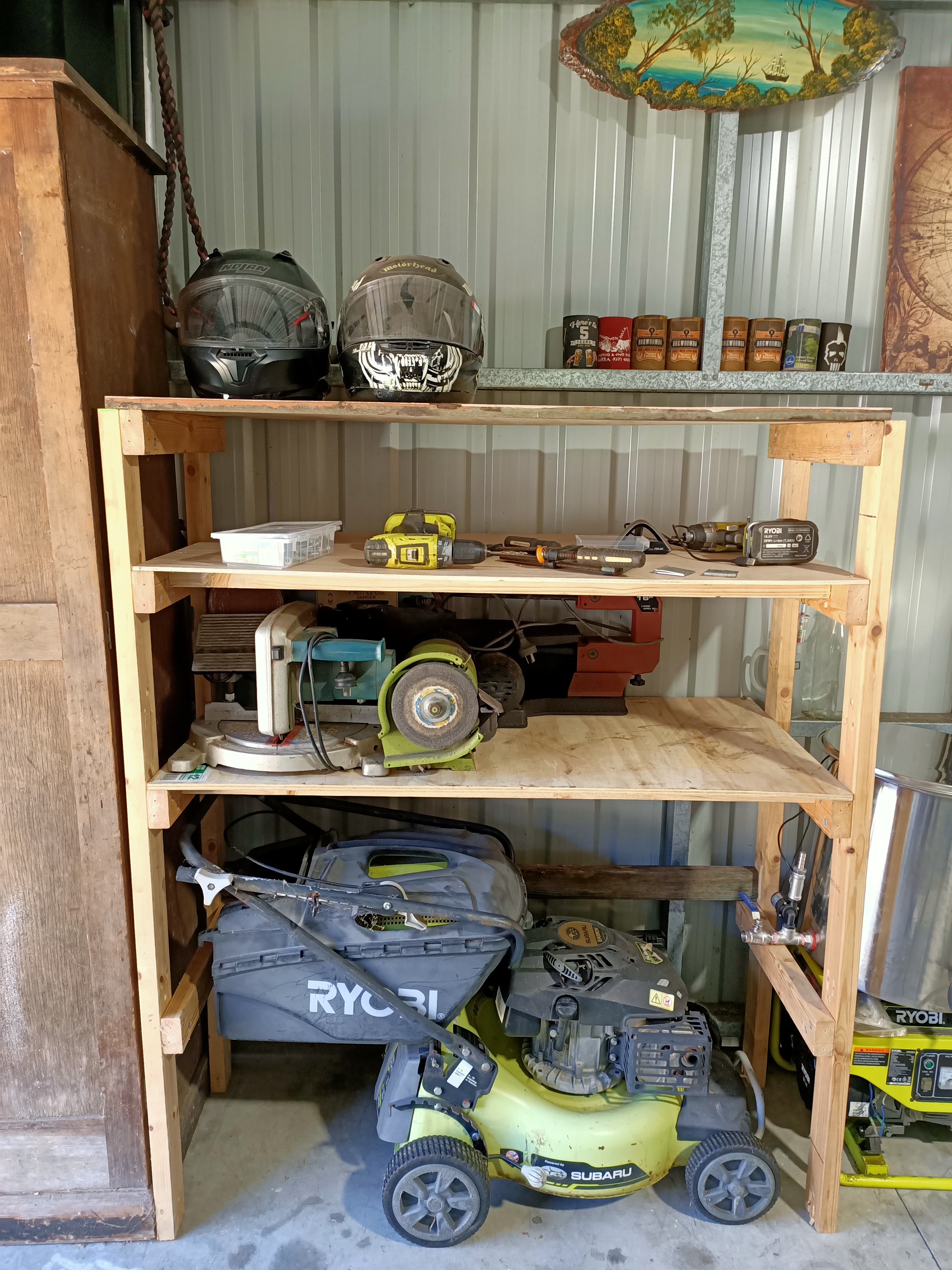 The shelf section was built to house the mower under. The first shelf is just tall enough to fit the disk/belt sander under. The second shelf will be full of bike parts once I buy the trays. Unsure what to use the top section for so helmets it is for now.
Last edited: