Well, finally enough progress has been made that I'm not wasting space on a "look what I plan to do" thread.
Bike backstory - PO bought the bike, slapped on a Hageman subframe and a seat, clipons, a gutted fart can with a Harley tip, and a $20 piece of crap eBay light.
Here she be on the way home from Wyoming to Colorado:
Luckily, I also got most of the original parts, so I unbolted the back half, and put the stock seat, subframe and fender back on to get a feel for the bike.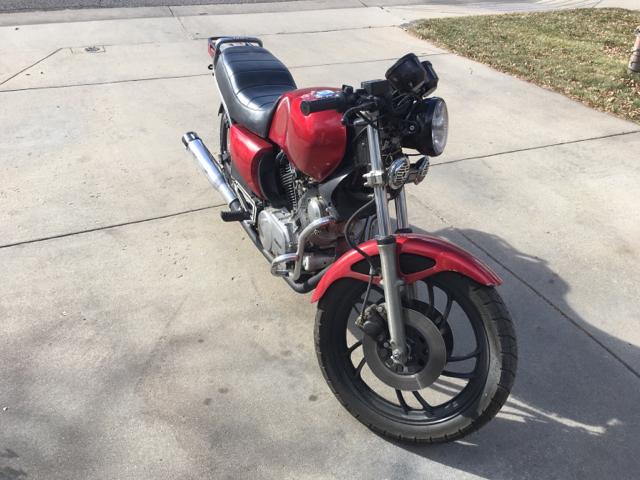 It rode ok, the clipons bashed the tank, and the pipe was the most obnoxious sound I've heard in a long time. I don't think it was rejetted either so it ran less then ideal.
So now for the real work to begin...