Whelp...I did it. And I did it all by myself. Pretty stoked to say that - even if it seems like a simple task to some...I have completely disassembled my bike and am now re-confirming the inventory I've marked down as needing to be replaced.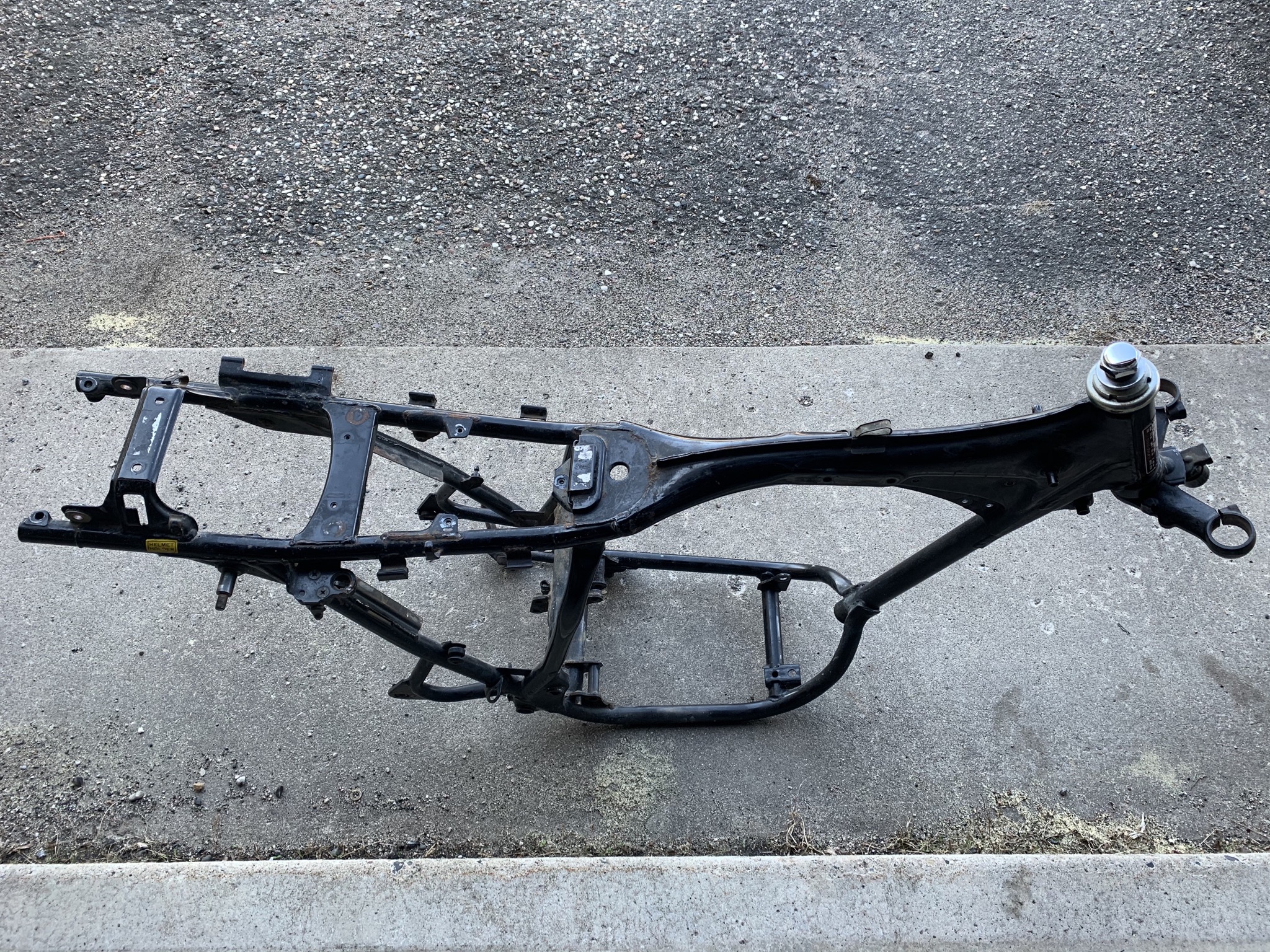 A few days ago I read the manual, watched the common-motor video, and attempted to remove the bearings in the front hub. I'll preface the following story by saying I was in a piss-poor mood...strike one. I drilled the peen holes and, after 20+ minutes of letting some penetrating oil sit, and another 20+ minutes of heating the hub as shown by the common-motor video, I was unable to get the retainer piece to move. I gave it some decent whacks and noticed the aluminum piece looked a little worse in the punched out area, but figured "that's okay because I ordered a replacement." This is probably the point where I should have walked away; I didn't. Strike two. I re-watched the video - added some more oil - let it soak - heated the hub and tried again. After another 30 minutes of trying to get the retainer piece to move, I decided I didn't give a single flying F, and let loose. Strike 3. I beat the tar out of retainer piece until it was beyond mangled. Needless to say, I'll be sourcing a new front hub as well as a retainer tool for proper removal going forward. I'm only 90% irritated at myself for being childish and destroying the hub when, with a clear head, I probably could have completed the removal. Lesson learned.
Other than that fiasco I don't have many updates. I still need to build my little bench. I've gotten a few more motor parts in. I cleaned the crankcase area a bit just to assess the condition and I'm happy to see a lot of the rust that appeared to be caked in there is just petrified mud. One bummer, other than the hub, is that the underside of my frame has some damage. I'll have to investigate repairing, or having it, repaired. I continue to research daily and assess my plan. I don't have a timeline per se, but I'm shooting to have the bike completed - and running properly - by my birthday next March. We'll see how that works out funding wise as I do need to budget for a couple of travel related expenses.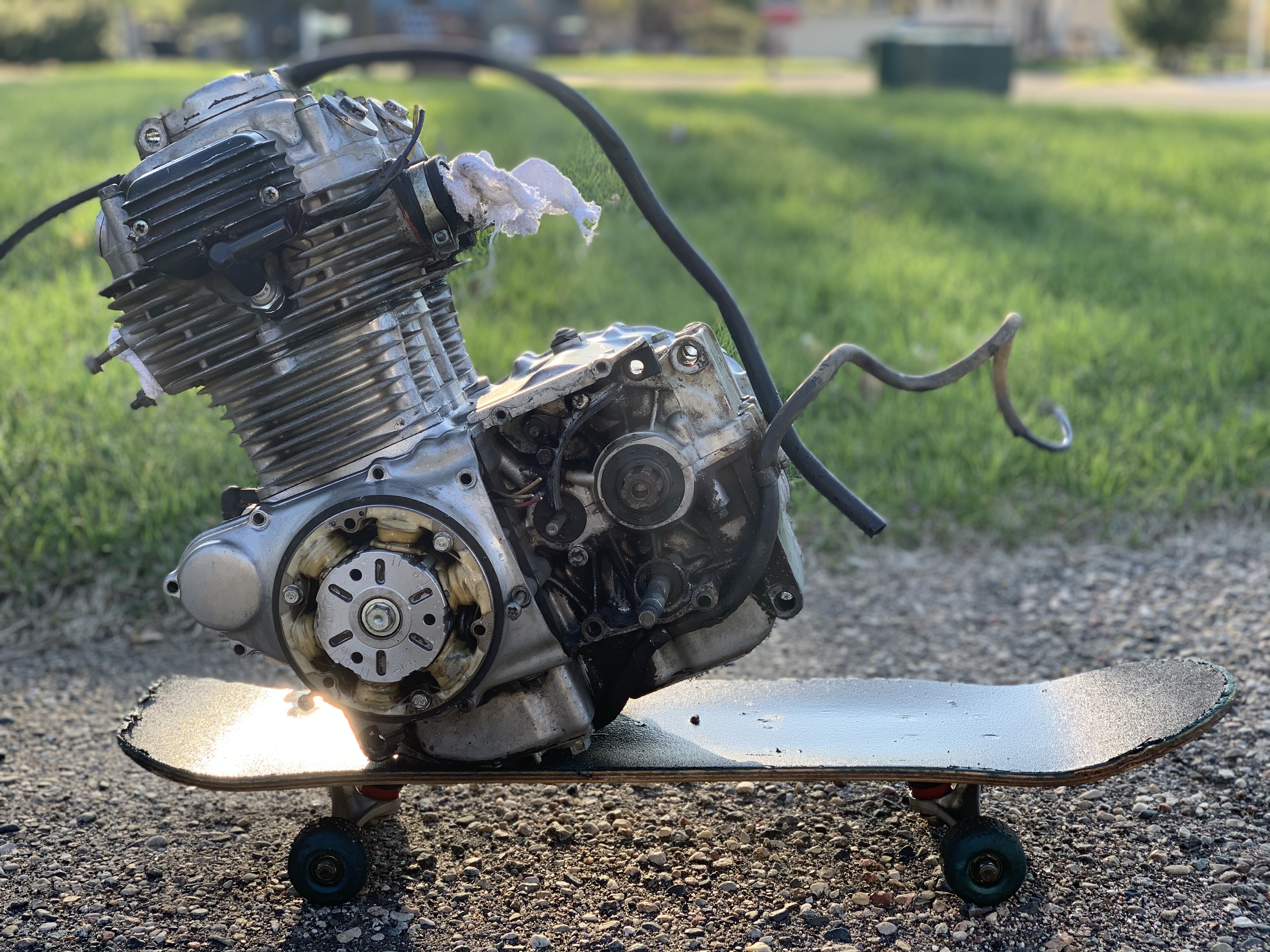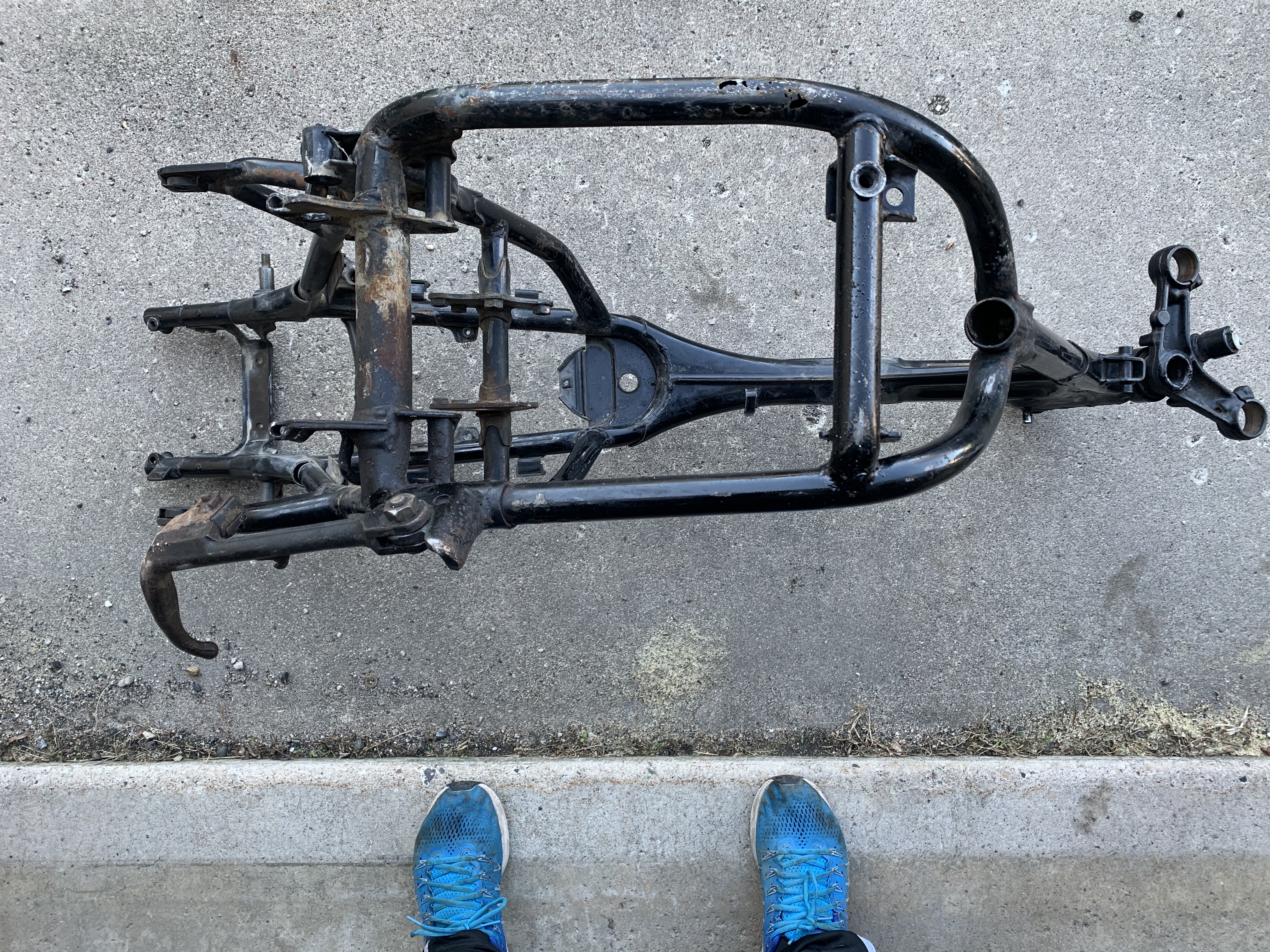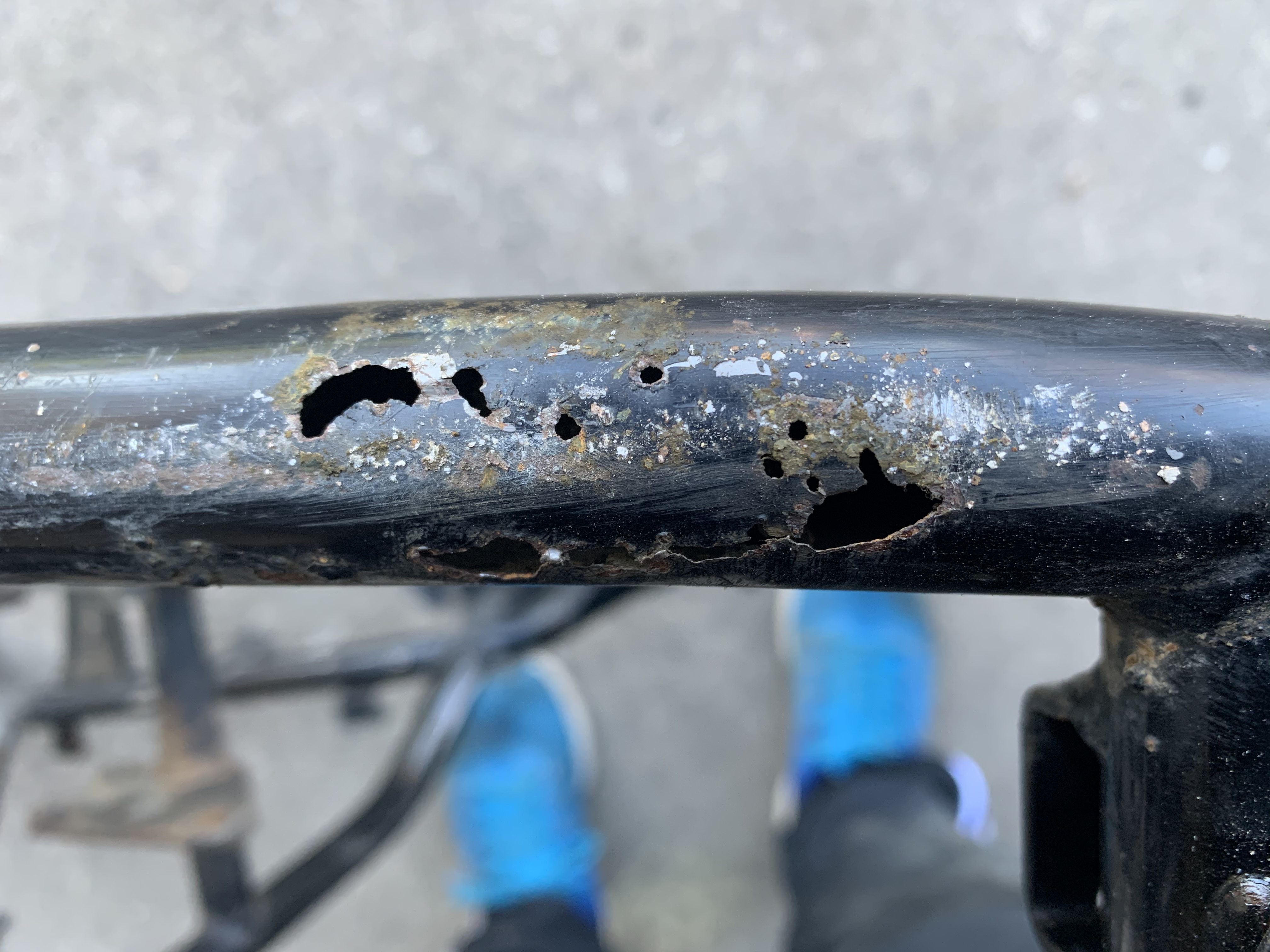 That's all for now.
Happy Building!