Hey all,
I been lurking for a while but I'm more into building streetfighters but thought I may post my newest project here.
I've been working in the garage off and on for about 3 weeks now. I'll cram all the pics in the first thread to bring everyone up to speed.
It's a '83 Gpz750 that I picked up cheap from a kid who needed money for a car. The bike didn't run, had a title issue, and was sitting outside in the rain when I picked it up.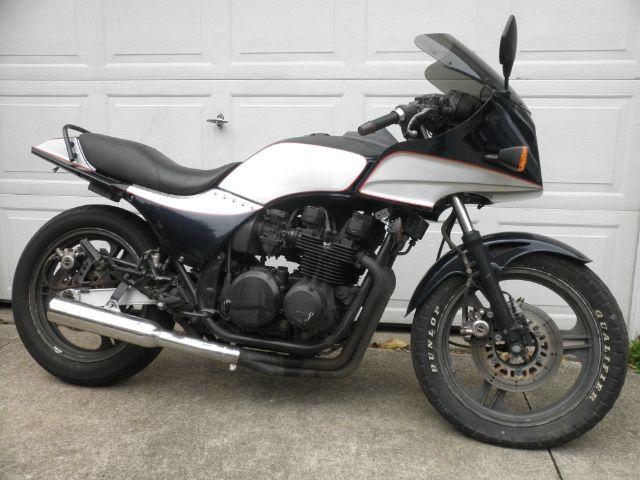 When I picked up the bike I did a quick once over for what it needed. First thing was a front tire as it was dry-rotted and leaking, The next obvious items that needed replaced was the sprocket and chain. The rear sprocket was missing almost half of its teeth. :blink:
So I did what any normal person would do, I started browsing Craig's List and found this for a price I couldn't pass up.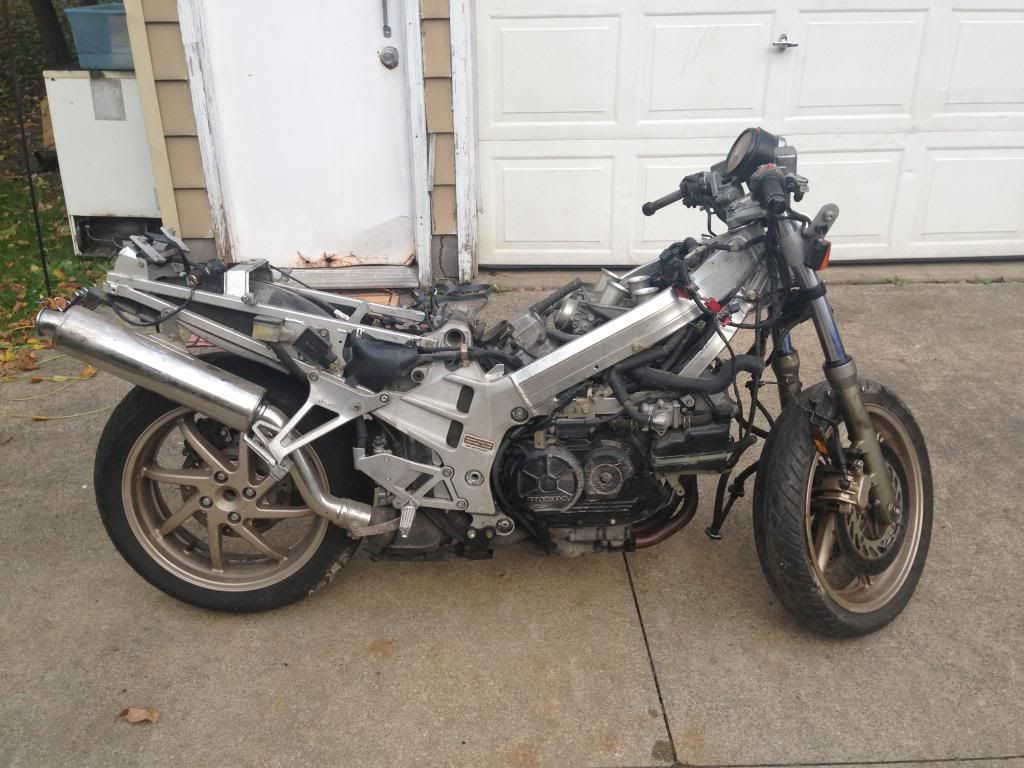 After a few hours in the garage, I removed the stock swingarm and linkage. A little grinding and massaging to the VFR arm, I ended up with this.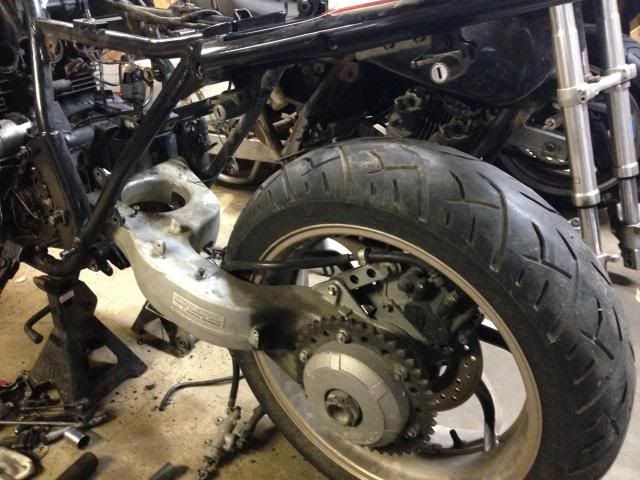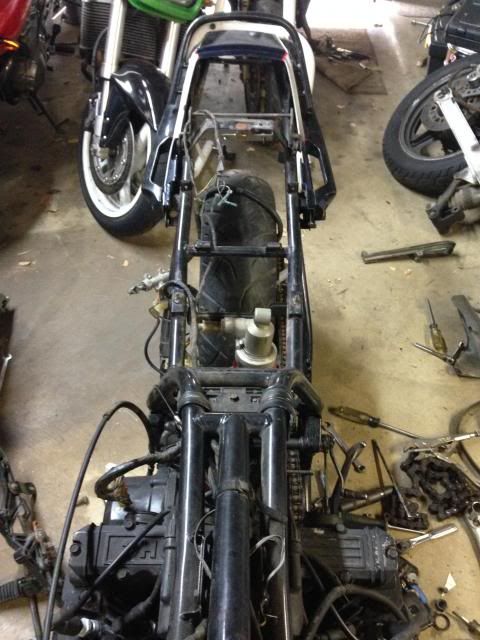 Next up I made a jig to properly locate the suspension pick-up points from the VFR frame.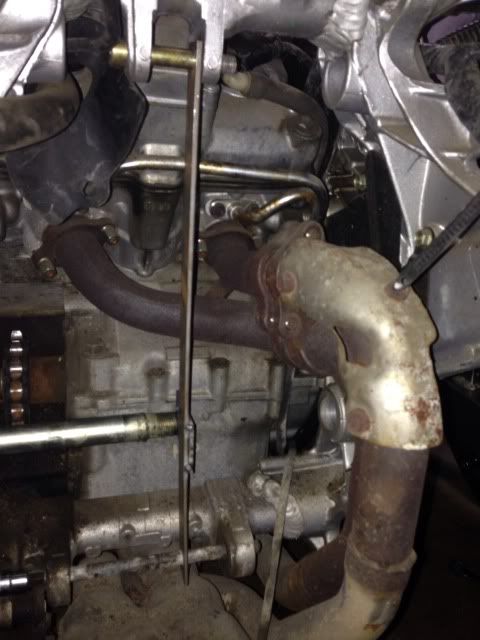 Then I started de-tabbing the frame of its original shock mounts and center stand brackets.
I made swingarm spacers and spent most of the time double, triple, and quadruple checking the fitment. I was able to get the chain lined up and get the swingarm snug between the frame rails. I just hope when I cinch down the pivot bolt it doesn't bind everything up.
I found a new, unused 5/8" offset sprocket which lined up the chain perfectly.
It seems counterproductive to then make and add back tabs to the lower crossmember, but the original lower suspension and center-stand mounts were in the wrong locations.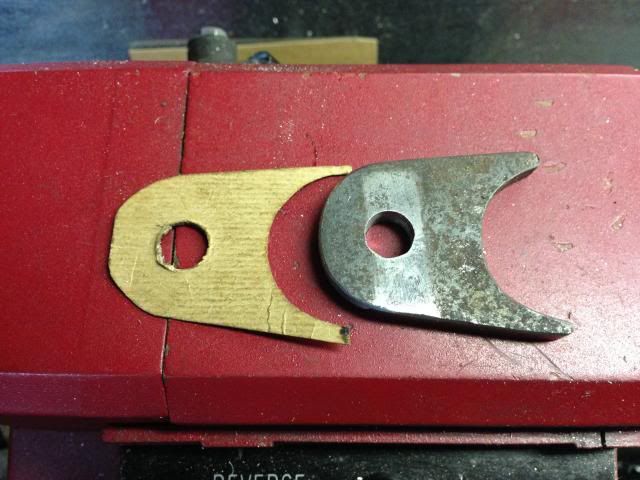 Then I tack welded the lower tabs on using my handy dandy jig I made.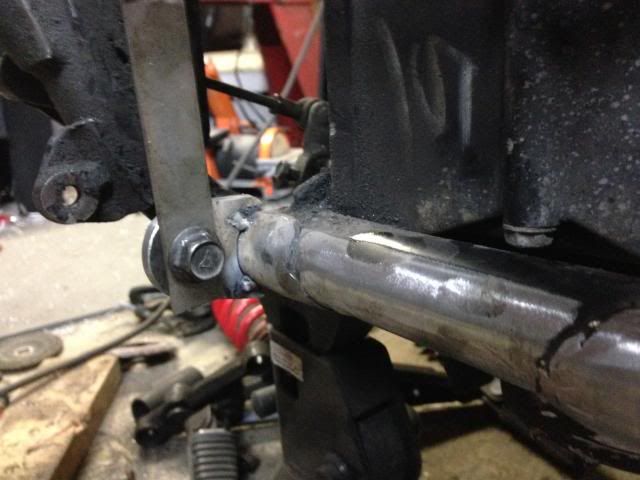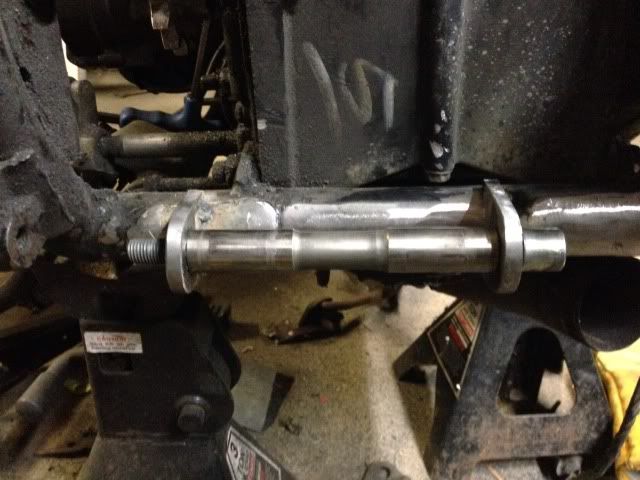 I moved on to making an adjustable linkage setup. As far as I know, this has never been done before so I bought a set of used lowering links from a Hayabusa as they were about the shortest I could find and went from there.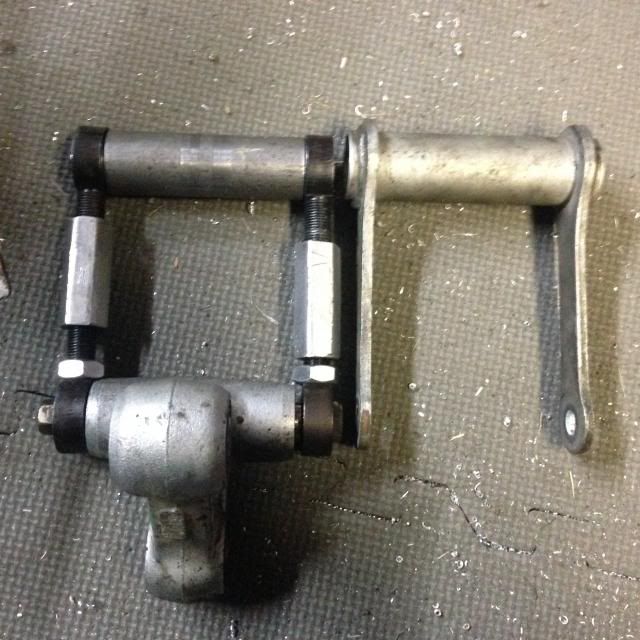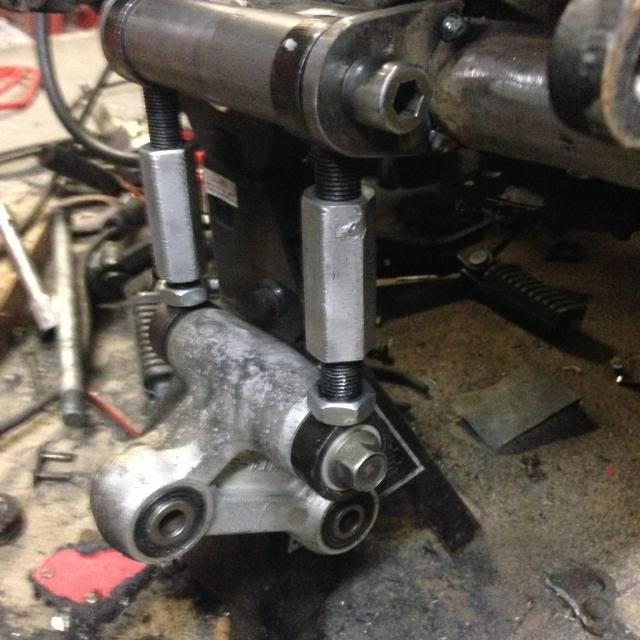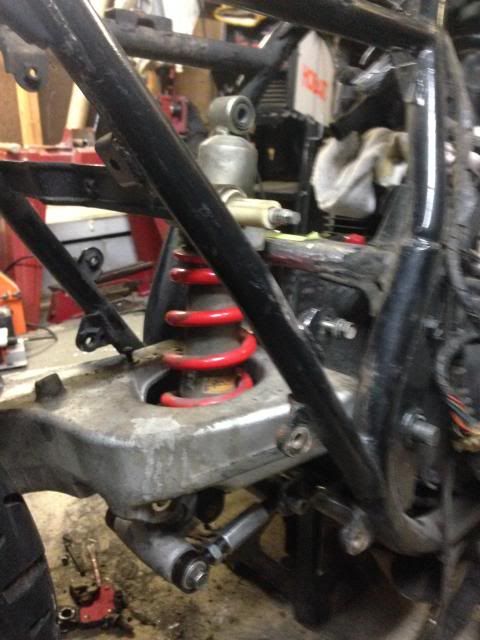 I made a couple bungs for the upper shock bolt. Tubes will then be welded to the bungs and then to the original shock cross-member and another spot to be determined.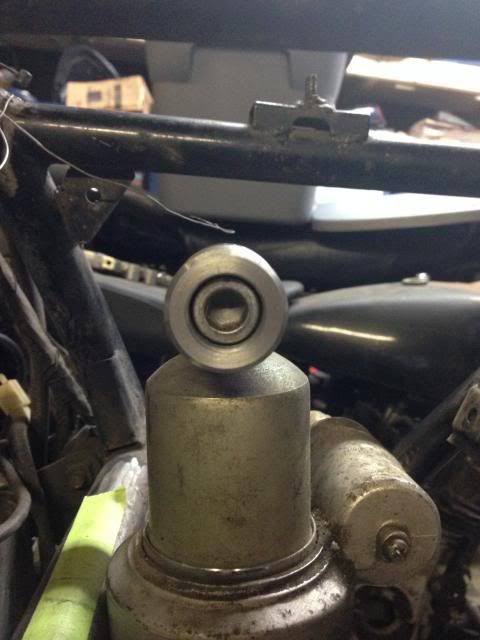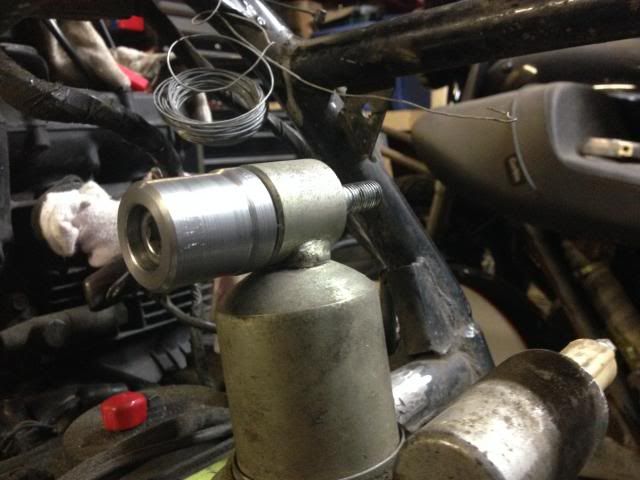 Some chromoly tubing and some notching and here is where I'm at so far.
And a nice parting shot...
Thanks for looking.
Later, Doug