Made my way back into the chilly garage today. Luckily I had enough propane left to get me almost all the way through the tasks I did today.
I was browsing eBay a good bit ago for some modern-ish rearsets for the GPz since the upper left mount for the stock bracket was interfering with the swingarm. I was looking at the cheap Chinese ones when I stumbled upon some "ZX12 CG REARSETS ADJUSTABLE" for $99.99 or Make Offer so I made an offer...and the seller accepted it.
For the left side, I placed the rearset as far back as I could so that I could see how close to the swingarm the lever bracket would be. Then I set the right to as far forward as possible to see side-cover interference with the master cylinder mount. Then it was a balance game to make sure I could place the mounting bungs in the same spot on both sides of the chassis. Here's the final result.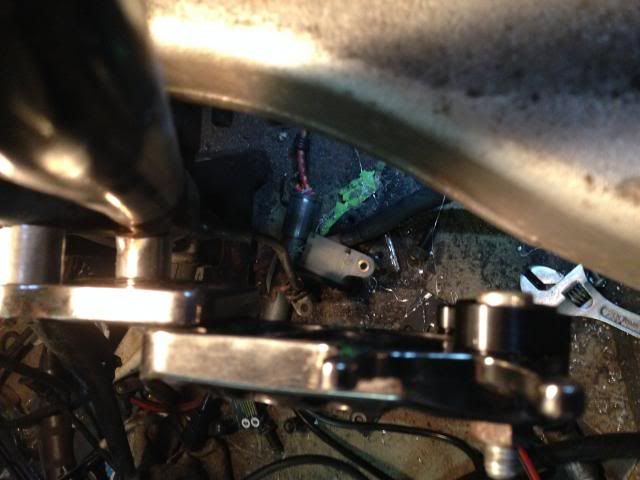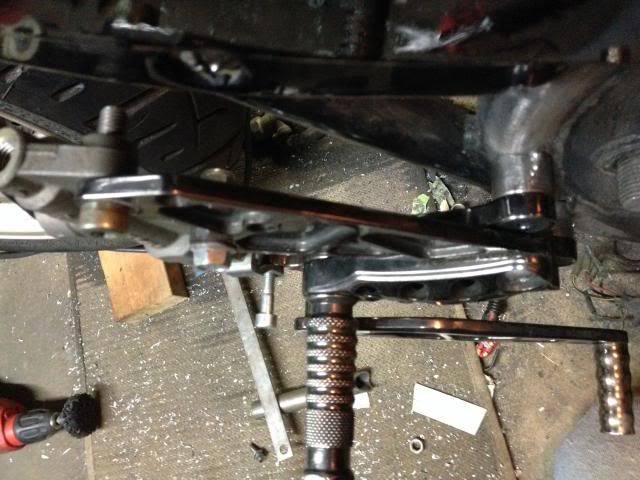 The Gilles rearsets came missing a few parts, including a left peg and shifter lever, so I had to order a lever bearing, a toe peg, and shift lever. I could have ordered a left peg but I had some left over aftermarket pegs from my Kz900 project that I decided to try and use. I cut off the pivot and then drilled and tapped for a M8 bolt. Works well and was way cheaper than ordering an actual replacement peg.
I fired up the Hobart welder and finished welding the mounting bungs. I stood on the pegs and felt no flexing and heard no cracking/groaning from the welds. I believe they're solid enough for me.
Final result...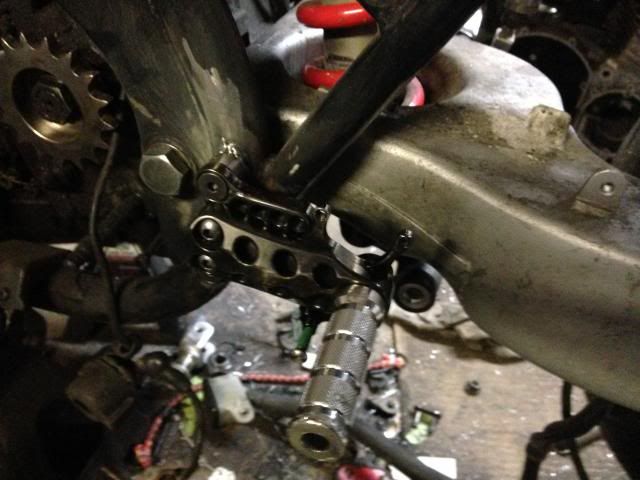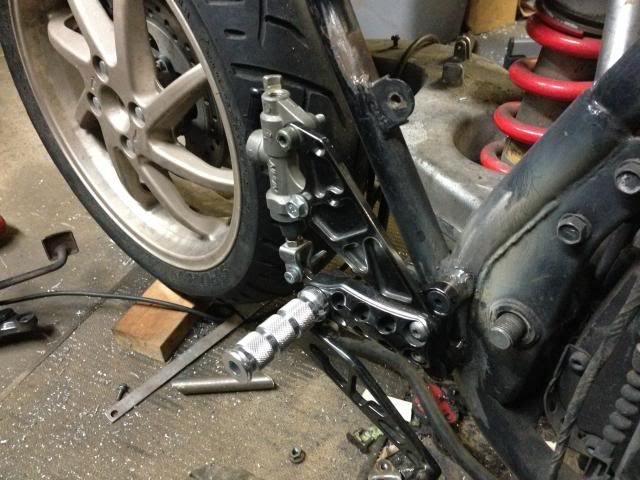 And I couldn't help myself so here's a small sneak peek of something I will be fabbing toward the end of the build.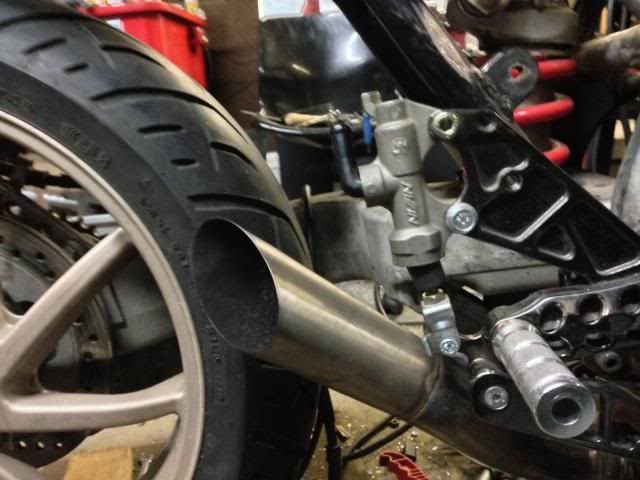 Later, Doug