Some of you might have thought I'd taken a break or fucked orf somewhere sunny....but no, I've been busy but trying to do stuff as I can.
Really needed to get the seat in progress, so after an unsuccessful glueing marathon where the seat foam wouldn't stick around the edges due to too much elastacity I had to add another skin to tidy it all up. Turned out nice in the end me thinks
Drew a pattern to see how it might look....good imo.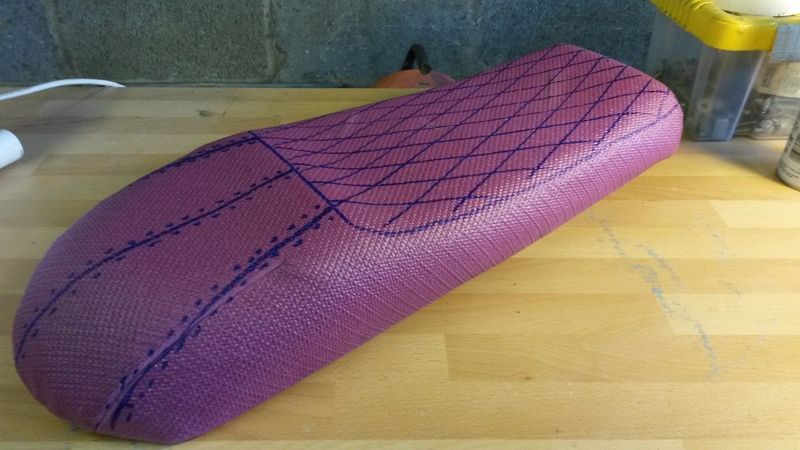 Couldn't get the folds to suit the stitched seams I'd like but it's close enough.
Underside is neater and ready to take the cover. The razor sharp tin thingy is to hold down the cover securely.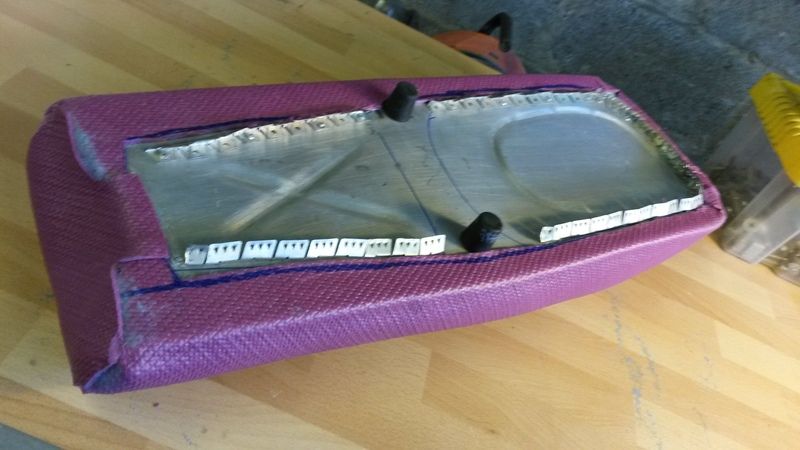 Going to run the bug out of the garage so I can wheel the bike outside and de-grease the underside & engine ready for a splash of gloss or satin black.
Thanks for checking in