I could put this in the big arse project or the two stroke thread, but screw it, it will be a fighter when done so I will put it here.
1975 GT550, two stroke triple, 9000 orig miles, Absolutley perfect condition, runs strong, SPOTLESS. I dont want anybody to get sick so I wont tell you what I paid (approx 1/2 of what is worth!!!!!!!!!)
Plan (parts enroute)
06 GSXR 750 front end w/clip ons
96 GSXR rear wheel
possible GSXR swinger, maybe other option
all balls conversion bearings
dual shocks
cafe seat tail
Jemco chambers
tune and jet
new top end
And yes, this bike is soooo clean that I was just going to flip it and make about a grand. All the mods will be bolt on and reversible. The stock parts are wrapped up in the cellar!!!!!!!!!!!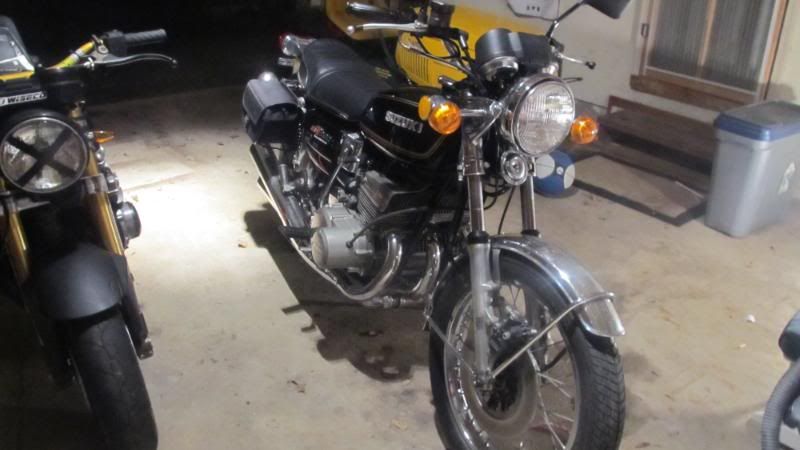 Ohhhhhhhhhhhhhhhhhhhh NNooooooooooooooooooooooooooo
This is similar to the goal bike. This bike will have clip on bars.
Kawasaki H2 800cc Power Umbau