At what point do you stop referring to it as a "rat" cafe racer?
Very valid point indeed
Up until about 2010 I was more into VW Beetles. In the early 2000s the RatRod (or Rat Look, as previous trends were called "Cal(ifornia) look" and German looker") trend hit the VW sceene, and it went in several directions. One of those was the beetles with rusted out/patina paint bodies, but perfectly restored floorpans, upgraded and/or restored brakes and suspension. Under a rusted out engine lid there was most likely a perfectly restored (often tuned) engine with chrome and fresh paint. These beetles often had very expensive parts, including rims and tires worth twice the cost of the car. The following picture is an example of such a car (not mine):
The "rat" came from my decision to give the bike a "patina"-look, with banged up gas tank, dented exhaust, worn sidecovers, "patina"-paint and so on. I wanted the brakes, wheels, electronics and to some degree; the engine, to look good. Here's some "Patina":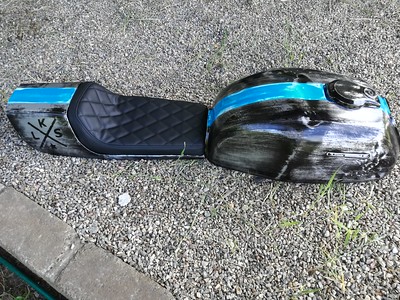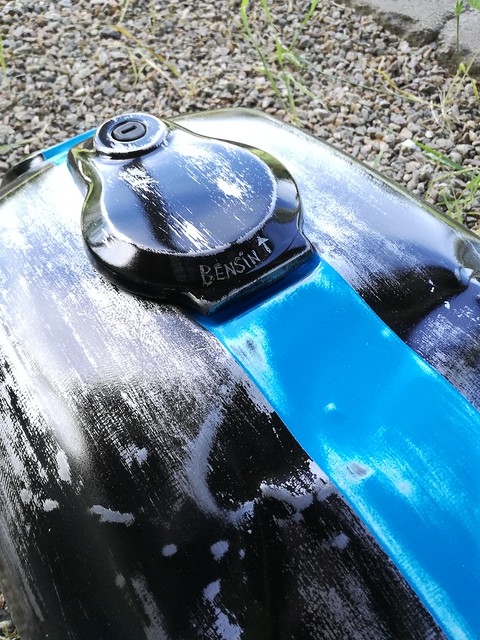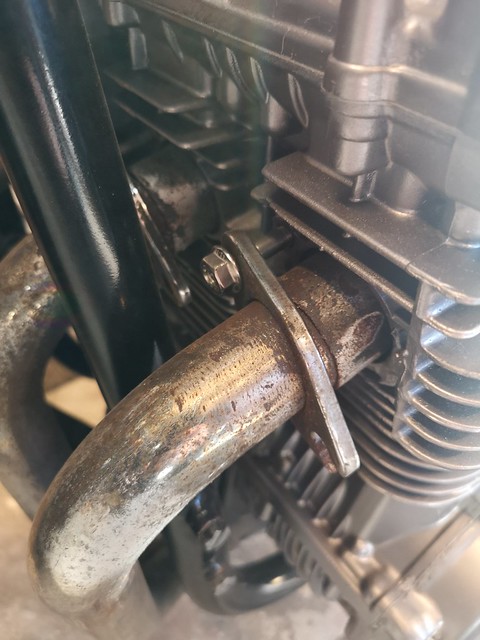 Before the fork conversion there was very few expensive parts, but I agree that the bike is more "fake patina" than "rat" at this stage.
I don't know what you guys think.. The beetle below counts as a "rat look beetle", with new chrome and nice wheels. The patina seems fake, and it's probably just a paint-job and new upholstery away from show quality.
Bug
by
Erik Jordan
, on Flickr
I think that, to me, my bike will always be the "rat cafe racer". But I'm not too concerned with what the term actually means.