Been quite some time since my last update but I've been slowly picking away at it and now striving to have it ready to hit the road this coming spring. Here are a few updates on what I've managed to get done since my last post.
First up are the wheels. When I bought the bike the rims were in pretty bad shape with pitted chrome and rust in a lot of places. Spokes were certainly showing their age as well. So I stripped them down, polished the hubs, replaced the spokes and painted the rims. Pleased with how they came out.
Pre-clean-up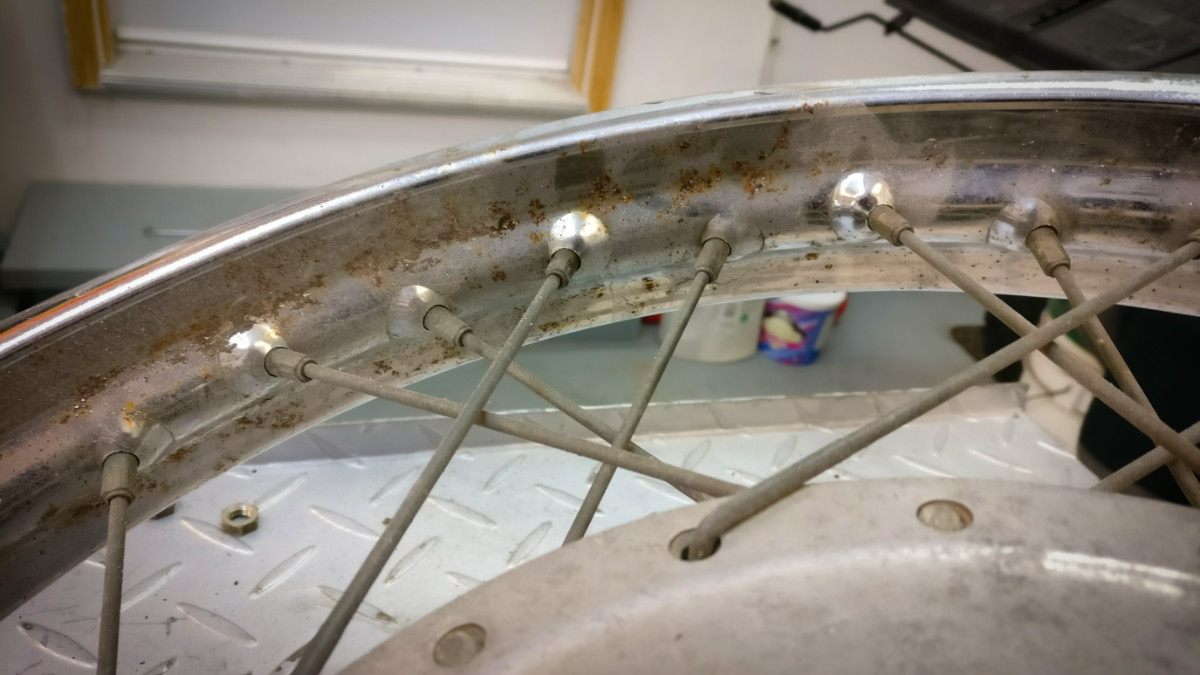 Polished Hub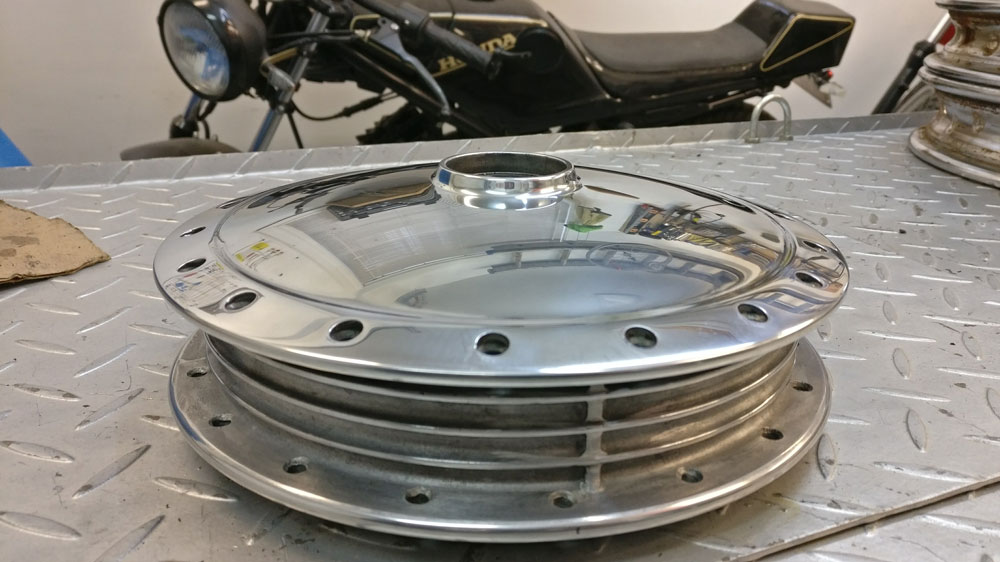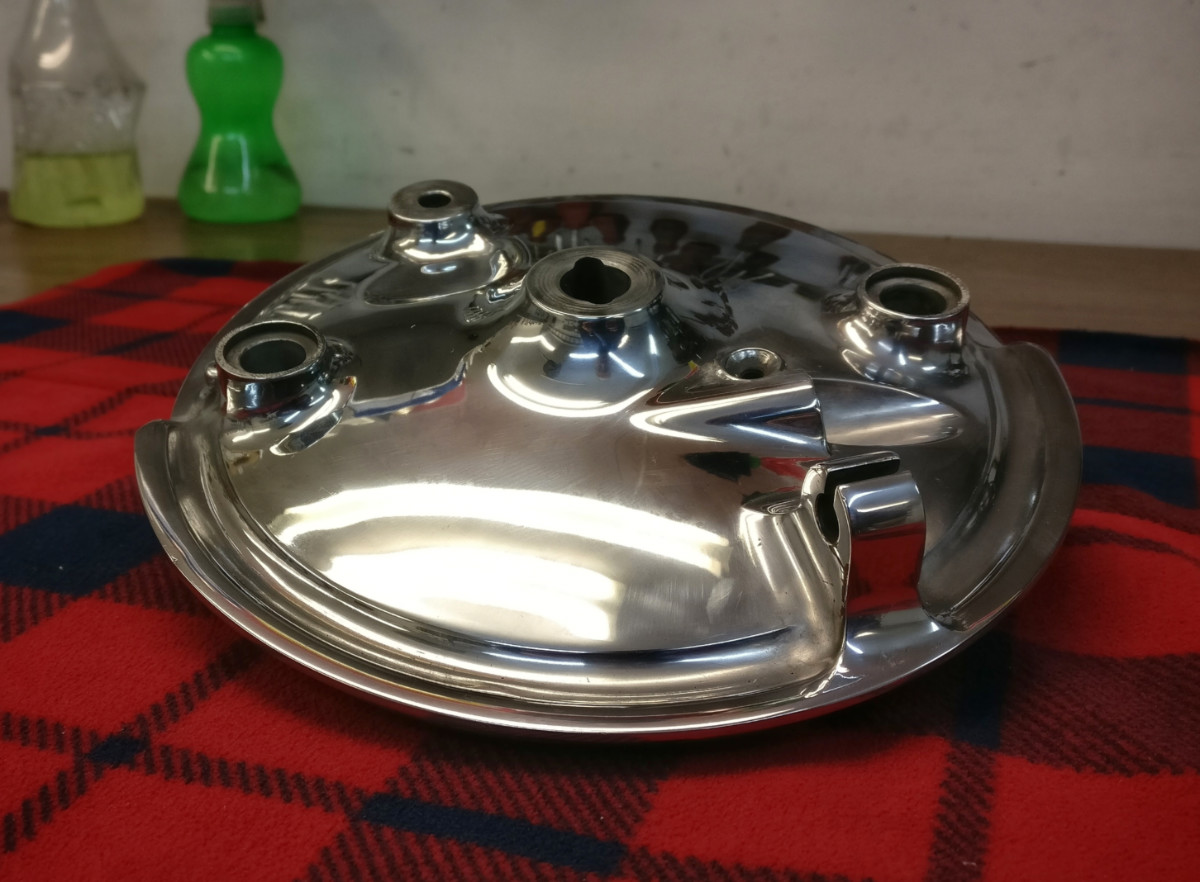 Painted rims and new spokes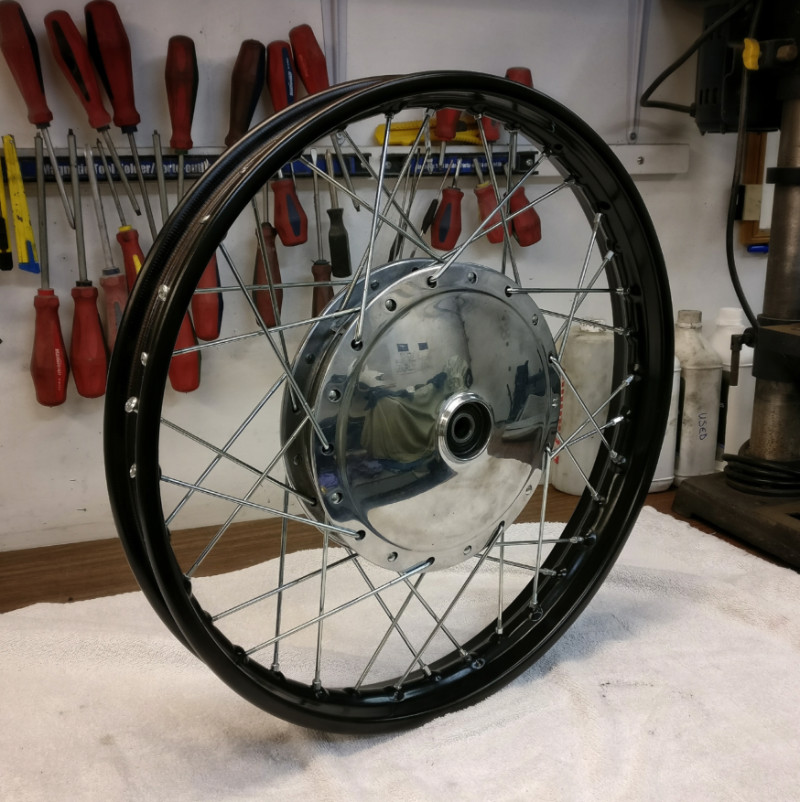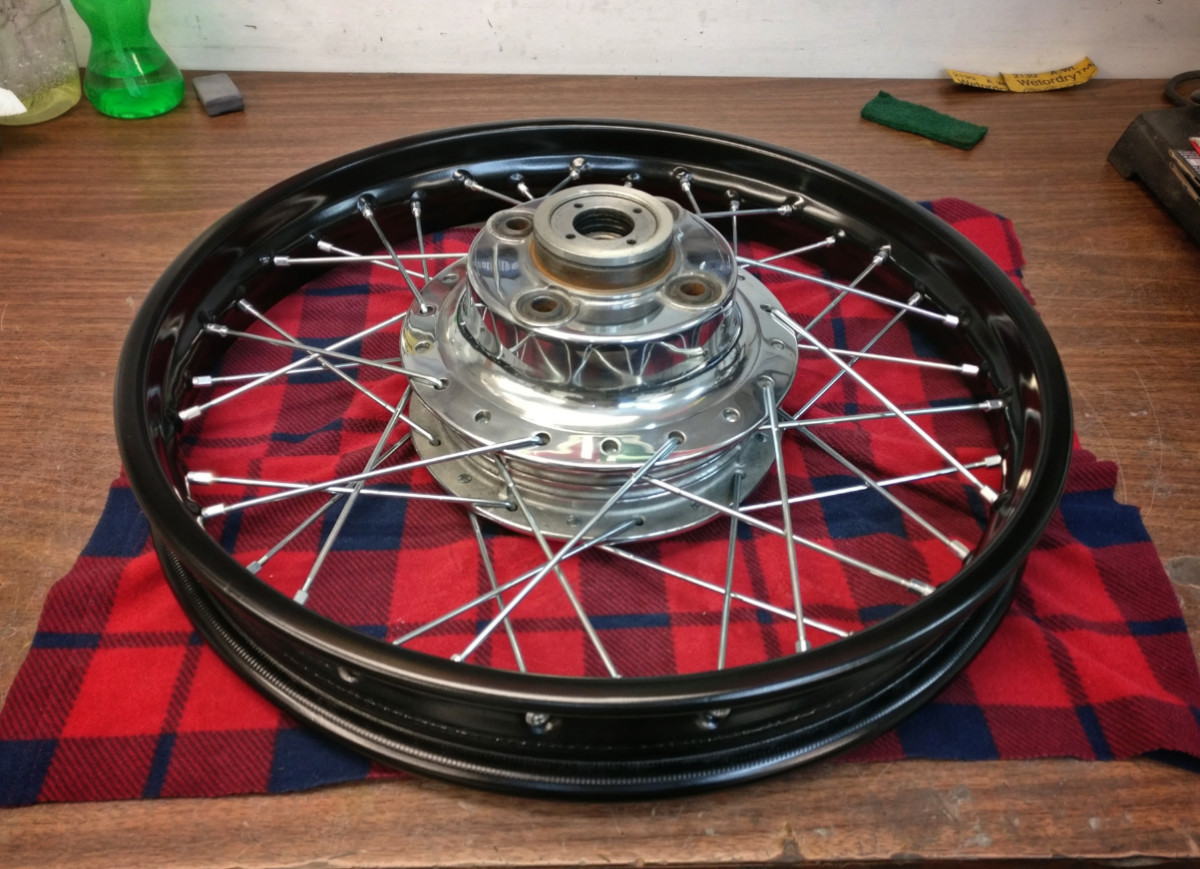 To true and balance the rims I made a wheel stand and spoke wrench, worked great.