Comfort the afflicted and afflict the comfortable.
DTT SUPPORTER
DTT BOTM WINNER
Since the new truck purchase is the last entry into this I'll add another new purchase... for the truck.
GM seemed to have some issues w/ clear coat on wheels during that time and mine were good examples of that. I looked into replacements or other ways to correct and I had about decided to refinish thembut I wasn't thrilled at the prospect of blocking up three tons of truck in the driveway, having the tires dismounted, wire brushing off the clear coat, paint or powder coat the wheels, re-mount the tires, and on and on. Yeah, coulda' done 'em one at a time. Anyway, did lots of searching and found a guy on Marketplace w/ four brand new take-offs just like mine available over in FL.We don't do FB so I contacted my friend in PA to see if he'd give a yell to the guy. My friend was at his kid's in VA so the guy from PA was in VA and contacted the guy in FL for his friend from OH who's currently in MS. (Ain't modern technology wonderful?) Anyway, the things are brand new: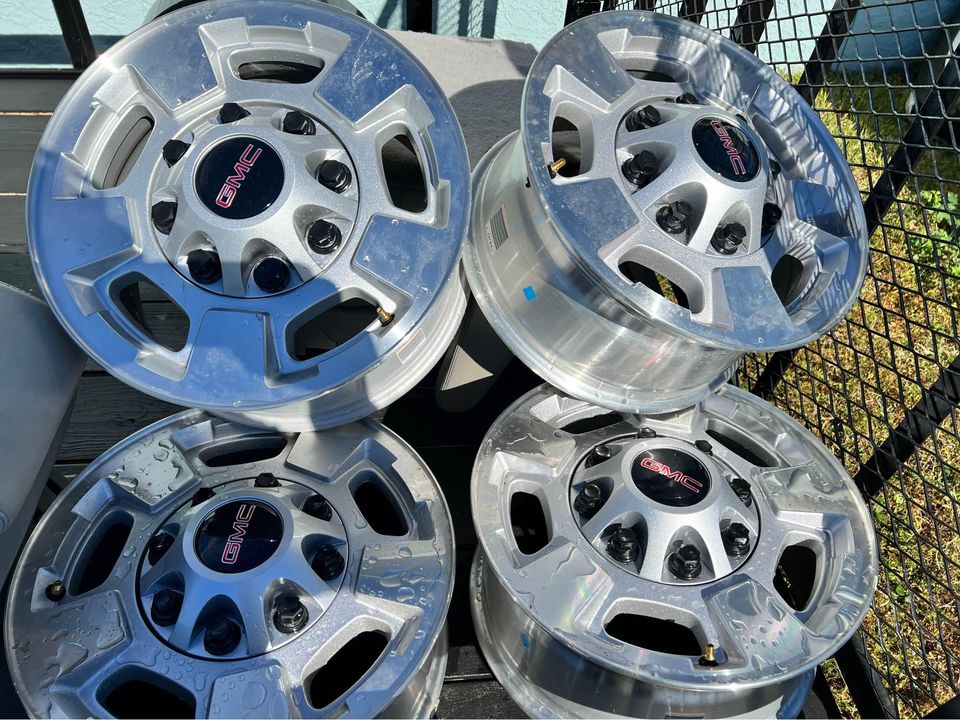 Now they are all safely packed up: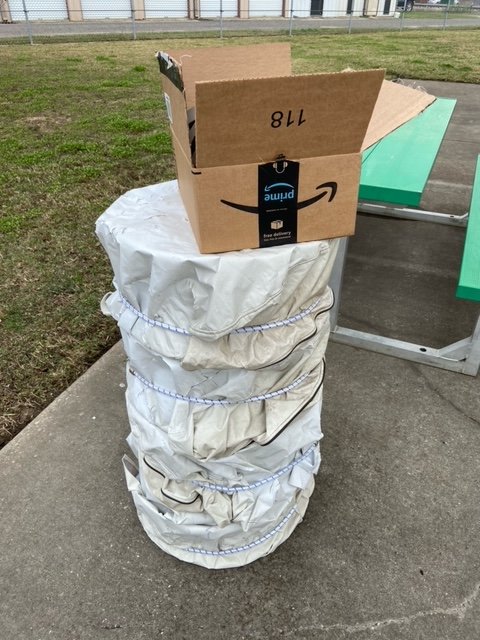 And stashed away in the back of the Tundra for the trip back to OH: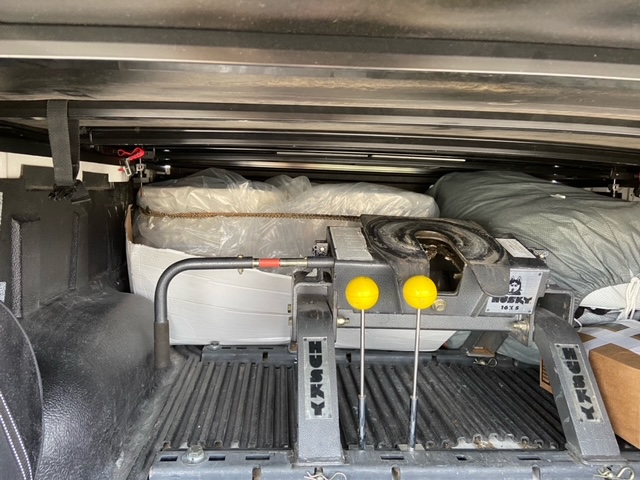 Onward and upward!